Chain Migration, Border Walls and the Visa Lottery System: Fact-Checking Trump's Immigration Reform Claims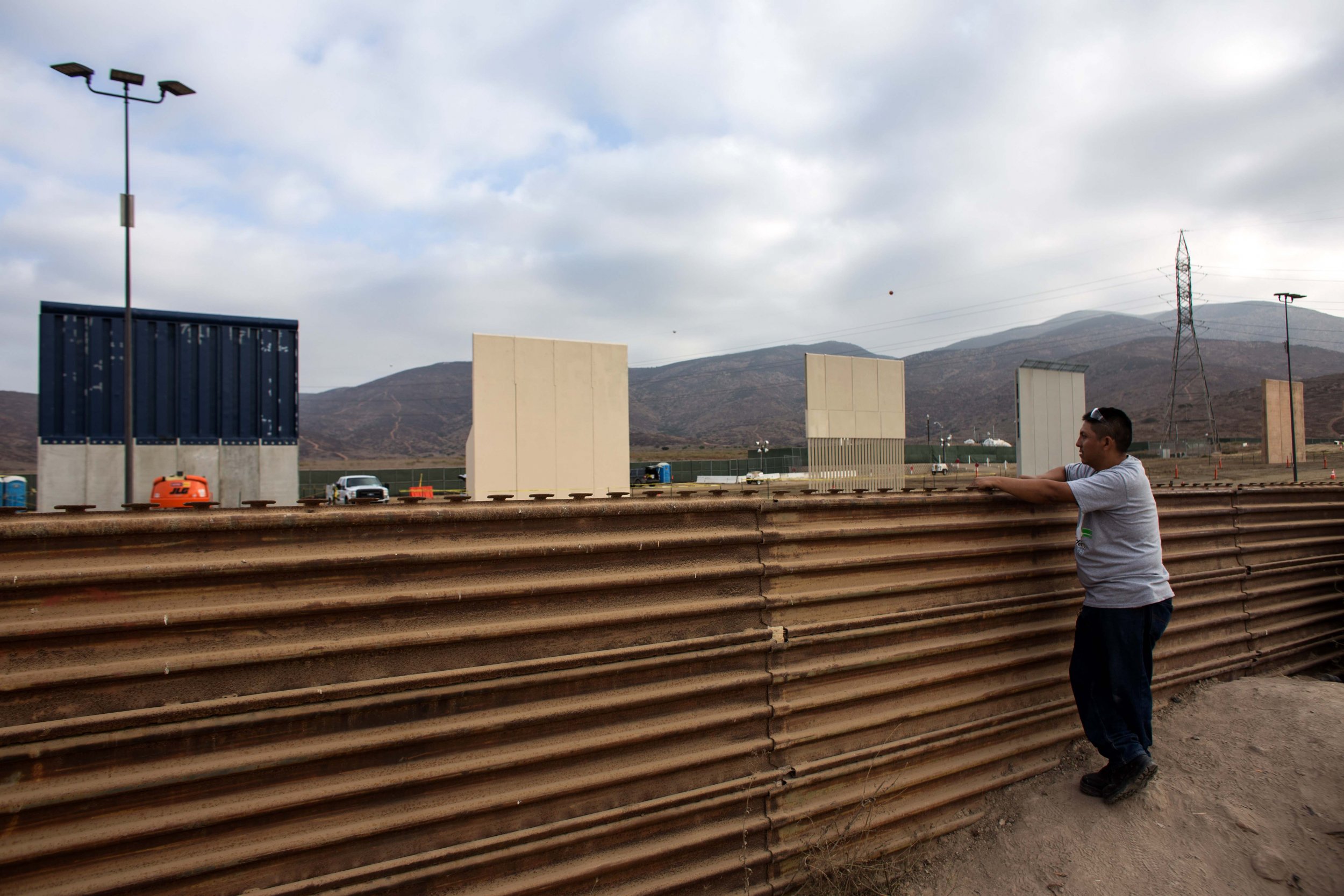 President Donald Trump outlined the four pillars of his immigration plan during Tuesday night's State of the Union, but many of his statements were exaggerated or incorrect.
"In recent months, my administration has met extensively with both Democrats and Republicans to craft a bipartisan approach to immigration reform," he said. "Based on these discussions, we presented the Congress with a detailed proposal that should be supported by both parties as a fair compromise."
On border security, the president said that we must build "a wall on the southern border," between the U.S. and Mexico.
The majority of Americans disagree with the president. Sixty-two percent oppose a wall along the U.S.-Mexico border, and 43 percent say that a wall would not have much impact on illegal immigration, according to the Pew Research Center.
Drug smuggling, which Trump claims would be prevented by a wall, typically occurs through legal ports of entry. Illegal drugs typically come from Mexico by smugglers "using passenger vehicles or tractor trailers," the Drug Enforcement Administration said in a report. "The drugs are typically secreted in hidden compartments when transported in passenger vehicles or commingled with legitimate goods when transported in tractor trailers."
The president said that America must end the visa lottery system, which he called "a program that randomly hands out green cards without any regard for skill, merit or the safety of our people."
The Diversity Immigrant Visa program uses a lottery system to issue up to 50,000 visas each year to applicants from countries with low rates of immigration.
To be eligible for the lottery, applicants must demonstrate that they have a high school education or "two years of work experience within the past five years in an occupation that requires at least two years of training or experience to perform."
After being selected, an applicant must go through an extensive background security vetting process.
If an applicant has a history of health problems, criminal activity, national security concerns and the "likelihood of becoming a public charge" (meaning "a person who is primarily dependent on the government for subsistence"), he or she cannot enter the country.
The president discussed ending chain migration, officially known as "family reunification."
"Under the current broken system, a single immigrant can bring in virtually unlimited numbers of distant relatives," Trump said, to loud boos in the chamber. "Under our plan, we focus on the immediate family by limiting sponsorships to spouses and minor children."
Under current law, American green card holders can sponsor their spouses and young children for permanent residence. Legal citizens can petition for residence for parents, siblings and adult children.
A 2013 study found that each new immigrant sponsors an average of 3.45 family members, not 22, as Trump often claims.
Trump's views on immigration have been subject to criticism both at home and abroad, particularly after he reportedly said he prefers immigrants from places like Norway instead of "shithole" countries, in reference to El Salvador, Haiti and some African nations.