Immunity From COVID Vaccine Weakens Faster in Men Than Women: Study
A new study has found immunity weakened faster in men than women after receiving the second dose of the Pfizer/BioNTech vaccine.
The study, published Wednesday in the New England Journal of Medicine, surveyed nearly 5,000 health care professionals in Israel between December and July.
Researchers concluded that six months after receiving the second Pfizer jab, immunity was "substantially decreased, especially among men, among persons 65 years of age or older, and among persons with immunosuppression."
Women aged 65 or older had a higher antibody count than men in the same age range. Researchers also found that younger people, those between the age of 18 and 45, had stronger immunity by the end of the study than older participants.
But overall immunity within both sexes weakened after six months, the study found.
"Published work about many vaccines, such as those against measles, mumps, and rubella, has shown a small decrease each year of 5 to 10 percent in the neutralizing antibody levels," researchers wrote. "We found that a significant and rapid decrease in humoral response to the BNT162b2 vaccine was observed within months after vaccination."
The findings come as leaders consider offering COVID-19 booster shots to a wider range of people.
In the United States, only people who received the last dose of Pfizer's vaccine regimen at least six months ago are eligible for another shot now.
The Centers for Disease Control and Prevention (CDC) endorsed the third-dose in late September for adults 65 years and older, people ages 50 to 64 with underlying medical conditions and adults at increased risk of COVID-19 infection in the workplace.
The CDC's guidelines expanded vaccine boosters to 60 million Americans, President Joe Biden said as he received his third jab live on television.
Both Moderna and Johnson & Johnson have submitted an application for boosters with the Food and Drug Administration (FDA) but the regulatory agency hasn't signed off on them yet. An outside panel of advisers to the FDA will meet next week to review booster data from both companies.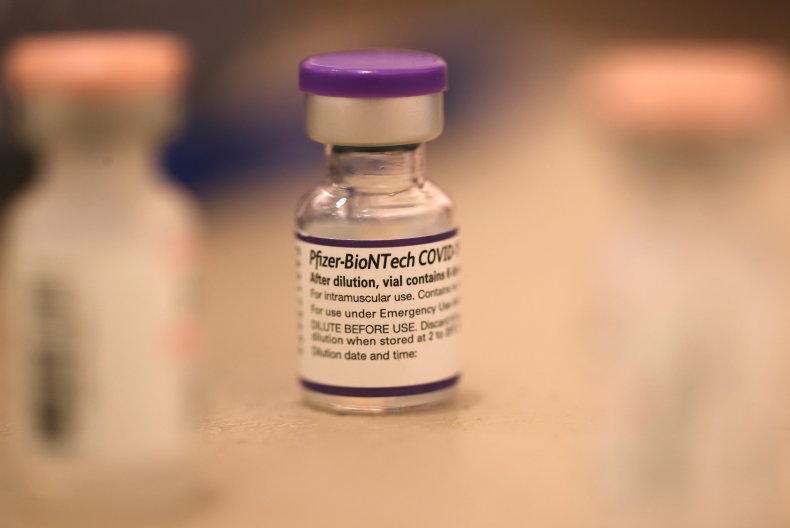 "Vaccines are one of the most important interventions for bringing an end to the ongoing pandemic," Peter Marks, director of the FDA's Center for Biologics Evaluation and Research, said about the upcoming meetings. "It's critical that as many eligible individuals as possible get vaccinated as soon as possible."
Later in October, the FDA's Vaccines and Related Biological Products Advisory Committee is expected to meet to discuss authorizing the Pfizer vaccine in children between the ages of 5 and 11.
Pfizer announced Thursday morning it had submitted an emergency request to the agency for authorization of their two-dose COVID-19 vaccine for kids. The company said it was an important step "with new cases in children in the U.S. continuing to be at a high level."
White House COVID-19 coordinator Jeffrey Zients told CNN Thursday that pending FDA approval, Pfizer's vaccine could be distributed to children by Thanksgiving.