Bracing for Impact Wrestling: Once the World's Number Two Company, 2018 is Critical to Its Survival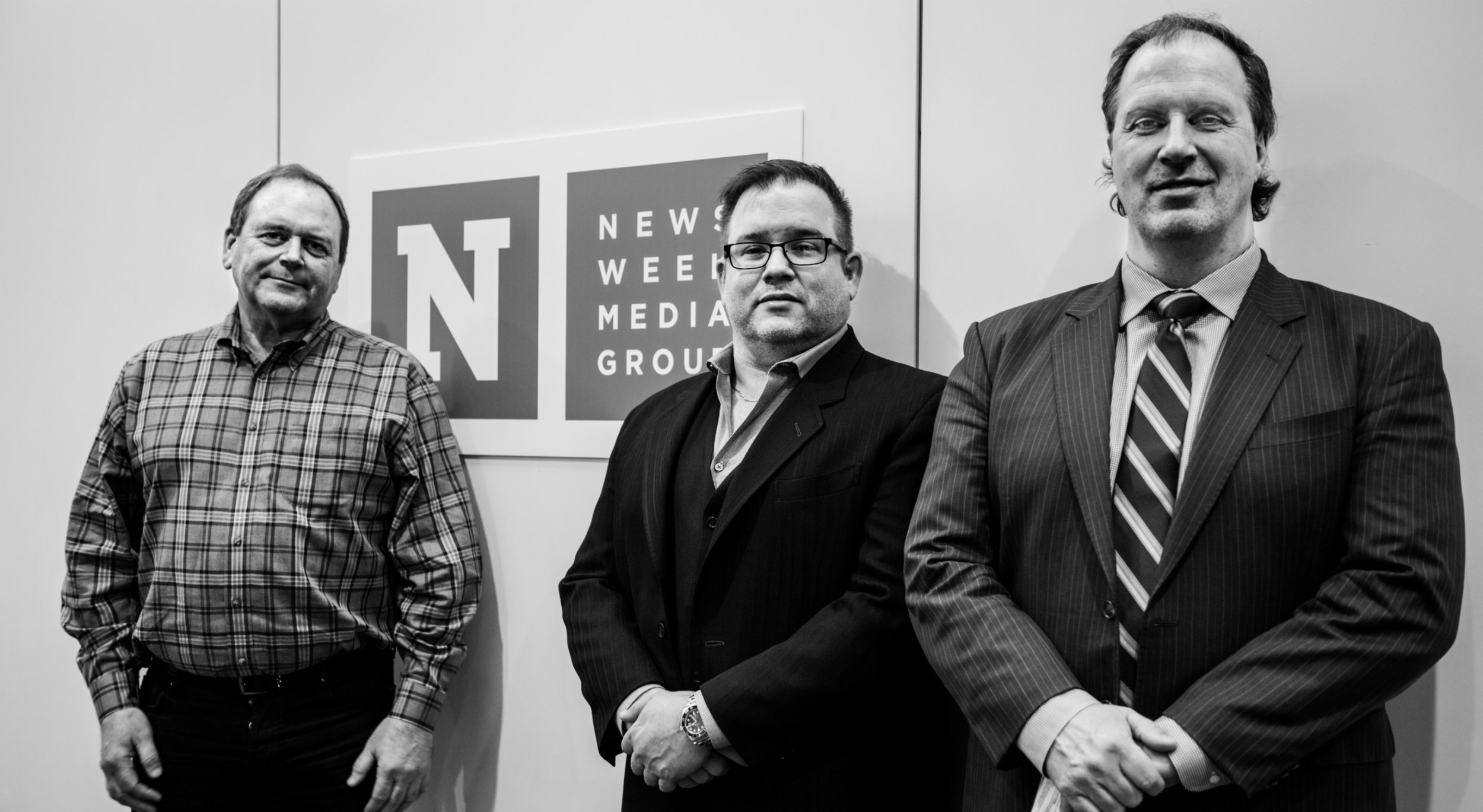 Only a year ago, Ed Nordholm, executive vice president of Anthem Sports & Entertainment, parent company of Canada's all-combat sports channel Fight Network, sat before Newsweek optimistic. A few weeks earlier, Anthem had completed its acquisition of a majority stake in Impact Wrestling, one of the few globally televised wrestling properties and, at one time, the second most popular promotion in the United States behind industry leader World Wrestling Entertainment (WWE). Next to Nordholm sat a similarly enthused Jeff Jarrett, the veteran wrestler and promoter who founded Impact—then known as Total Nonstop Action (TNA) Wrestling—in 2002.
In taking over Impact's operations from former president Dixie Carter, Nordholm brought Jarrett back into the fold, three years after he acrimoniously departed the company he birthed. "Make Impact great again," was the philosophy for the rebooted Impact that Jarrett espoused during the course of our conversation. In late February 2017, Newsweek ran its feature with Jarrett and Nordholm: "Jeff Jarrett and the Resurrection of Impact Wrestling."
Then, a few months later, Impact Wrestling imploded. Again.
2017 was supposed to be a transformative year for Impact, which, for years, was dogged by persistent behind the scenes turmoil, including a power struggle for control of the company between Carter and—extraordinarily—Smashing Pumpkins' Billy Corgan in 2016. (Corgan, a longtime wrestling fan, went on to purchase the National Wrestling Alliance last May.) Instead, it faced more chaos. The laundry list of setbacks ranged from a public dispute with fan favorite wrestlers Matt and Jeff Hardy over the intellectual property rights to their "Broken Hardys" gimmick to a brief spell of rebranding Impact Wrestling under Jarrett's trademarked Global Force Wrestling (GFW) moniker, which it abandoned by year's end after Jarrett was ousted from the company in October. Nordholm says Jarrett's personal problems led to the end of his second stint with the company.
"[Jarrett] was a great assistance to me. Unfortunately, as we got into the summer, I think the stress of trying to [overhaul Impact] clearly was starting to have some impacts on him and his issues to deal with the situation," Nordholm tells Newsweek. "We had to part ways. I regret that it turned out that way, but I'm grateful for everything he did for me." Nordhom does not go into great detail about the personal issues that plagued Jarrett, but the wrestling rumor mill swirled with speculation about Jarrett exhibiting erratic behavior at events. In October, a Canadian promoter claimed Jarrett was passed out drunk in the locker room at a show he was booked for. "There were instances of Jarrett appearing as a wrestler where he obviously wasn't in the condition to be performing, including a major show in Mexico," says journalist Mike Johnson of PWInsider. Since his Impact departure, "Jarrett entered and completed a WWE-sponsored rehabilitation program and all signs are that he's been much better on all fronts," Johnson adds. (Jarrett did not return Newsweek's request for comment.)
All this would be enough to dishearten even the most seasoned wrestling promoter. For Nordholm, it was his first year at the helm of one. What lessons has he learned from the last year? "Attacking hispanic women who are protecting their men," he cites as one thing he'd do differently. Nordholm refers to the public back-and-forth between Impact and the Hardys, namely Matt Hardy's wife, Reby Hardy. "As a fresh person into the wrestling world, a guy from the corporate environment where we don't play in the social media world, we clearly took on a shitstorm—and I got my head handed to me."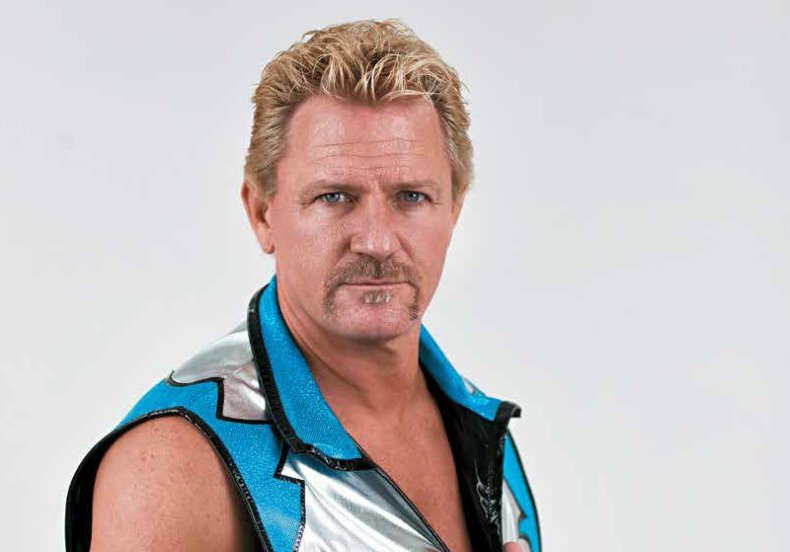 But sitting in Newsweek's office today, Nordholm and Impact have seemingly turned a corner—or so one hopes. Sitting to Nordholm's right are the two men he is hoping can turn around Impact's fortunes: New executive vice presidents Don Callis, a retired professional wrestler-turned-entrepreneur who had stints in WWE and Extreme Championship Wrestling, and Scott D'Amore, a longtime promoter and writer who previously worked both behind the scenes and onscreen for Impact under close friend Jarrett. Callis and D'Amore were appointed to the executive team in December, though D'Amore has been working in a similar capacity as a freelance consultant since Jarrett returned to Impact in early 2017.
Together, Nordholm says, D'Amore and Callis have 50 years of experience in the wrestling business and have already begun the process of revitalizing Impact. Beginning the February 1 episode of Impact Wrestling—the company's weekly two-hour show on Pop TV—Impact has been touting the "new era" of both the company and its television output. The new creative direction will include storylines that will push the brand forward and rotate some of the wrestlers the audience has become familiar with. "When I was looking into [joining Impact] last summer, to me, there wasn't a cool factor. There wasn't a buzz about the product—part of that is on the booking side, doing things that don't make sense," says Callis. "Why is it that [independent] promotions in the U.K. or Northeast in the U.S. can rent wrestlers, put on a show and get a tremendous buzz on the internet? You have to be different. People try to be WWE-lite...we can't be that. We have to try to be different, whether that means more athletic, more edgy, whatever it is. We have to be different."
Over the next few weeks fans will see the first episodes produced under the new regime. Prepare for old faces—like popular wrestlers and world champions EC3 and Bobby Lashley—to be phased out and new and returning faces to debut. Adding to the tumult behind the scenes at Impact in 2017, the company lost an inordinate number of top-tier talent including the Hardys, "Cowboy" James Storm, Drew Galloway, Mike Bennett and Maria Kanellis. EC3, Rockstar Spud and Jeremy Borash have also made the jump to WWE in the first weeks of 2018.
The departures sparked internet chatter among fans about both Impact's long-term viability as a company, as well as its ability to compete with rival companies by paying big salaries to its stars. According to EC3, real name Michael Hutter, that's not the case. "My decision to leave Impact had nothing to with their business or finances and everything with me wanting to challenge myself to something new," Hutter told Newsweek in a statement dated January 23. "Leaving Impact was a very difficult decision as I had six months left on a very lucrative and talent-friendly contract. Anthem lived up to that contract and always treated me with the utmost respect as a businessman and a person."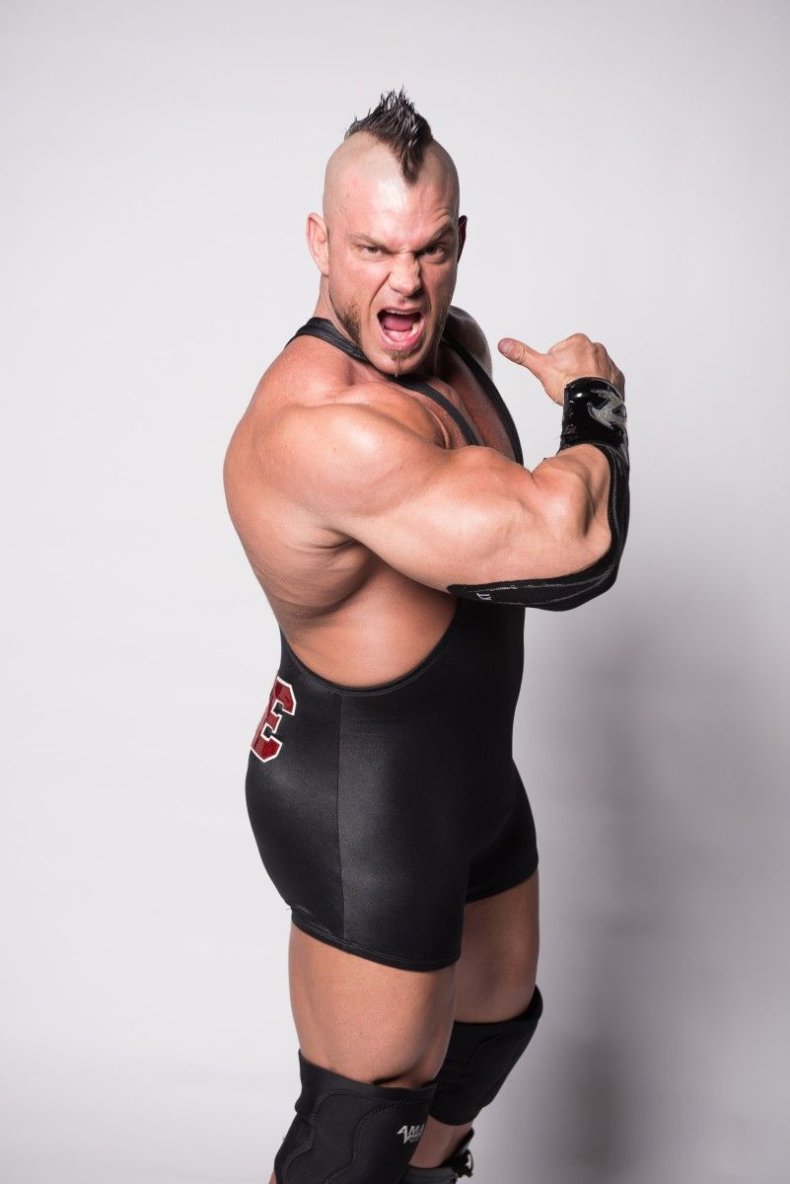 Callis and D'Amore believe the turnover opens the doors for new stars to make a splash. "Change is good," says Callis. "Yes, EC3 left, but Brian Cage came in, Johnny Impact was signed, Austin Aries came in." Adds D'Amore, "This company has been a launching pad for people to come in and prove they're stars and deserve the notoriety. The Brian Cages, the Su Yungs, all these people coming in are going to be the next Bobby Roodes and Angelina Loves of the next generation."
A major change to Impact's way of doing business is also already having industry-wide repercussions. Nordholm and Anthem say they have amended all talent contracts to allow wrestlers to retain the rights to their characters in the event they leave Impact. That is the opposite of WWE's strategy of owning its talents' gimmicks. Hutter, a.k.a. EC3, is one of the first examples of this game-changing decision: He recently appeared on WWE television under the EC3 moniker he cultivated in Impact. "The catalyst was finding out our talents were doing other [wrestling] shows under other names. It seemed to me that's absurd in the world we're in today," says Nordholm. "If you look at it, the idea of a wrestling company owning the [intellectual property] wasn't really to profit from it, but owning the I.P.—if a person leaves they can't use that name or wear that outfit people recognize," says D'Amore. "We want a collaborative environment where people can feel like they're creating something [with us]...and if the time comes where you go separate ways, you both get to walk away knowing you have some ownership of something you created. Mike Hutter gets to go out and play the character he helped create. It's better for him, better for wrestling, and better for us—we have a library full of amazing EC3 content."
Archival content of EC3 and other past and present wrestlers is another prong in Impact's business plans for 2018. Anthem, Impact's parent company, hopes to monetize the wrestling brand's 15 years of taped shows—including a decade of Impact Wrestling episodes—to supplement its revenue from domestic and international television rights deals for Impact Wrestling . The Twitch deal, particularly, is crucial. Impact and Twitch have agreed a financial arrangement for Impact to provide its content in an ongoing live stream on Twitch, as well as host monthly live events on its channel. (The first was broadcast February 9.) "That will be a way of getting us back into live events and touring," says Nordholm. Touring is key to monetizing the exposure afforded by the Impact Wrestling television program, as well as enticing new fans. However, in recent years, Impact has significantly scaled back its live events due to the cost of touring. Comparatively, WWE tours every weekend. "We have four live events in March," says D'Amore. "Two in California. Two in Canada. When was the last time we even ran a show in California? We're making small, incremental steps. It's grassroots stuff so we can build this product from the bottom up."
Whether Impact can rebound under its new management is to be determined. But one thing is for sure: This time, there won't be any vanity slogans like, "Make Impact great again." Says D'Amore, "In 2018, we're re-establishing trust with the talent, with business partners, with fans. You can't fix it overnight. We've seen, historically, I call it the dangling carrot: 'When we have this, everything's going to be great.' We're going to roll up our sleeves and work hard. Slowly but surely we're going to make progress. When we look back at the end of 2018, I think we're going to be happy with the progress we've made."
"We're fully prepared to have a few setbacks here and there, as long as we are continuously making progress quarter-over-quarter," says Nordholm.
Impact Wrestling airs Thursdays at 8 p.m. ET on Pop TV (U.S.) and Fridays at 10 p.m. on 5Spike (U.K.)