Impact Wrestling Executives on Jeremy Borash, EC3 and Bobby Lashley Departures: Exclusive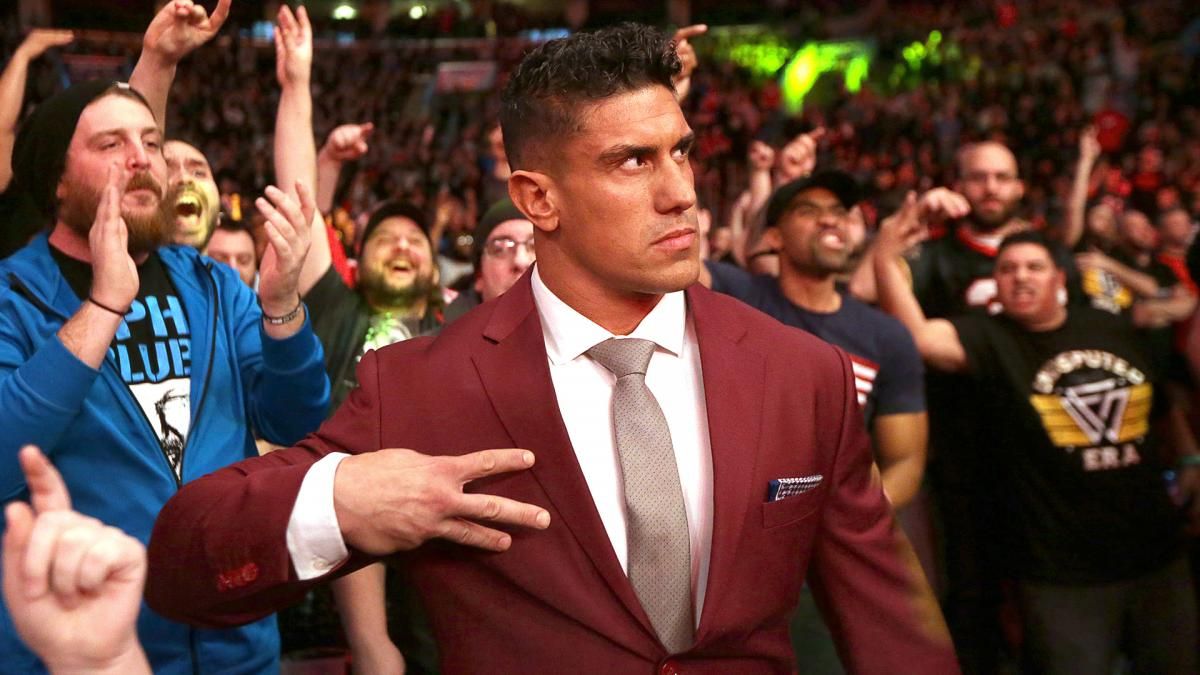 Impact Wrestling president Ed Nordholm has confirmed that longtime employee and play-by-play commentator Jeremy Borash is leaving the company to join World Wrestling Entertainment.
Borash has been a mainstay in Impact since its inception as TNA Wrestling in 2002. PWInsider was first to report his move to WWE, the major leagues of pro wrestling, Tuesday.
On Wednesday, Nordholm and Impact Wrestling's executive vice presidents Don Callis and Scott D'Amore confirmed Borash's exit to Newsweek.
The wrestling company's newly formed executive team also weighed in on the recent departures of wrestlers EC3, who has also shown up on WWE television in recent days, and veteran wrestler Bobby Lashley.
"[Borash] is leaving and joining the WWE," Nordholm told Newsweek. "We wish him all the best. He's a talented guy and has been with the company forever. But we have a lot of talented guys—change is good and it gives other guys a chance to step up."
"This company has historically given new people opportunities," said D'Amore. "We always wish Jeremy well. I got one of my first breaks [from him]—Jeremy hired me to be a producer at World Wrestling All-Stars. But we have editors on our team who don't get the notoriety that Jeremy does. We have great players ready to step up."
The executive committee also spoke to Newsweek about EC3 signing with WWE. The announcement was made Saturday after he appeared in the crowd at WWE's NXT TakeOver: Philadelphia event.
EC3 previously wrestled for WWE under the stage name Derrick Bateman but gained more notoriety in the wrestling world for his run in Impact between 2013 and the company's last set of television tapings earlier in January.
"He's a talented guy, but change is good," said Callis. "Yes, EC3 left, but [standout independent wrestler] Brian Cage came in, Johnny Impact came in, Austin Aries returned."
D'Amore told Newsweek that Impact and EC3—real name Michael Hutter—agreed to part ways before the end of the wrestler's contract with the company.
Related: Jim Johnston on composing WWE's most memorable music
"His contract was not up. He came to us, we had a frank discussion about where he saw himself going," said D'Amore. "We decided to sit down and work something out that worked for us on how we'd wrap up this portion of his career.
"I didn't watch NXT TakeOver but when he showed up on screen and my phone started blowing up, I texted him: 'Congratulations. All the best to you. You've got nothing but love and support from us here. And if you need anything, you know where we are.' And he wrote back the same thing."
Another wrestler who ended his run with Impact at the last set of Impact television tapings earlier in January is Bobby Lashley. The Wrestling Observer Newsletter speculated that he could return to WWE, where he wrestled between 2004 and 2008.
Nordholm confirmed to Newsweek that Impact's negotiations with Lashley to remain with the company have ended.
"Bobby is free to figure out what he wants to do next, whether it be wrestling or mixed martial arts. We wish him all the best," said Nordholm. "He's a great talent, it's foolish to say, 'No, we wouldn't want to retain him,' but he has his own ambitions about what he thinks is good for him next in his career."
A longer feature with Nordholm, Callis and D'Amore will be published on Newsweek in February.