Impact Wrestling's Scott D'Amore Talks About Joey Ryan and Kylie Rae's 'Bound for Glory' Appearances
One of the biggest surprises from Impact Wrestling's Bound for Glory pay-per-view was the appearance of Kylie Rae and Joey Ryan. Even more surprising was Ryan signing a contract with the promotion.
The signing was a bit of a shock to independent wrestling fans because of Joey Ryan's desire to work indie dates, even turning down an offer from All Elite Wrestling.
Ryan's special brand of wrestling is something that was on full display at Bound for Glory when he appeared in the "Call Your Shot" Battle Royal, and Impact Wrestling Executive Vice President Scott D'Amore told media during Thursday's conference call that won't change.
"Joey's character can be polarizing for some, but as you saw at Bound for Glory he was a beloved character and professional wrestler," D'Amore said. "Our thing is not to change the performers when they come into Impact Wrestling, we want to showcase them for who they are. Some people are going to love and embrace those characters and some are not. But what we try to do, which is different from other companies, is that we don't want to fit one uniform type of role or look or style. We are going to let everyone be themselves."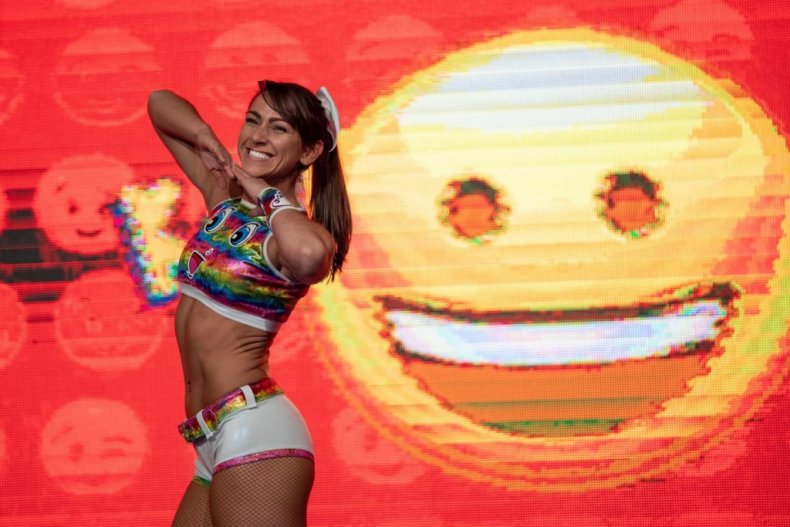 SoCal Uncensored reported that Ryan accepted the deal with Impact Wrestling because they would allow him to continue to accept independent wrestling bookings and because of the promotion's use of intergender wrestling.
As for Kylie Rae, Bound for Glory was her first televised appearance since mysteriously asking for her release from AEW. When asked about her status with Impact, D'Amore didn't have much to offer but praised the wrestler's in-ring and out-of-ring work.
"We were happy and honored to have Kyle Rae be a part of our Bound for Glory weekend. Kylie's an amazing performer and has the charisma that very few do," D'Amore said. "The door is certainly open if Kylie chooses that she wants to be a part of Impact Wrestling and she will excel in our amazing Knockouts division. She's exactly what we like to feature, which is talented, world-class female athletes that have amazing personas and connect with an audience."
"I've had the chance to wrestle [Kylie Rae] prior to this show and she would definitely bring something different to our Knockouts division," Impact Wrestling's Knockouts Champion Taya Valkyrie added. "And I'd be more than happy to humiliate her over and over again, and have her go after me for the Knockouts title because I know 'La Wera Loca' is not afraid of no 'Smiley Kylie.'"
Impact Wrestling will premiere its first episode Tuesday, October 29 at 8 p.m. EDT on AXS TV.