Trump Impeachment Campaign Spending $10 Million to Get Anti-Trumpers to Vote Democrat in 2018 Midterms
The Need to Impeach campaign aimed at removing President Donald Trump from office is spending $10 million on an effort to weaken him through the November midterm elections.
Need to Impeach founder Tom Steyer, a billionaire Democratic donor, announced his campaign's Need to Vote initiative in an online video conference from Lansing, Michigan, on Monday. The initiative seeks to mobilize the more than 5.5 million people who signed an online petition urging Congress to begin impeachment proceedings against Trump. They are being encouraged to vote on November 6 and help Democrats win back the House of Representatives.
"Our first order of business remains demanding the removal of a reckless, lawless and dangerous president," Steyer said. "But together, I believe we are now in a position to accomplish a lot more than that."
Few Congress members, even Democrats, have voted to begin impeachment proceedings against Trump. Two forced votes failed by large margins. But the president and his team are hitting the campaign trail regularly to rally support for Republican candidates, as a GOP loss of the House could lead to more congressional Democrats supporting impeachment.
Steyer said the campaign has, on average, 10,000 supporters in the country's most competitive House districts.
"We expect many of these races will be decided by a few thousand, if not hundreds, of votes," Steyer said. "That means that if our movement does show up in November, if we speak out for what we believe in, we can change who controls the House for the next two years."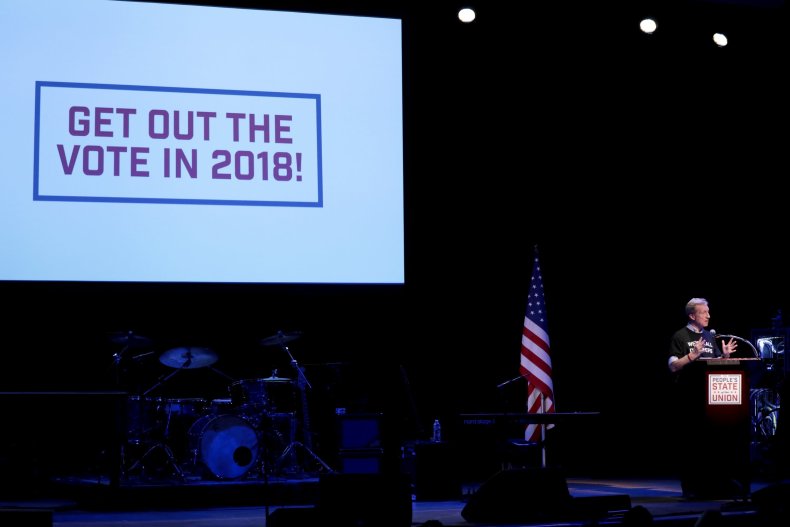 The initiative involves hiring dozens of volunteer coordinators to engage Need to Impeach supporters in key districts across the U.S. Supporters are being asked to commit to vote in November and to write personal letters to voters in their communities encouraging them to turn out. Need to Impeach is also paying for national and local television advertisements to air until election day.
Need to Impeach lead strategist Kevin Mack said in a statement that helping Democrats retake the House will show "all Trump enablers in office that they will pay a price for their allegiance to this lawless president."
"Make no mistake, we will not rest until Trump is removed from power," Mack said. "Elected Republicans have normalized Trump's lawless behavior, and they will pay a price at the polls this year for their complicity."
In 2013, Steyer founded NextGen America, which he says has become the largest operation mobilizing youth to get out and vote in the midterms.