Democrats Are Ready to Impeach Trump in 2018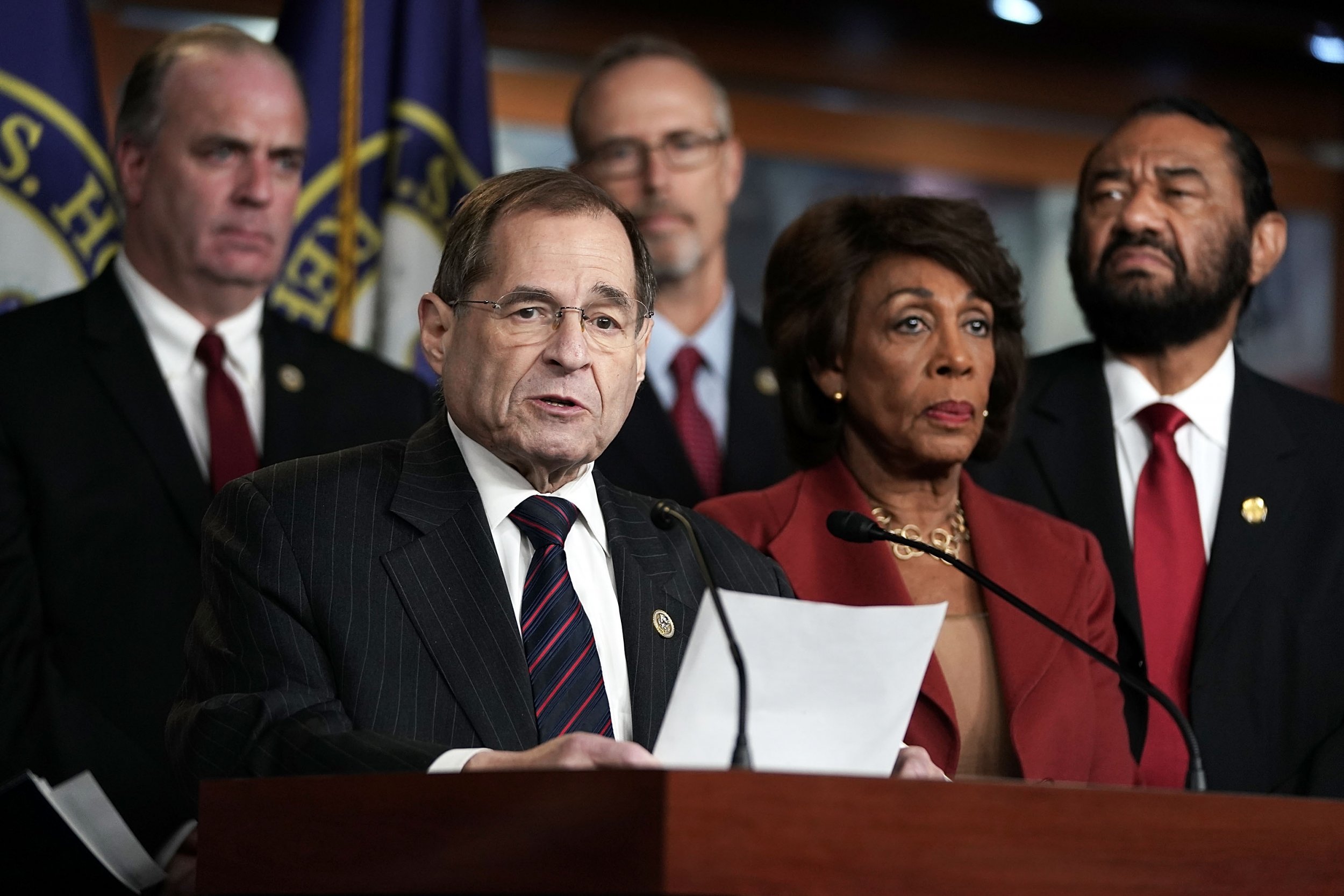 House Democrats may have set the stage, or at least positioned a critical actor, for impeaching President Donald Trump. This week's Judiciary Committee win for Rep. Jerrold Nadler of New York, a constitutional law expert who's previously dealt with Trump, signaled Democrats are prepping for an impeachment battle with the embattled Republican Trump, according to The Washington Post.
Choosing Rep. Zoe​ Lofgren (D-California), a former immigration lawyer, could have put Democrats on the path to forming a better measure for immigration reform but Nadler beat out Lofgren 118-72 in a caucus vote Wednesday, despite other Democrats publicly dismissing the viability of impeachment.
In Congress since the early 1990s, Nadler made his position on Trump and the Russia investigation clear prior to caucus vote. After former National Security Adviser Michael Flynn pleaded guilty to lying to the FBI this month, Nadler stated there was "more than enough evidence" to investigate Trump for obstruction of justice.
"There is now more than enough evidence to form the basis of a congressional investigation into the President's obstruction of justice — and it is long past time that the House Committee on the Judiciary engage on this matter," Nadler said in a statement December 1, the day of Flynn's plea and court appearance in Washington.
Nadler could lead the initial charge in impeachment proceedings before a vote on House floor, followed by a trial in the Senate. However, many Democrats, including House Minority Leader Nancy Pelosi, have pushed back on talk of impeachment.
"Look, Robert S. Mueller III is on the case," Rep. Cheri Bustos (D-Illinois) told The Post. "We've got to let him do what he's going to do and let the facts go wherever they're going to go. In the end, the truth comes out, but I don't think we need to rush anything more than that."
Pelosi, who previously stated Trump should never have been elected in the first place, suggested last month that talk of charging Trump could play into GOP hands.
"Republicans would love for us to make our campaign about the impeachment of Trump," Pelosi said November 17. "That's not what it's about. It's about the well-being of American families. He's just not that important. Impeachment would further divide us, not bring us together."
Indeed, most House Democrats joined the Republican counterparts in shutting down an impeachment motion on December 6. In a vote of 364 to 58 – the latter all Democrats – Rep. Al Green's (D-Texas) call for a vote was vehemently turned down.
Democrats Are Ready to Impeach Trump in 2018 | U.S.