Impeach Trump Please, Santa: Women's March Organizers Ask for Christmas Gift in Festive Ad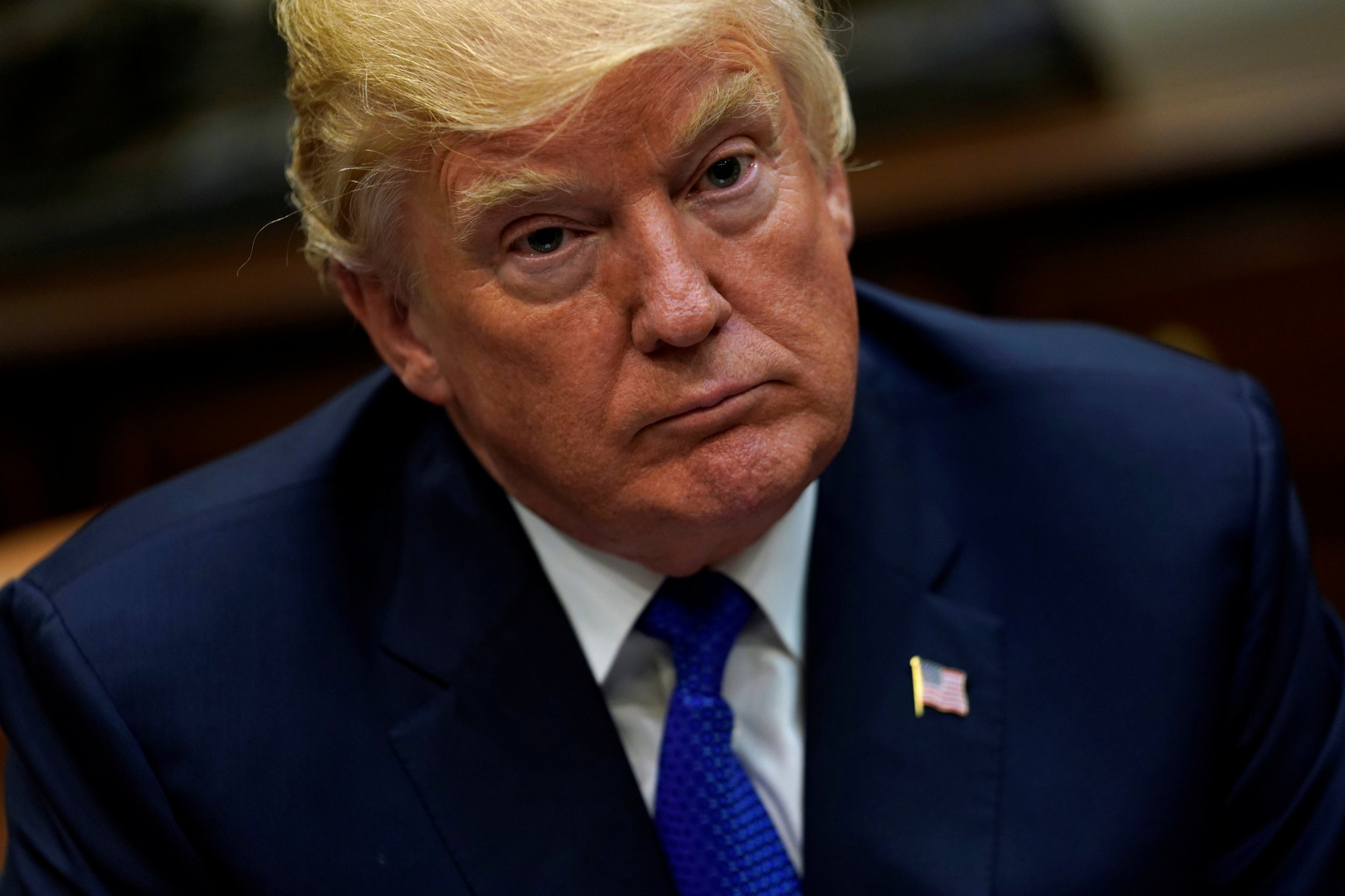 UPDATEDI A group founded by the organizers of the Women's March has just one wish on its Christmas list—to see the president impeached.
In a holiday advertisement funded by the organization March On, the group suggests that rather than focusing on fruitcakes and poinsettias, people should be asking Santa to "flip Congress for the gift of impeachment."
"This holiday season, a new wish tops letters to Santa across the land: impeachment," the Christmas ad from the organization stated.
"And just in time, March On Fight Back PAC offers the gift of impeachment, where your donation gets you an impeach Christmas sweater or a card hand-delivered to Donald Trump by our caroling chorus for impeachment," it added.
Although the ad is a lighthearted gag—albeit at the president's expense—the organization said the message behind it is deadly serious, and part of a festive fundraising push.
March On executive director Vanessa Wruble, who was among the leaders of the January Women's March on Washington, told NBC News: "It's a fun Christmas gag. It's really about fundraising; we're trying to make money."
She added there are issues in Congress that the organization intends to tackle—among them the accusations of sexual harassment by women against a number of male politicians.
"Because we are the organizers of the Women's marches across the country, we are singularly placed to speak to the women's vote and issue, including the #MeToo movement," she told the network, adding that women's voices had made a difference at the marches that took place across the U.S. and internationally.
"Imagine the Women's Marches, only we're all headed to the polls," Wruble added.
The group is not the only entity pushing for Trump's impeachment, with questions circulating on whether the Russia probe will touch the president.
Meanwhile, a Democrat lawmaker suggested on Wednesday that Trump should be impeached after sharing an Islamophobic video on Twitter, while on Tuesday political commentator Keith Olbermann ended his video series on the president, suggesting he did not believe Trump would last another year in office.
"I am confident now, even more so than I have been throughout the last year, that this nightmare presidency of Donald John Trump will end prematurely and end soon, and I am thus also confident that this is the correct moment to end this series of commentaries," he said.
Correction: An earlier version of this story repeated a mistake made in an NBC News article that it cited. The NBC article incorrectly attributed quotes from Vanessa Wruble, March On's executive director, to Andi Pringle, executive director of March On's political action committee.