Impeach Trump Campaign Leader Tom Steyer Won't Fund Dem Groups Following Immigration Compromise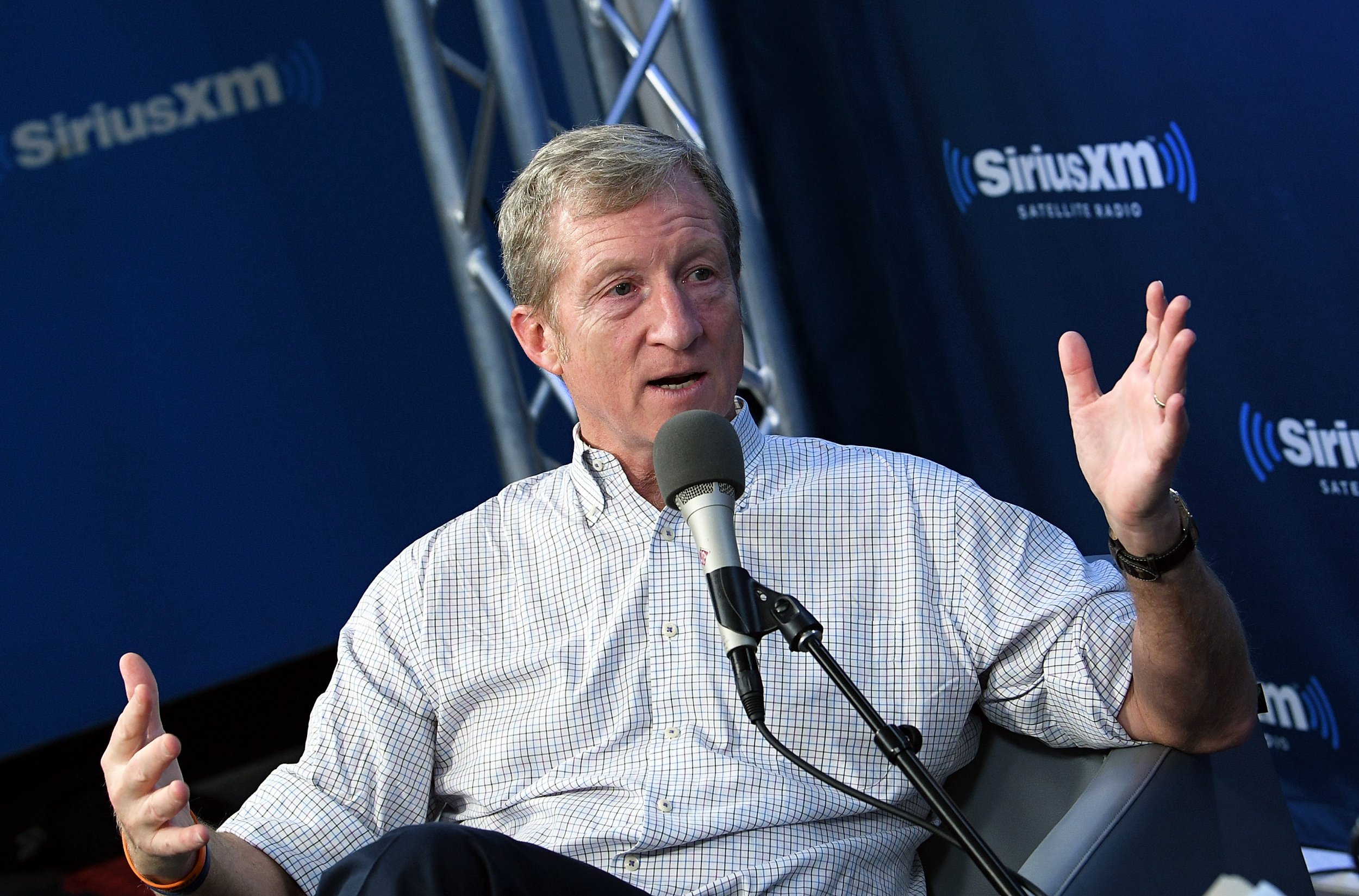 Billionaire hedge fund manager and leader of the "Need to Impeach" campaign to impeach President Donald Trump said Wednesday that he would not donate any money to the three main campaign arms of the Democratic Party following the decision by Senate Democrats to compromise on a deal to reopen the government.
Steyer told Fortune magazine that he would not be giving any money to the Democratic National Committee, the Democratic Senatorial Campaign Committee or the Democratic Congressional Campaign Committee.
"I don't have a litmus test on any one thing, but I do have a litmus test for elected officials standing on principle and doing the right thing, looked at holistically," he said in the interview. "And I want to say that after the DACA vote I have decided not to give anything to the national party committees."
Steyer runs his political operations through NextGen America, which "acts politically to prevent climate disaster, promote prosperity, and protect the fundamental rights of every American," according to the organization's website.
The billionaire has been the mastermind behind a television ad campaign imploring Americans to sign a petition calling on members of Congress to impeach the president. The online petition has more than 4 million signatures thus far.
According to Fortune, Steyer has contributed more than $400,000 to the three Democratic organizations since 2015 and gave money as recently as September 2017. Earlier this month, Steyer ruled out a 2018 run for both governor and senator in his home state of California, but told The Washington Post that he planned to spend $30 million in 2018 to create NextGen Rising, a campaign to turn out millennial voters.
In his Wednesday interview, Steyer said that the work his organization is doing is more reliable than what party leaders might do with his donations.
"At this point what we've seen from the party committees is we are at a point where we can definitely stand up for what we think is right more directly by the programs that we're doing," he said.
Steyer's decision serves as part of a larger backlash Democrats are facing this week after agreeing to reopen the government Monday without a deal to extend DACA, the Deferred Action for Childhood Arrivals program, which allows undocumented immigrants brought to America as children to register with the government and remain in the country.
Republican Senate Majority Leader Mitch McConnell promised that legislation would be considered in the Senate, but did not commit to passing anything. Similarly, House Republicans have remained steadfast in their commitment to more conservative immigration legislation focused on border security.