'Impeachable Offence': AOC Wants to Sanction Trump Over Phone Call With Raffensperger
Progresssive Congresswoman Alexandria Ocasio-Cortez of New York on Sunday expressed support for impeaching President Donald Trump over a recently released phone call with Georgia Secretary of State Brad Raffensperger, during which the president pressured the Republican official to "find" votes to overturn the election results.
Democratic lawmakers have strongly condemned Trump's "immoral" effort to threaten Raffensperger into helping him reverse his election defeat to President-elect Joe Biden.
In an hour-long recording of their Saturday afternoon call, obtained by the Washington Post, Trump threatened, flattered and begged the GOP state official to "find me 11,780 votes." When Raffensperger denied, insisting that Biden won fairly, Trump claimed that the election was stolen and urged him to recalculate the ballots.
"I absolutely think it's an impeachable offense," Ocasio-Cortez told reporters, according to The Hill, "and if it was up to me, there would be articles on the floor quite quickly. I mean, he is attacking our very election."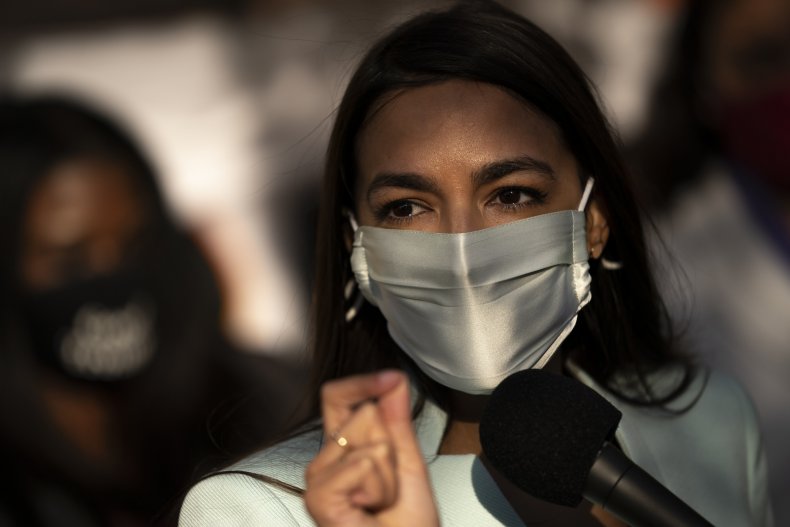 At the time of her remarks, Ocasio-Cortez admitted that she had not heard the entire recording of Trump and Raffensperger's conversation.
Congressman Adam Schiff, a California Democrat and chairman of the House Intelligence Committee, called Trump's actions "potential criminal" and "potentially impeachable," but stopped short of backing impeachment proceedings.
"Morally repugnant," Schiff said. "Among his most despicable abuses of power from a long list."
New York Congressman Jerry Nadler said that "the president may have subjected himself to additional criminal liability," but did not suggest impeachment in a statement.
Trump "remains profoundly unfit for office," Nadler said. "In threatening these officials with vague 'criminal' consequences, and in encouraging them to 'find' additional votes and hire investigators who 'want to find answers,' the President may have also subjected himself to additional criminal liability."
"Both tactics are reckless, deeply selfish, and place love of power over commitment to our democratic process," he added.
Georgia Congressman Hank Johnson, a Democrat, announced that he will "introduce a resolution to censure" the president on Monday. "Trump should resign NOW!" Johnson tweeted.
Newsweek reached out to the White House for comment.
During the call, Trump had warned Raffensperger that he would be taking a "big risk" if he refused to help find votes to reverse his election defeat in Georgia. He also threatened him with vague criminal consequences.
"The people of Georgia are angry, the people in the country are angry," Trump told the official. "And there's nothing wrong with saying, you know, um, that you've recalculated."
Congressman Adam Kinzinger of Illinois, a vocal Trump critic in the Republican Party, joined Democrats in condemning the call on Sunday. "This is absolutely appalling," he tweeted. "To every member of Congress considering objecting to the election results, you cannot—in light of this—do so with a clean conscience. #RestoreOurGOP."