Impeaching Donald Trump Would Be 'Hell' for the Country, Clinton Prosecutor Says
The independent counsel who led the investigation that ended in President Bill Clinton's impeachment has warned against impeaching President Donald Trump, saying it's a "hell" the country doesn't need.
Speaking in an interview with CNN's State of the Union on Sunday, Ken Starr was asked whether or not he thought President Donald Trump would face the same fate as Clinton.
"I hope not," Starr told host Jake Tapper.
"One of the lessons in the book is impeachment is hell. The country should not be taken through that," he added, referring to his new book, Contempt: A Memoir of the Clinton Investigation.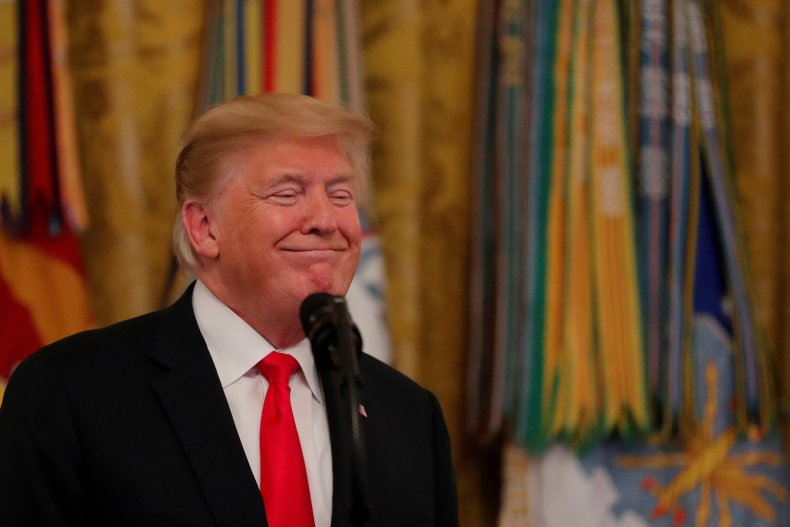 Explaining further why he didn't believe impeaching Trump was right at this time, Starr said: "The founding generation wisely knew it was such a serious accusation to require a two-thirds majority.
"Unless there is a growing national consensus that impeachment is proper, it's doomed to fail and it's just the wrong way to go."
Discussing the plea deal reached by President Trump's former campaign manager Paul Manafort, who on Friday pleaded guilty to conspiracy to obstruct justice and conspiracy against the U.S., Tapper asked Starr what he thought about the case.
"I think that the Trump White House and the lawyers are taking a page from the Clinton playbook, you know, attack the prosecutor," said Starr, who agreed Trump's team may be gearing up to attack Manafort. Manafort's plea deal includes a requirement that he reveal "his participation in and knowledge of all criminal activities," the New Yorker has reported.
"This is more delicate because now you have someone very close to the president...the campaign manager. So I think it's got to be very careful," he said.
Starr has given many interviews recently as he promotes his book. In it he reveals that as special counsel investigating the White Water in the 1990s, he considered charging first lady Hillary Clinton with perjury over her responses to questions about the suicide of deputy White House counsel Vince Foster.