Impeaching Trump: This Democrat Looks to Her Own Experiences—and Her Predecessor's—on How to Proceed
While the walls of Texas Representative Sheila Jackson Lee's large Washington, D.C., office are covered floor to ceiling with photographs, there is one that the 69-year-old Democrat is particularly proud of. It shows Jackson Lee shaking hands with Barbara Jordan, who, at the time of the photo, was a retired congresswoman teaching at the University of Texas.
"That's when she was mentoring me and encouraging me to run, and when [Texas Governor] Ann Richards ran for... re-election? Must have been re-election. I think it might have been 1994," Jackson Lee recalls. "I was like a little pipsqueak that came to look up to her and to just be in her office, to just be in the space that she was in."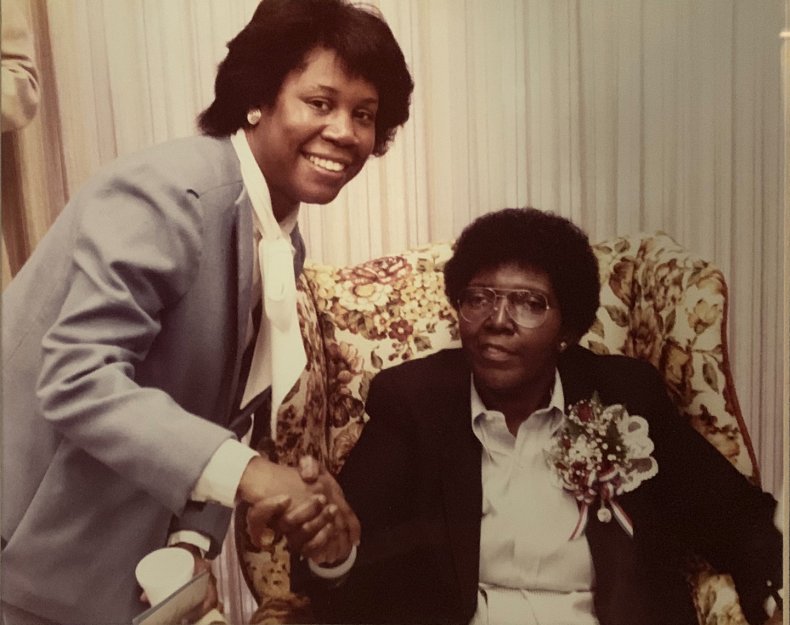 In 1972, Barbara Jordan became the first African American from Texas to be elected to Congress. The district had been drawn as a result of the Voting Rights Act in 1965. "I would not be here, per se, and Barbara would not have been here, had the district not been drawn," Jackson Lee says.
Jordan, who died in 1996, is perhaps best remembered for the dramatic speech she gave before the committee on July 25, 1974, on proposed articles of impeachment against President Richard Nixon.
"My faith in the Constitution is whole; it is complete; it is total," Jordan said. "And I am not going to sit here and be an idle spectator to the diminution, the subversion, the destruction, of the Constitution."
More than four decades later, Jackson Lee represents the same congressional district—Texas's 18th, which includes Houston—that Jordan represented from 1972 to 1979. Like Jordan, Jackson Lee sits on the House Judiciary Committee, which makes her a player in two ongoing Washington legal and moral dramas. She has sponsored a resolution in support of congressional investigations into President Donald Trump. She has also recently called on Congress to take a serious look at the question of potential reparations for slavery. On both issues, Jordan has been Jackson Lee's inspiration and role model.
And while calls for opening an impeachment inquiry into the president continue to mount among House Democrats, Jackson Lee finds herself reflecting upon her own experiences—and her predecessor's—on how to navigate her way through the investigations of Trump.
With what she calls Jordan's "seal of approval," Jackson Lee was elected in 1994 and began serving in 1995. The freshman lawmaker also found herself with a seat on the Judiciary Committee. "I didn't ask—I was told that the Judiciary Committee was my assignment," Jackson Lee says. "And I took that to be a special challenge for me to live up to her reputation."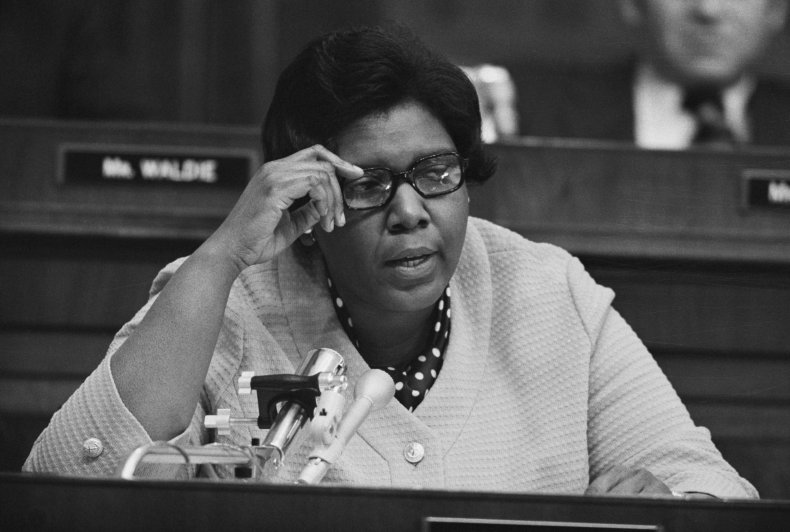 While Jackson Lee has made news most recently on reparations, the question of impeachment has hung over her career in Congress almost from the beginning. As a sophomore member in 1998, Jackson Lee faced the question of impeaching President Bill Clinton.
"The kind of sense of responsibility when I was in that room, back in 1998, the butterflies that are in your stomach, the weight of the world, the weight of the nation that is on you, not knowing what may ultimately happen, how your peers are going to vote," Jackson Lee says. "It's very serious. And it is not to be taken lightly." She supported censuring Clinton but opposed impeachment.
Jackson Lee recalls that, at the time, Jordan was not far from her thoughts. "She loomed very large because I certainly looked at her approach," says Jackson Lee. "She was a real fact-finder. And I try to take that approach in the Judiciary Committee now."
Jackson Lee isn't itching to impeach President Trump. "There should be an apprehension [of] impeachment because it means it's out of the regular order," she says. "It means it's taking away a familiar face, a familiar leader."
Instead, she wants the House to approve a resolution of the investigation that she's introduced. Jackson Lee believes the move would give the various House committees investigating the administration—including Judiciary—more support in Congress. The White House has sought to stonewall House Democrats, prohibiting current and former officials from testifying and turning over subpoenaed documents.
"Upon your investigation, if you determine there's misconduct, you proceed. If not, you don't proceed," Jackson Lee says.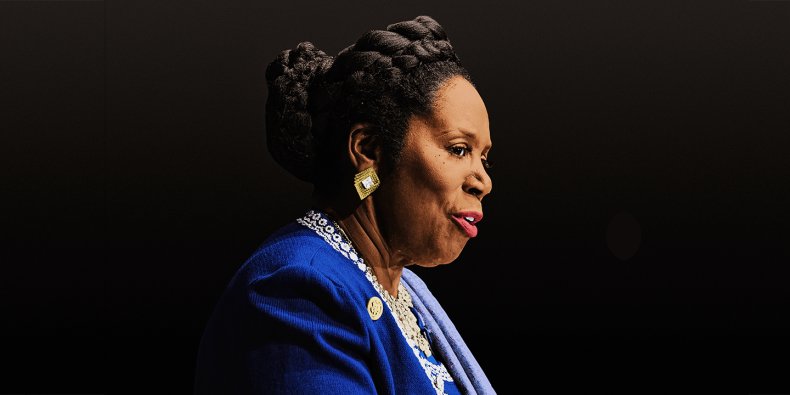 The 13-term congresswoman herself has not been immune to charges of wrongdoing. In January, she stepped aside from two posts—head of the Congressional Black Caucus Foundation and chairwoman of a House Judiciary subcommittee—over allegations that she fired an aide who claimed to have been sexually assaulted by a supervisor of the foundation. Jackson Lee has denied the allegations.
There are no signs, at the moment, from leadership that Jackson Lee's resolution will receive a vote, and it is not clear how much it would strengthen House Democrats' investigations. Jackson Lee says she understands leadership's cautious position on any matters involving impeachment.
"Their desire is to be absolute, and to make sure the American people can fully comprehend," she says. "And maybe that may take us into 2020."
Still, Jackson Lee feels Democrats are currently "on track" by pressing forward with congressional investigations and going to court when necessary. And if an impeachment inquiry vote were to be placed before her, she knows how she would vote.
"I'm one of the members that would say that I'm not afraid of impeachment, but I'm not rushing toward impeachment," Jackson Lee says, adding, "If that vote came up again today, and it was put on the floor of the House, because of my commitment to the rule of law and the readings of the Mueller report, I'd have to vote on going forward with an impeachment inquiry."
And she is confident that her old friend and mentor, Barbara Jordan, would feel the same way if the former congresswoman were alive today.
"I think that she would look at this, and she would be aghast," Jackson Lee says. "She would consider it our duty to proceed investigating and to go where the facts lead us, and she would not be fearful of moving to the next step."