Texas Democrat Postpones Trump Impeachment Attempt in Wake of Las Vegas Shootings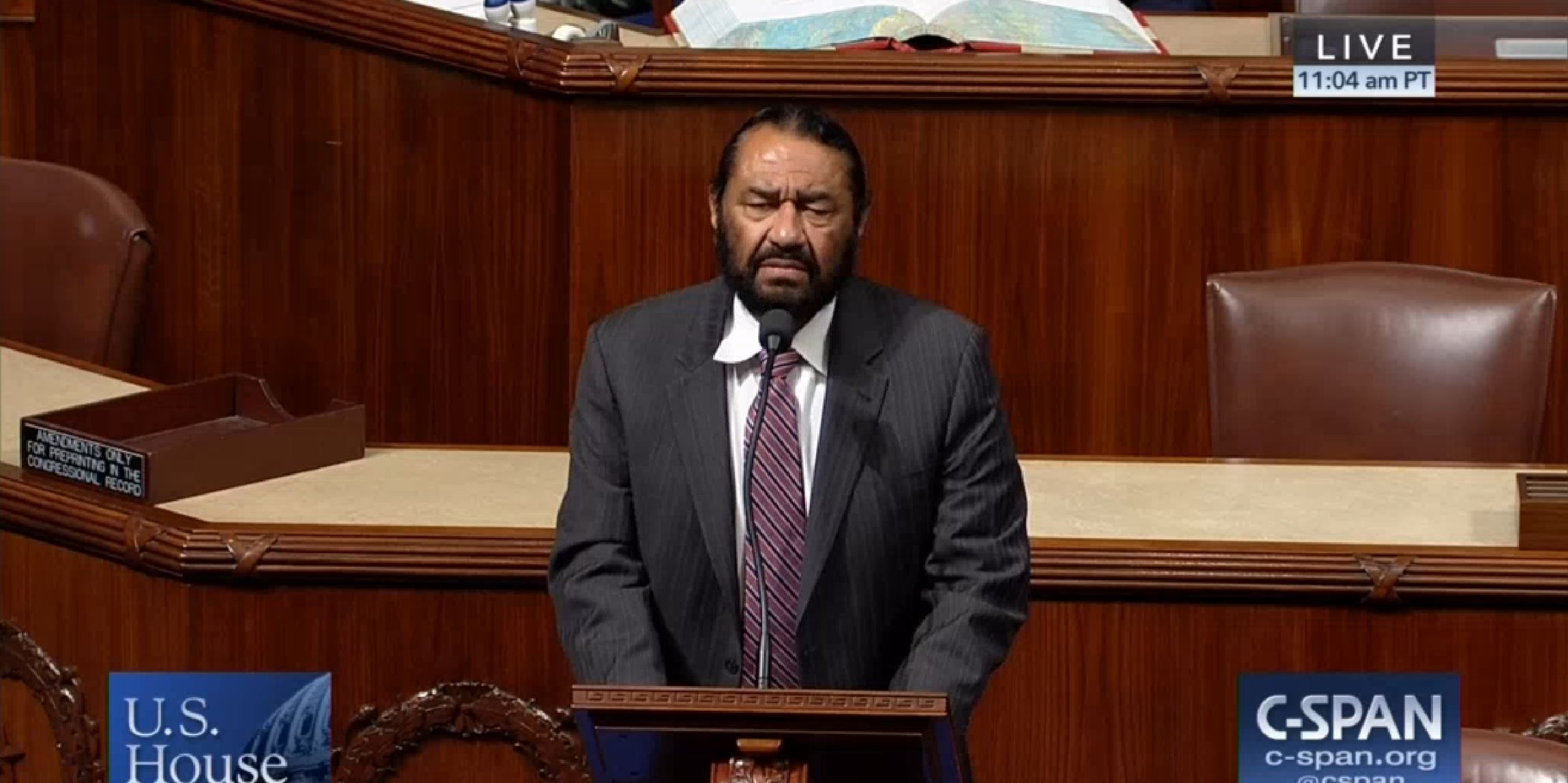 With the U.S. reeling after a gunman slaughtered at least 58 people at a Las Vegas concert, a Texas Democrat says he's shelving his attempt to impeach President Donald Trump—for now.
U.S. Representative Al Green, who had vowed to file a resolution to force the matter of impeachment to the House floor as soon as this week, said Monday he'll hold off on trying to oust the commander in chief while "the nation is in mourning" for the victims of Sunday's rampage.
"Many hearts are bleeding.... There is much suffering. Lives have been lost in a senseless, needless manner in Las Vegas," Green said in the House chamber as Nevada sent out pleas for blood donations and crisis counselors after the mass shooting that also left more than 500 people wounded.
Last week, Green excoriated Trump for his sharp responses to athletes who choose to "take a knee" during pregame performances of the National Anthem as a silent protest against police brutality.
The Lone Star State lawmaker said Trump "brought discourse to a new low" and exhibited "a level of indecency" unbecoming to the presidency when he asked an Alabama rally crowd, "Wouldn't you love to see one of these NFL owners, when somebody disrespects our flag, to say, 'Get that son of a bitch off the field right now'? 'Out, he's fired. He's fired.'"
On Monday, as Trump delivered a message of unity and condolence to the nation and prepared to visit Nevada in person, Green—whose impeachment push had next to no chance of success in a Republican-controlled Congress—said he would stand down.
"There is a right time for all things. This is a time for our nation to mourn and for hearts to heal," said Green, who once likened himself to civil rights icon Rosa Parks for championing the cause of ending Trump's presidency.
"Mr. Speaker, I announce that impeachment is postponed."
As of Monday, Green's pinned tweet remained his May announcement: "Today on the floor of the Congress of the United States of America, I will call for the Impeachment of the President between 9 am & 10 am CST."