2020 Democratic Candidates React To President Trump Impeachment Inquiry
It comes as little surprise that, as Pelosi made her historic announcement yesterday, 2020 Democratic presidential candidates largely supported an impeachment inquiry.
Of the frontrunners, Elizabeth Warren and Bernie Sanders both called for a sprawling inquiry, while Joe Biden was more cautious, decrying Trump's conduct and backing further inquiries, without calling for Trump's impeachment directly, unless the president does not cooperate with Congressional investigators.
"Pursuing the leader of another nation to investigate a political opponent, to help win his election, is not the conduct of an American president," Biden said at a press conference in Wilmington, Delaware. However, Biden has placed a pretty big "if" on his support, declaring he would support impeachment if the administration continues to refuse requested information—such as the whistleblower complaint acting Director of National Intelligence Joseph Maguire has so far withheld—to Congress.
But Warren and Sanders both called for impeachment and inquiries into potential crimes above and beyond the allegation that Trump pressured Ukrainian President Volodymyr Zelensky to investigate Joe Biden.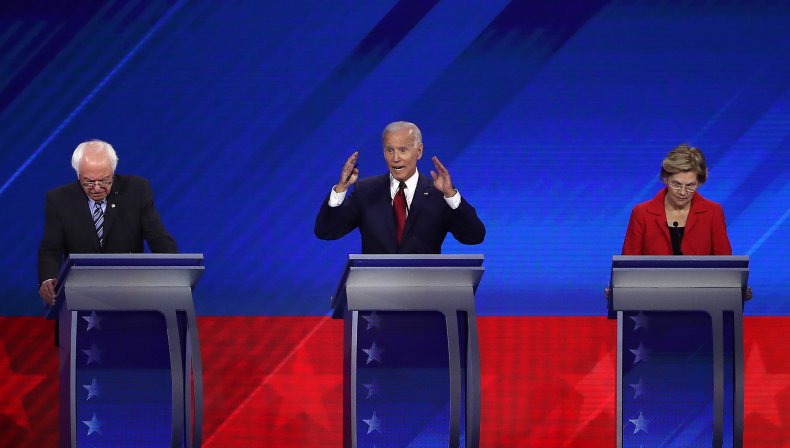 "I said it on the floor of the U.S. Senate in May and I'll say it again: Congress must fulfill its Constitutional duty and begin impeachment proceedings against the President. Nobody is above the law — not even the President of the United States," Warren tweeted.
Speaking in Davenport, Iowa, Senator Bernie Sanders opened by calling out Trump's "likely" obstruction of justice, as outlined in the Mueller investigation, and the president's pattern of profit-seeking, which Sanders believes violates the emolument clause of the Constitution.
"Most recently, of course, we appear to have a president who, unbelievably, may have used security funds, funds designed to protect the people of the United States, as a means to gain political dirt on an opponent," Sanders said. "These are just some of the issues, and there are more, that the judiciary committee of the U.S. House of Representatives must investigate as part of an impeachment inquiry."
Most of the rest of the Democratic field is also backing the impeachment inquiry:
"This is a moment of truth for the country. I think this is a moment of truth for the Republican Party...Any one of these abuses that we've seen over recent years, any one of them, could have been career-ending for any other president. The issue is they all came at once and shocked the system. The system couldn't figure out how to deal with it. Now, the system is kicking in," Pete Buttigieg said on CNN.
"Donald Trump has abused his power, obstructed justice, and violated his oath of office...He must be impeached," Kamala Harris tweeted.
"I applaud Speaker Pelosi's announcement of an impeachment inquiry—It's our one remaining path to ensuring justice is served," Cory Booker tweeted.
"I think impeachment is the right path forward. Asking foreign leaders for political help in return for aid and then suppressing your own agency's inquiry is egregious. There have to be limits and Congress is right to act," Andrew Yang tweeted.
The exception among Democratic contenders was Representative Tulsi Gabbard, who said on CNN that impeaching President Trump would be "terribly divisive." Instead, Gabbard prefers that Trump is "voted out of office by the American people."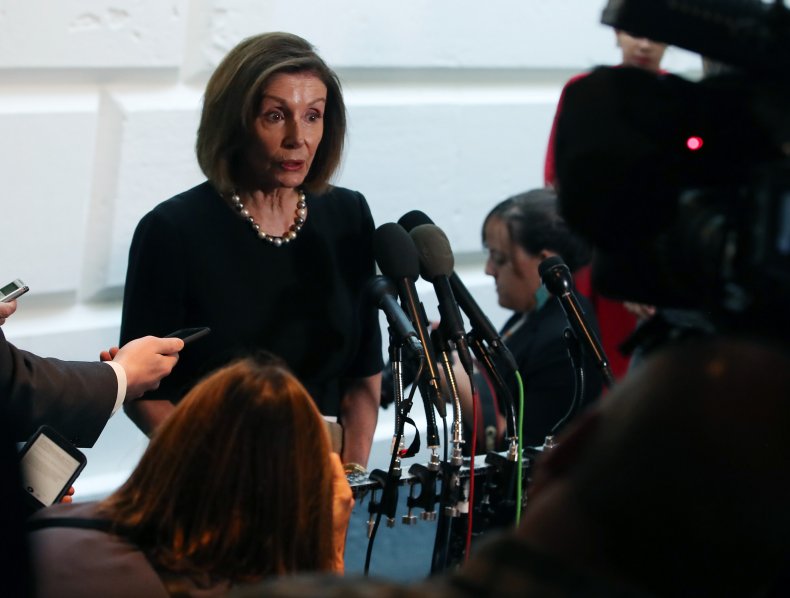 While at first glance, support for impeachment appears largely universal among candidates, the initial reactions by candidates suggest that contrasts between the candidates will soon emerge regarding the scope of investigation into Trump.
While some are leaning toward a narrow approach focusing on the claims surrounding Trump's alleged pressure on Ukraine, others hope to use impeachment as a full-spectrum investigation of other potential wrongdoing by the president and his administration.