Impeachment Talk Heats Up in Congress Putting Other Policy Priorities on Back Burner
When Congressional Democrats returned from August recess they had a docket full of ambitious legislation. Gun control, election security, prescription drug prices, trade...So many large legislative tasks, such little time. These would likely pass the House (though not Senate) and make for solid Democratic re-election platforms come 2020.
But now the House has just 31 days left before the end of their year, and one potential action on the roster that would predominate all others: Impeachment.
President Trump's controversial phone call with Ukrainian president and former television actor Volodymyr Zelensky, where he reportedly suggested the country's government investigate his potential 2020 competitor Joe Biden, has gotten the president into very hot water. Last night, the Washington Post reported that the president had ordered a hold on military aid to Ukraine just days before calling Zelensky. Trump reportedly had "concerns" about the money.
The news of POTUS allegedly trying to involve foreign government agents in the U.S. election process by asking them to launch investigations on his foes while withholding military aid has pushed a number of formally anti-impeachment Democrats over the edge.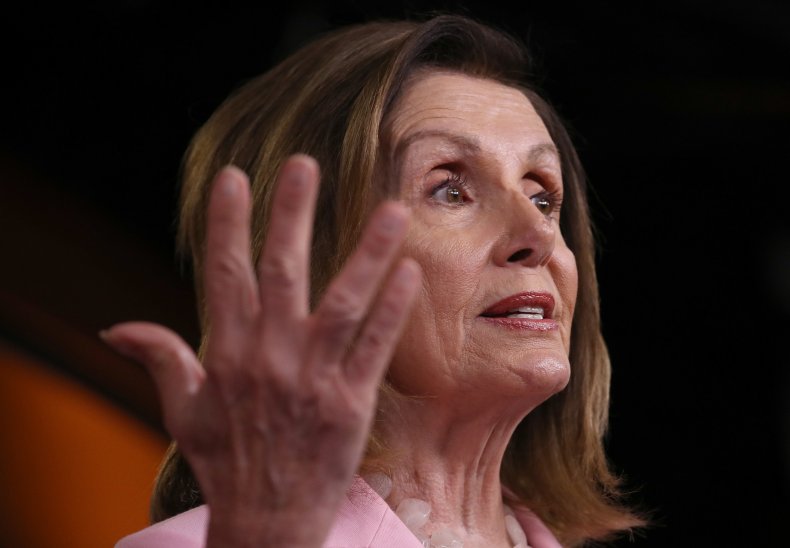 Representative Rosa DeLauro, a close friend of House Speaker Nancy Pelosi's, told press on Monday that "an impeachment inquiry may be the only recourse Congress has if the president is enlisting foreign assistance in the 2020 election. Congress must meet this pivotal moment in our nation's history with decisive action." Seven freshman Congressional Democrats also penned an op-ed for the Washington Post this morning where they concluded that if the accusations leveraged against the president are true, they are "an impeachable offense."
Pelosi, meanwhile, spent the entire weekend working the phones, according to Politico, attempting to see if there had been a large shift in where her colleagues stood on impeachment. Pelosi has eschewed impeachment talk in the past in order to focus on other legislative priorities, so this is a huge shift. Democratic leaders have also called for a full caucus meeting this afternoon and Pelosi is expected to issue an updated statement today.
The House will vote on a resolution to officially condemn the president for his actions this week, which is showy but does little else. There has been talk, however, of opening a special committee to investigate the phone call. This would be bad news for the president, who is already repeating his talking points from the investigation into Russian meddling in the 2016 election. Yesterday he described the House investigating his phone call as a "witch hunt."
A special committee could also free up some time for Congress to pass some meaningful legislation that they had hoped to get through before the 2020 election year began, but it appears that the distractions brought about by Trump's actions could put an end to that.