George W. Bush's Ethics Chief Says There's More Evidence Against Trump Than There Was Against Nixon
A former White House ethics chief counsel has commented that there is more evidence against President Donald Trump than there was against former president Richard Nixon.
In an interview with CBS News' Red and Blue that aired on Monday, Richard Painter, who worked under former president George W. Bush, said there was "far more evidence of abuse of power and obstruction of justice" for Trump than Nixon, but he lamented that Congress would not take action. "He does not want to play by the rules," Painter said of the president.
Asked whether there were grounds for impeachment, Painter responded: "We have more, far more evidence of abuse of power and obstruction of justice than we had in 1973, when I was 12 years old, and the House and the Senate convened the judiciary committees to have hearings with respect to Watergate and president Nixon.
"We are well beyond that point, and yet the house and the senate won't do anything at all. We need to have those hearings," said Painter, adding that finding out the facts was "critically important."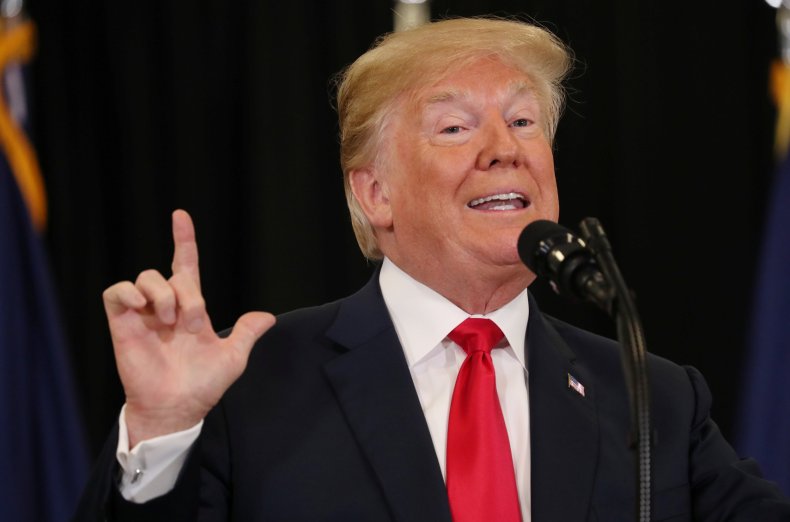 Painter also suggested there was "very strong evidence" that the president was violating the Constitution's emoluments clause by receiving payments from foreign governments, The Hill reported, and also suggested that he was in violation of the first amendment by threatening the freedom of the press and intimidating the press.
He also said it was "clear" he had obstructed justice in the ongoing Russia probe by firing former FBI director James Comey and "threatening" to fire Special Counsel Robert Mueller, adding "that's a lot of evidence… that is evidence of impeachable crimes."
Painter, who said that the president's rhetoric "borders on fascist," is currently running for U.S. Senate in Minnesota as a Democrat and said he believes there is a role for someone like him in politics.