More Trump Impeachment Articles for Obstruction of Justice Are Coming, Rep. Al Green Says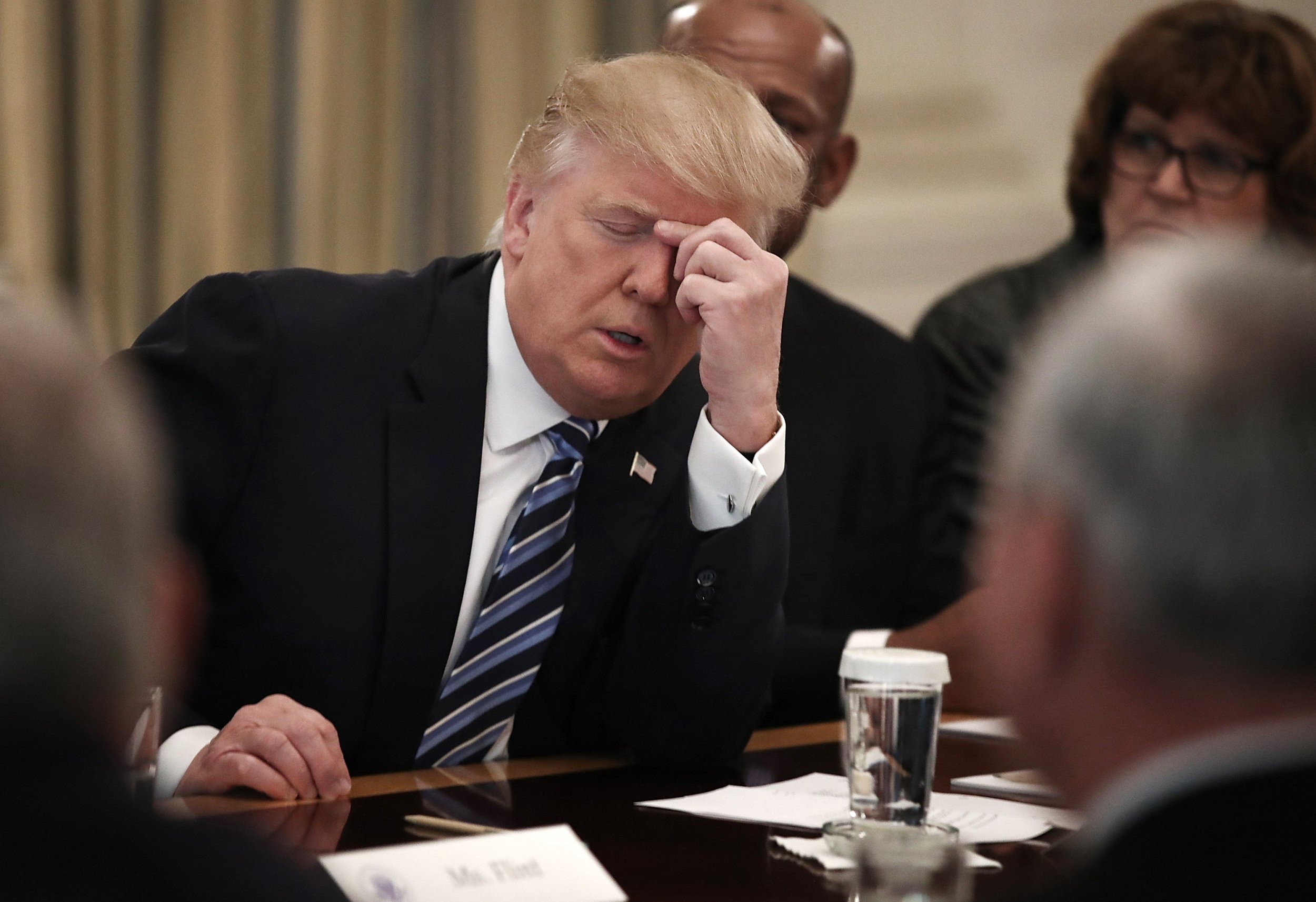 When it rains, it pours... impeachment articles.
Just three days after Representatives Brad Sherman, a California Democrat, and Al Green, a Texas Democrat, filed their first article of impeachment against President Donald Trump, Green revealed he had more on the way if necessary.
Speaking Saturday with MSNBC anchor Joy Reid, Green said he was glad he joined onto Sherman's effort to remove the president from office but had his own plans to move the process along despite the challenges posed by a Republican-controlled Congress, the Hill reported.
"The House of Representatives has to have the opportunity, and for them to have the opportunity, somebody's gotta have the courage to file impeachment articles," he said. He added: "It won't be about Democrats. It'll be about democracy, government of the people, by the people, for the people. It won't be about the Republicans. It'll be about the republic."
Green was talking about the impeachment process, which according to Vox requires that an article be approved by a simple majority of the House before the charge moves to the Senate for trial. Calls for impeachment have mounted in recent weeks in light of the ongoing investigation into whether the Trump campaign had ties to Russian officials who meddled in the election.
Green said his upcoming articles would focus on obstruction of justice, which is how he characterized Trump's firing of FBI Director James Comey after the president asked him to ease up investigating a cabinet member with connections to Russia. He referred viewers to Federalist 65, a paper written in 1788 by Alexander Hamilton that he said explains how "the standard for impeachment has more to do with politics than it does with a judicial standard."
"These are things that are impeachable," Green explained. "The president has to come before the bar of justice."
Green and Sherman had a similar message earlier this week when they filed their resolution. Despite the hesitance from some of their fellow Democrats, the duo said in a news release it was necessary to start the impeachment process because it could, at the very least, lead to an intervention.
Still, going all the way could be difficult. Only two presidents have been impeached—Andrew Johnson and Bill Clinton—and neither were removed from office.