Where to Get Impossible Burger: Asia Is 'Number One Focus' as Company Expands Worldwide
After adding the Impossible Burger to three restaurant menus in Hong Kong last year, Impossible Foods is now considering an even broader expansion in Asia. Nick Halla, Impossible Foods' senior vice president for international, said giving consumers more options and locations to enjoy the plant-based meat substitute in the region was a top priority.
"Asia is by far the number one focus for us. It is core to our mission; core to our business," Halla said during an appearance on CNBC's Street Signs on Thursday.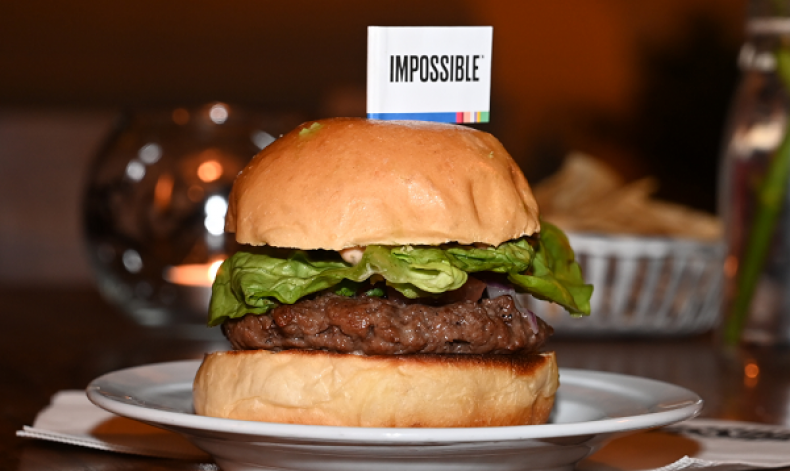 More than a year after Impossible Foods launched in the U.S., debuting on celebrity chef David Chang's menu at New York hotspot Momofuku Nishi in 2017—the meatless burger rolled out at celebrated Hong Kong restaurants like May Chow's Little Bao and Happy Paradise and Che Uwe Opocensky's Beef & Liberty.
Impossible Foods says it aims to provide a healthy, tasty and environmentally conscious alternative to beef, which can greatly deplete natural resources and raise carbon emissions. Impossible Foods' plant-based meat, derived from the protein heme, could have a significant impact on the country's love affair with meat: Asia represents nearly half (46 percent) of the world's meat consumption, according to a 2019 report by the Organisation for Economic Co-operation and Development and the Food and Agriculture Organization of the United Nations, compared to the U.S, which represents about 12 percent.
Hong Kong—home to more than 7.4 million people—has the highest level of meat consumption per capita in the world: Every day, Hongkongers eat the equivalent of two 10oz steaks per person, more than three times the recommended daily amount.
Halla said it was important for the California-based company to start the sale of the Impossible Burger in Asia similarly to its approach in the U.S.—working with top chefs and restaurants before introducing the product to mass-scale fast-food chains. "The first thing we do, coming into a new market, is build that credibility that this is not the plant-based product of the past," Halla said. "So here in Hong Kong, we started with two of the most meat-heavy, global-renowned chefs, May Chow and Uwe Opocensky, to help us tell that story,"
He called the addition to the menu at Happy Paradise and Beef & Liberty, "a great sign of credibility to us, to really hit the mass market too."
Following Impossible Burger's regularly being sold out at Momofuku Nishi, the company expanded to chains like Qdoba, Bare Burger and Red Robin before going full-scale on the fast-food front by introducing the meatless product to places like White Castle, Burger King and its most recent partnership with Little Caesars.
Halla did not reveal which specific restaurants in Asia would be next to cook up Impossible Food products but he noted expansion was underway.