Joe Gatto Leaves 'Impractical Jokers'—Comedy Troupe Seeks 'New Chapter'
Comedian Joe Gatto has announced his departure from the prank TV show Impractical Jokers, citing family reasons.
Gatto said in an Instagram post that he would leave the series in which he has starred in more than 200 episodes over nine seasons since it debuted in December 2011.
"I just wanted to let you all know that I will no longer be involved with Impractical Jokers," he wrote in the post in which he paid tribute to his colleagues, saying he "couldn't be prouder of what has been accomplished."
"Due to some issues in my personal life, I have to step away," he wrote, adding that "Bessy and I have decided to amicably part ways, so now I need to focus on being the best father and co-parent to our two incredible kids."
"Even though the four of us are the ones who you all see, this show is only possible due to the hard work of the talented crew members who work behind the scenes," he wrote, "I am very thankful to have worked with each and every one of them."
"As I work through the challenges I am facing, I hope to and am excited to create new ways to entertain you," he added.
Gatto was one of the founding members of the comedy troupe The Tenderloins who hail from Staten Island, New York.
Often considered the successor to hit prank shows like Candid Camera and Jackass, each half-hour episode of Impractical Jokers features Gatto, James "Murr" Murray, Brian "Q" Quinn, and Sal Vulcano.
There have been four spin-offs from the show and a feature-length film with the group was released in February 2020.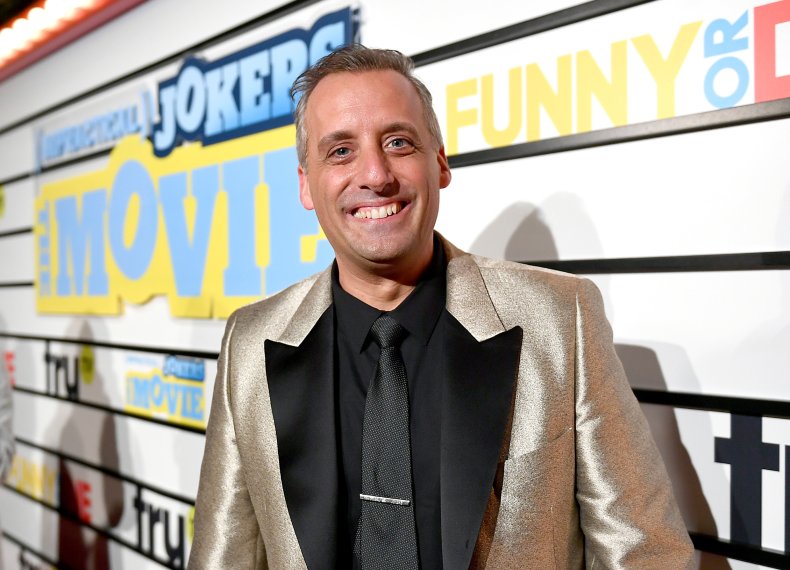 The show appeared on cable network truTV which is part of AT&T's WarnerMedia, which Newsweek has contacted for comment.
In response to Gatto leaving, other members of the troupe said they were "saddened" to see him leave but they would continue.
"With the support of our fans, we'll get back to making a new chapter of 'Impractical Jokers' in January," Murray, Quinn and Vulcano said in a statement.
It is unclear what impact Gatto's departure will have on the future of the troupe, which had struck a first-look deal with WarnerMedia earlier in 2021 and has had their flagship show renewed for a tenth season, Deadline reported.
The Tenderloins comedy troupe was also due to develop and produce programming for TNT, TBS and truTV as well as HBO Max.