Impress Your Friends With This Simple Whiskey Cocktail
Many scotch-drinking purists prefer to sip theirs with just an ice cube or a splash of water. However, whether it's a blend or a single malt, there's no reason to be afraid of mixing a great scotch. I recently spent the evening with GlenDronach ambassador Rebecca "Becky" Gardiner learning all about the GlenDronach Original Aged 12 Years scotch whiskey and the intricacies of making great whiskey cocktails.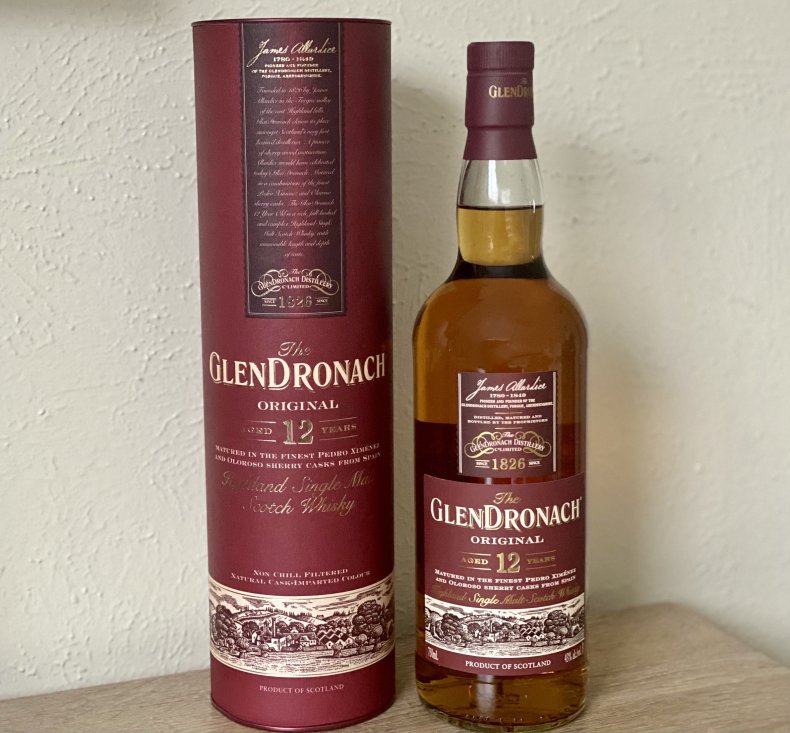 The GlenDronach Original is a 12-year-old scotch whiskey aged exclusively in former sherry casks, some Pedro Ximénez and some Oloroso. It is a non-chill-filtered scotch, has no added coloring and is bottled at 43 percent alcohol by volume (ABV).
Our cocktail hour, beginning with a tasting to appreciate the flavors of the GlenDronach Original, was my first experience with this particular scotch whiskey. Gardiner guided the tasting, reassuring me that whatever notes I picked up on were the right ones and that scotch whiskey was very approachable.
Initially, I noticed a light sweetness and notes of vanilla that extended to the end, reminding me of spiced pear. On the second and third sips, I tasted firsthand the richness, smoothness and silkiness that the brand promises. The warm oak sherry sweetness, a full mouthfeel, soft fruits and a dry finish were also some of the qualities that came through.
Next, it was on to making a whiskey cocktail. We discussed variations of several whiskey cocktails but focused primarily on making the well-known Rob Roy cocktail with the GlenDronach Original Aged 12 Years.
Contrary to what some may say, cocktails made with scotch aren't a waste of good whiskey. Instead, they're a chance to see how the whiskey's distinct qualities interact with a variety of intriguing flavors. There can be a lot of history and a little bit of folklore behind Scottish whiskey cocktails. The Rob Roy cocktail is no exception.
The History of the Rob Roy
Good whiskey is best paired with great storytelling. Gardiner shared the Rob Roy cocktail history with me as I prepared my drink. I learned that, most likely, a cocktail's namesake often has very little involvement with creating the drink. Such is the case with Rob Roy.
Robert Roy MacGregor was a 17th-century outlaw dubbed Scotland's Robin Hood for his battles with the Scottish Highlands' noblemen. After his passing, he became such a folk hero that an operetta, titled Rob Roy, was written about him and debuted on Broadway in the late 1800s. Like many other shows of the era, it required a signature beverage to be served—and thus we have the Rob Roy.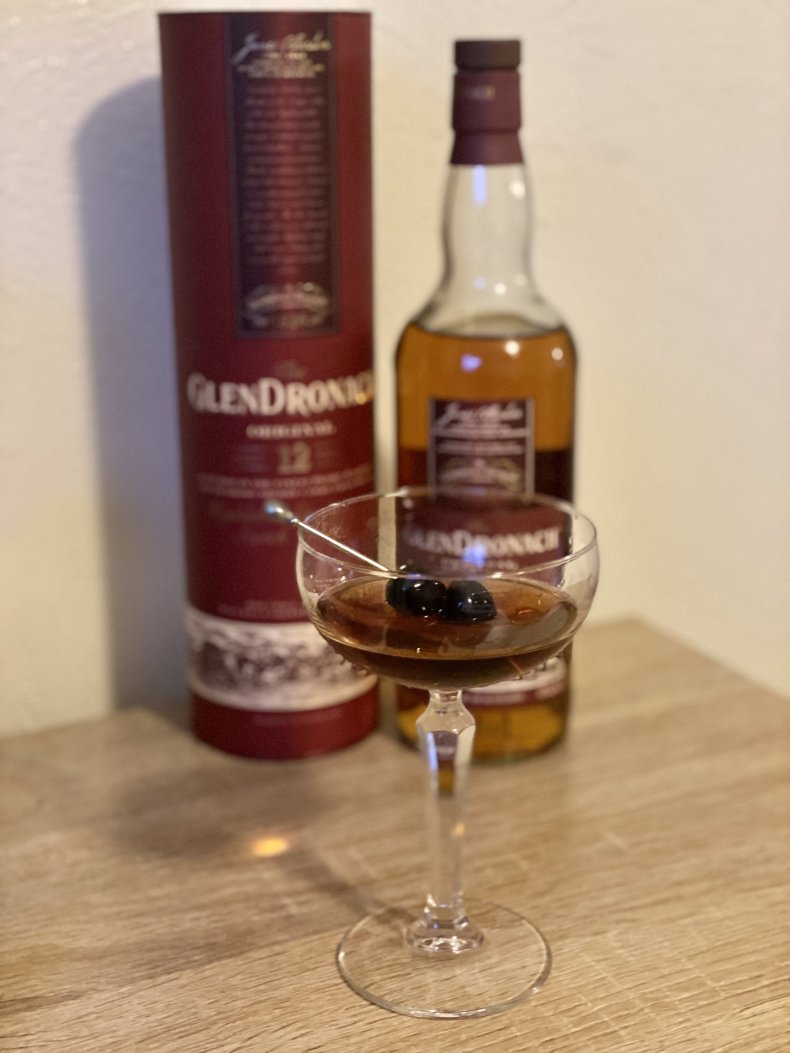 The Rob Roy
1 oz. vermouth
¾ oz. The GlenDronach Original Aged 12 Years
3 dashes Angostura Bitters
brandied cherry
Combine all ingredients in an ice-filled mixing glass. Stir until very cold, and strain into a chilled coupe. Garnish with a brandied cherry.
As with all drink recipes, this one can be altered to suit the preferences of the person enjoying them. Gardiner said, "The Rob Roy is a cocktail that you can play around with until you find the ratio of vermouth to scotch that suits your taste."
Buy GlenDronach at Wine.com and TotalWine.com.
Newsweek may earn a commission from links on this page, but we only recommend products we back. We participate in various affiliate marketing programs, which means we may get paid commissions on editorially chosen products purchased through our links to retailer sites.