The Improbable Life of Irving Berlin | Podcast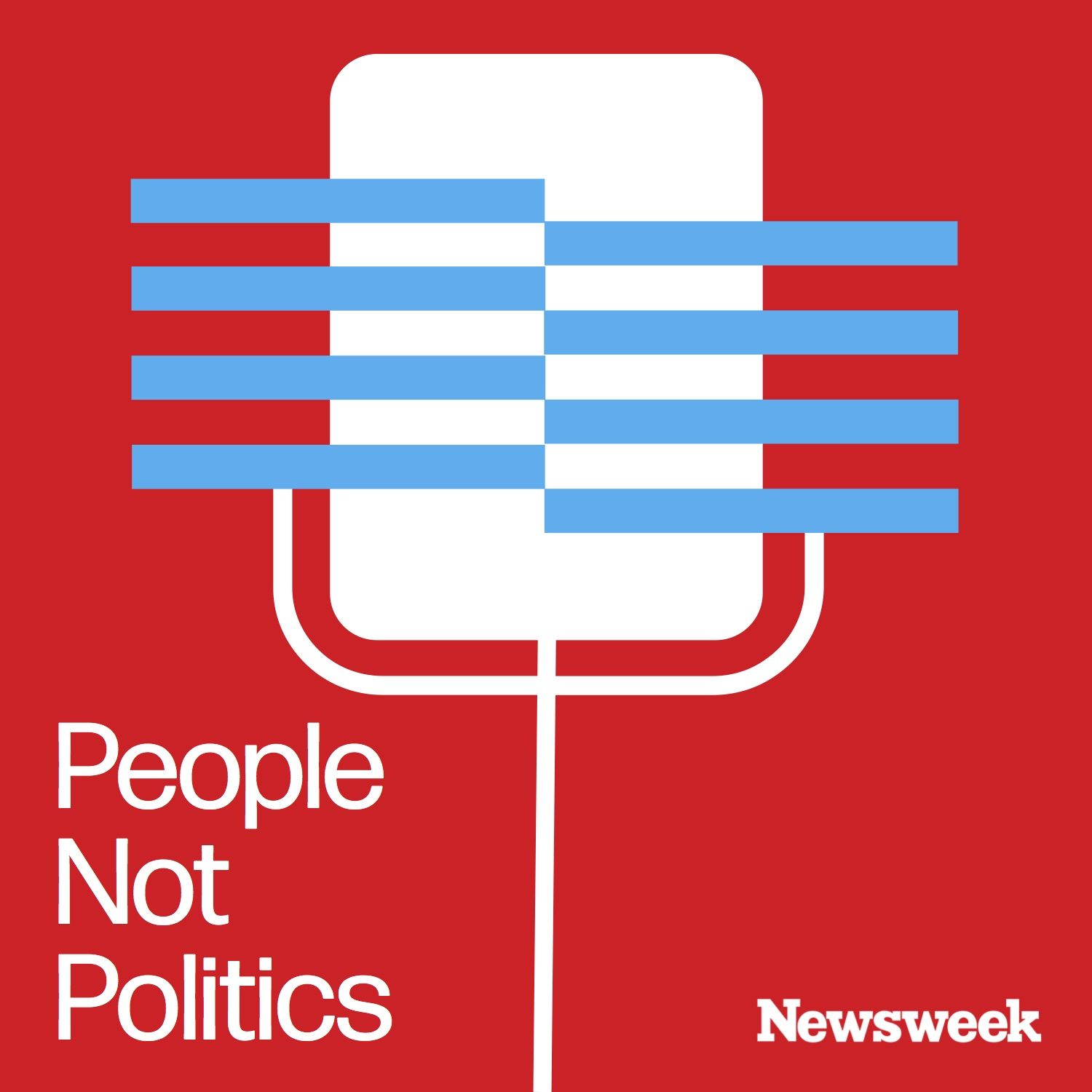 Few wrote as many songs as he did in his career. Fewer still wrote as many songs that would become standards. His catalogue includes "Cheek to Cheek," "Always," "Puttin' on the Ritz," "Heat Wave," "Let's Face the Music and Dance" and "How Deep Is the Ocean?"
Fewer composers wrote songs that would become a part of our national identity. "White Christmas" and "God Bless America"—both of which he wrote—would become a part of our cultural DNA.
He did it without formal training. He couldn't read or write music, and taught himself to play piano. He played almost entirely in the key of F-sharp because it was easier for his untrained fingers to play the elevated and well-spaced black keys.
"The black keys are right there under your fingers," he would tell people unabashedly. "The key of C is for people who study music."
He loved to boast about his ignorance of music and believed it actually gave him a competitive advantage. Since he didn't know the rules of songwriting, he explained, he was "free to violate them."
It's a story about so many things, Irving Berlin's life story. Hard work. Creativity. And America itself.
If you turned Irving Berlin's personal story into a movie, critics would say it was too improbable. Even impossible. It's that American.
Click below to listen and subscribe.
Berlin left this world a wealthy and famous man, on September 22, 1989. But it's how came into this world that's more compelling. Israel Beilin was born in the Russian Empire on May 11, 1888, one of eight children. His father, Moses, was a cantor in a synagogue. But being Jewish in Russia at that time was hard. Anti-Jewish bigotry was rampant and it was ugly. So ugly that Berlin's family was forced to move after his village was destroyed in a violent anti-Semitic pogrom.
Berlin's family fled religious persecution and came to this country, settling in New York City in 1893. Like millions before and after them, they didn't come here to change America: they came here to have America change them.
According to his biographer, Laurence Bergreen, Berlin admitted to no memories of his first five years in Russia, except for one: it was of his father "lying on a blanket by the side of a road, watching his house burn to the ground. By daylight, the house was in ashes."
There would be more tragedy to come. Indeed, Berlin's early life had more sad stories than the Old Testament. None was worse than the loss of his father when he was eight. He had no choice but to take to the streets of New York to help support his family.
Writer Rudyard Kipling thought that the neighborhood Berlin grew up in—the Lower East Side—was worse than anything he'd seen in the slums of Bombay. He was, however, impressed by the young Jewish families in those neighborhoods, especially the young immigrant boys saluting the Stars and Stripes. "For these immigrant Jews are a race that survives and thrives against all odds and flags," he wrote.
As a young man, Berlin stumbled upon his life's work. He took a job as a waiter in Chinatown, where he discovered that his tips skyrocketed when he hummed various songs of the day. Singing cover tunes acapella at dinner tables soon turned into a more serious calling: songwriting.
He collaborated with friends at first, and got his break as a staff writer with a music publishing house in New York. His meteoric rise as a songwriter in Tin Pan Alley, and then on Broadway, started in 1911 with "Alexander's Ragtime Band," which would climb to the #2 position on the Billboard charts. The song would reach the Billboard charts again with recordings by Bessie Smith and Louis Armstrong. Bing Crosby's version in 1937 made it to #1.
But ragtime music was not where Berlin's heart was. He wanted to create his own version of American music, one that appealed to the vast population of his adopted nation. He once described the audience he was trying to reach with his music:
"My ambition is to reach the heart of the average American, not the highbrow nor the lowbrow but that vast intermediate crew, which is the real soul of the country. The highbrow is likely to be superficial, over-trained, and supersensitive. The lowbrow is warped and subnormal. My public is the real people."
Berlin made good on his mission, creating the richest catalogue of popular music by any songwriter in American history.
It has been said that writing a song is a bit like giving birth: laborious and miraculous. Berlin gave birth to over 1,500. He credited his productivity to an inborn work ethic. Saul Bornstein, Berlin's publishing manager, observed that "it was a ritual for Berlin to write a complete song, words and music, every day." He told anyone who would listen that he "did not believe in inspiration," as his most successful compositions were simply the result of hard work.
And what special qualities did his songs possess? "His work is not witty, but it is very down to earth," the late, great cabaret singer Bobby Short once told Tom Shales, a reporter with The Washington Post. "And it is amazingly natural."
"His songs didn't have any seams," composer Mark Sandrich Jr. explained. "They didn't feel like anybody ever wrote them. It was as if Berlin just walked down the street and heard them, and they had been there all along, and he just had to reach up and pluck them out of the air."
One of those songs Berlin plucked out of the air was "God Bless America." He wrote it in 1918 while serving in the U.S. Army, but couldn't find a buyer. He stuck the song in a drawer and all but forgot about it.
In 1938, as Adolf Hitler was rising to power, he pulled the song out of that drawer. This time, there was a buyer. Kate Smith recorded it, and the rest was history. "God Bless America" became this country's unofficial national anthem, right up there with "America The Beautiful."
According to New York Times writer Sheryl Kaskowitz, Berlin said he first heard the title phrase from his mother, who frequently spoke the words with an emotion he would later describe as "almost exaltation."
Berlin's daughter, Mary Ellin Barrett, later wrote that her father meant every word of the song. "It was the land he loved. It was his home sweet home. He, the immigrant who had made good, was saying thank you."
"God Bless America," in fact, was written as a prayer seeking God's blessing and peace for America. It's why it resonated in 1938: War was on the horizon again, even if Americans didn't fully know it.
Over the years, the beautiful opening verse has been scrapped by most singers, though one singer always includes it in his performances: the great Irish tenor, Ronan Tynan. Here are those words:
While the storm clouds gather/ far across the sea,
Let us swear allegiance/ to a land that's free,
Let us all be grateful/ for a land so fair,
As we raise our voices/ in a solemn prayer.
Swear allegiance? A land so fair? A solemn prayer? It's a walking microaggression, the opening verse of this song.
In 1940, Berlin established the God Bless America Fund and set aside the song's royalties to the Boy Scouts and Girl Scouts of America. It has generated millions upon millions to both groups.
Writing one anthem would be enough for most songwriters, but in 1941, Berlin wrote another one. "White Christmas" would go on to sell over 100 million copies for Bing Crosby. It also became one of America's—and the world's—most beloved Christmas songs of all time. And the best-selling single of all-time.
Indeed, what may be the most remarkable aspect of Berlin's two anthems is this: a Jewish man wrote "White Christmas," and a Russian immigrant wrote "God Bless America."
Berlin's music was a gift to the country that adopted him. It transcended all religions, races, and ethnicities. It transcended time, too.
"Blue Skies" reached the top of the charts when it was written in 1927, and made its way back to the top of the charts in 1978 when Willie Nelson covered it. It peaked at #1 on the Billboard Country charts—proof that Berlin's music transcended musical genres and styles, too.
Bob Dylan covered a Berlin classic on his Grammy nominated 2017 record Triplicate. Written in 1932, "How Deep is The Ocean" never sounded so urgent, so relevant.
In the 1946 musical "Annie Get Your Gun," Annie Oakley lamented falling in love with Frank Butler in the Berlin gem, "I Got Lost in His Arms." The lyrics read like a poem aimed straight at the heart.
I got lost in his arms/ and I had to stay,
It was dark in his arms/ and I lost my way.
From the dark came a voice/ and it seemed to say,
There you go/ there you go.
How I felt as I fell/ I just can't recall,
But his arms held me fast/ and it broke the fall.
And I said to my heart/ as it foolishly kept jumping all around,
I got lost/ but look what I found.
America got lost in Irving Berlin's music—and from the dark, we can still hear his voice, calling us.
Berlin kept to himself and made no public appearances during the last decade of his life, except for an event to mark his 100th birthday at Carnegie Hall in Manhattan. He died one year later of natural causes, at age 101.
In a letter to Alexander Woollcott half a century ago, Jerome Kern, another great composer of popular American music, offered what may be the best and last word on the importance of Irving Berlin's work.
"Irving Berlin has no place in American music," Kern wrote. "He is American music."