It Looks Like Quarantine Has Finally Broken Ina Garten
Barefoot Contessa cookbook author and Food Network star Ina Garten posted a video on her Instagram on Wednesday, sharing a perfect recipe for a pitcher of cosmopolitans. In the clip, Garten notes that "during a crisis, cocktail hour can be almost any hour." Which sounds well and good! But the internet is wondering if the quarantine has finally broken her.
"During these stressful times, it's really important to keep traditions alive. My favorite tradition is the cocktail hour," Garten says at the start of the clip. She recommends making a pitcher's worth, "because you never know who's going to stop by-wait a minute, nobody's stopping by." After shaking the drink, she dumps the mixture into a martini glass that looks like it's the size of her head.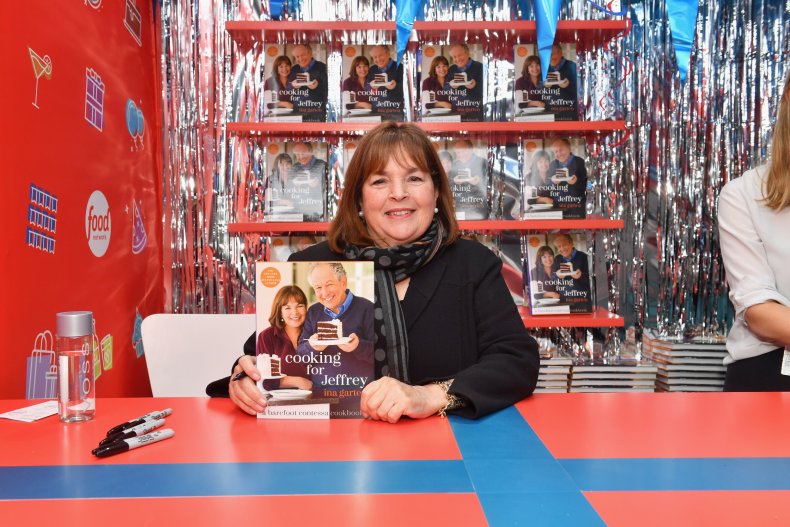 On Twitter, fans expressed their concern that quarantining had finally gotten to Garten, because she posted the video in the morning.
Despite questioning the decision to post the video so early in the dday, one fan did say that she wishes she could sit and watch Sex and the City with Garten, while sipping giant cosmos. "Would honestly take my $1,200 stimulus check (wherever it is) & in lieu of paying rent, would pay to quarantine w/Ina and binge watch SEX AND THE CITY—drinking our vat of Cosmopolitan's while discussing how Aiden was never really our favorite," she tweeted.
A few other fans wrote that Garten is just the hero that we need to help combat our coronavirus-induced boredom.
Some other people wrote that they would take after the cookbook author and make themselves cocktails for breakfast during the pandemic. Some also admired her vibe for not doing her hair or wearing makeup in the video, while drinking on a Wednesday morning.
One fan praised the calming power of Garten's work and said that they enjoy watching her videos and having a drink themselves. Another wrote that the sound of Garten pouring vodka in her pitcher was the most relaxing thing they'd heard in some time.
If you've got a similarly enormous glass on hand and are interested in Garten's recipe, find it below.
Mix the following ingredients:
Two cups of good vodka (It looks like Grey Goose in the video)
One cup of Cointreau or triple sec or orange liqueur
One cup of cranberry juice cocktail
A half cup of freshly squeezed lime juice
Pour the mix into a cocktail shaker half filled with ice
Shake for 30 seconds
Strain into a martini glass (preferably a giant one)
Garten also shared a link to the Barefoot Contessa site's recipe, which features more detailed instructions.