Inauguration 2017: Donald Trump's Day in Photos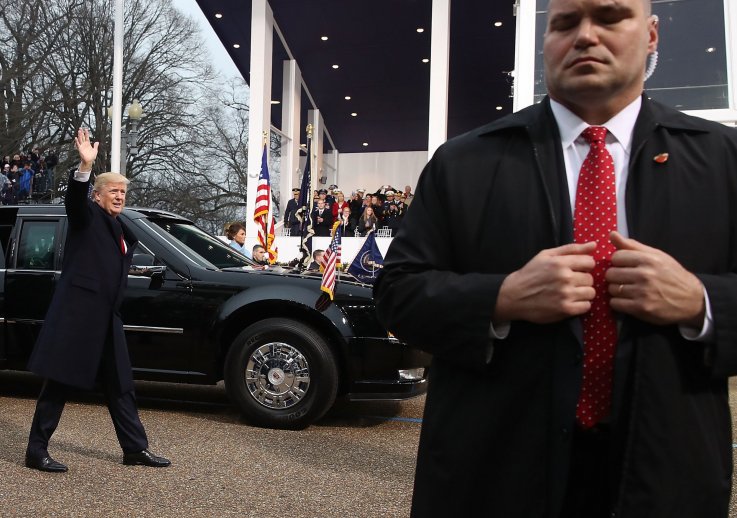 The day is finally here: Donald Trump is being sworn in as the 45th president of the United States on Friday. As the National Mall gradually up with spectators, those protesting Trump's presidency will also be trying to make themselves heard.
On Friday morning, President Barack Obama and first lady Michelle Obama greeted Trump and his wife, Melania Trump, at the White House. Before that, the president-elect attended a church service at the Episcopal St. John's Church near the White House.
After the swearing-in ceremony, Trump will attend the Joint Congressional Inaugural Committee Luncheon with Vice President-elect Mike Pence, followed by a Military Review and the Inaugural Parade, which begins at 3 p.m.
In what may be his final tweet as president, Obama said: "It's been the honor of my life to serve you. You made me a better leader and a better man."
This post will be updated as more information becomes available.