Incarcerated Women, the Fastest-Growing Population Behind Bars, Face Unique Challenges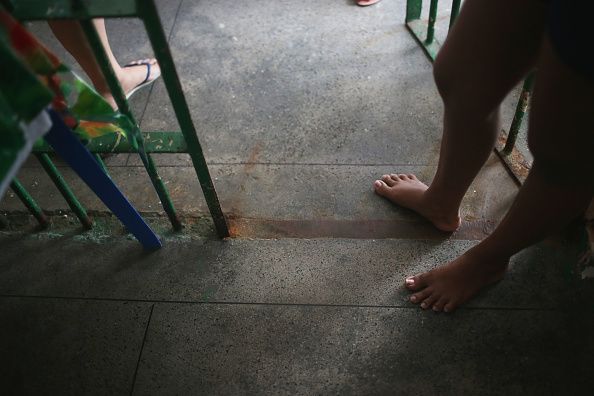 The incarcerated female population is exploding, and the vast majority hasn't even been convicted, according to a new study.
The report by the Prison Policy Initiative and ACLU's Campaign for Smart Justice offers an in-depth analysis of the 219,000 women incarcerated in the U.S., and one finding stands out: Sixty percent of women in jail have not been convicted of a crime and are awaiting trial because they are unable to afford cash bail, the report found.
The staggering numbers suggest a staggering need for reform, the ACLU said.
"Women are the fastest growing population behind bars in the United States," said Udi Ofer, director of the group's Campaign for Smart Justice. "To end the mass incarceration of women we must end a cash bail system, where women are incarcerated for being too poor to afford bail."
The authors indicated that the study had to put together data scattered across incompatible government reports and surveys to come up with even the most basic questions. "Our analysis shows that ending mass incarceration will require crafting policy changes that focus on jails, where nearly half of incarcerated women are held," Kajstura added.
Between 1970 and 2015, incarcerated women became the fastest-growing correctional population in the country, increasing fourteenfold, according to a 2016 study by the Vera Institute of Justice. The number of women behind bars was 8,000 in 1970, but it increased to nearly 110,000 in 2014.
More men are obviously in prison because men commit more crimes, but a 2016 study by the Sentencing Project found that "the rate of growth of female imprisonment has outpaced men by more than 50 percent between 1980 and 2014."
And the rising numbers of females in the incarceration system presents unique challenges. Seventy-five percent of women under control of correctional systems are on probation, the report indicated. But probations contain high fees, which women are the least likely to afford, and childcare duties make it harder for women to meet probation officers, with no additional money to cover babysitters' expenses or fast and reliable transportation, the report said.
These issues make women prone to being incarcerated because "they ran afoul of one of the burdensome obligations of their probation supervision," the study said.
In fact, previous studies show that women who could not make bail had an annual median income of $11,071 prior to incarceration, compared with men who have a median income of $15,598. Among those, black women had a median income of $9,083, or just 20 percent that of a white non-incarcerated man, whose median income stands at $18,283.
Of the 219,000 imprisoned women, 99,000 are confined in state prisons, with 35,300 incarcerated for offenses involving violence, 27,400 for property offenses, 24,700 for drug offenses and 10,100 for public order offenses such as drunk driving or vagrancy.