Income, Life Expectancy Links Stronger in California Since COVID: Study
The links between income and life expectancy grew stronger for California residents following the onset of the coronavirus pandemic, according to a study published this week that was led by researchers at University of California Los Angeles (UCLA).
The connections for Americans as a whole have been assessed in previous studies published before the arrival of COVID-19, which lowered life expectancy estimates throughout the country and around the world. This new study, which focuses on communities throughout California, found that a person's income "became more tightly correlated with life expectancy than it had been previously," according to a Thursday UCLA press release.
In 2019, California had a life expectancy difference of 11.52 years between its lowest- and highest-income areas. That difference jumped to 14.67 years in 2020 and increased again to 15.51 years in 2021, the study said. Researchers said they assessed data from the California Comprehensive Death Files, which the California Department of Public Health oversees, for their report.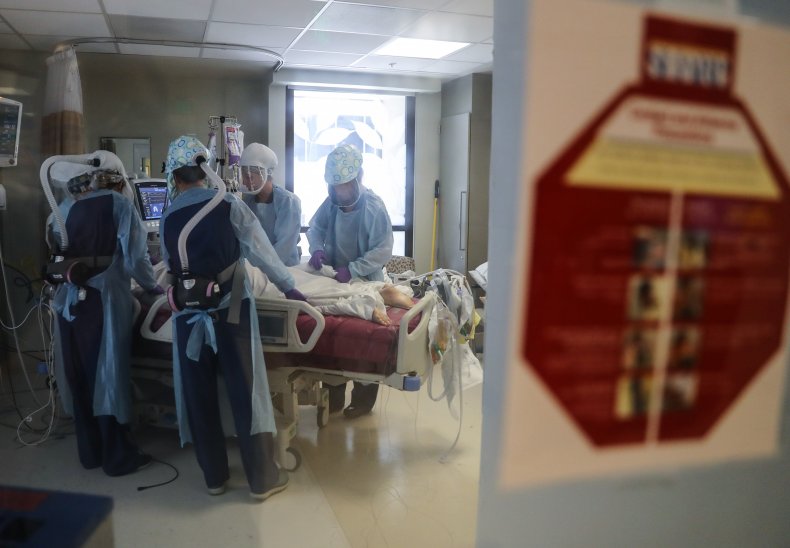 Lead author Hannes Schwandt, an assistant professor in the School of Education and Social Policy at Northwestern University, said in the UCLA press release that researchers "had indications that the pandemic affected economically disadvantaged people more strongly, but we never really had numbers on actual life expectancy loss across the income spectrum."
"I am shocked by how big the differences were and the degree of inequality that they reflected," Schwandt said.
The study also found wide ethnic and racial disparities in life expectancy declines in California, a trend that has been similarly identified at the national level.
Californians in lower-income communities "had larger decreases in life expectancy than people in higher income tracts," the study said. "Within census tracts, these decreases were greater among Hispanic, non-Hispanic Black, and non-Hispanic Asian populations than among non-Hispanic White people," which researchers wrote shows "the added health implications of race and ethnicity even within a given location."
Researchers noted in the study that their report was based on data collected at the census tract level, not on an individual level. A section included in the study about researchers' limitations also noted data regarding income and deaths "may have been incomplete," with mortality rates based on the state's population in 2019.
The largest drop in life expectancy was found among Hispanic Californians, who had a decline from 82.55 years in 2019 to 76.81 years in 2021, a nearly six-year decline. The life expectancy for non-Hispanic Asian people in California dropped by about three years, and the life expectancy for Black Californians declined by 3.85 years. Non-Hispanic white Californians had a drop of about 1.9 years, researchers said.
The life expectancy estimate for California residents overall dropped by about three years to 78.37 years, the study said.
The California Department of Public Health declined to comment on the study but pointed Newsweek to a data brief on the rise in deaths over the last two years in California. The data brief said deaths in the state "increased substantially" during the first year of the pandemic "in large part because of COVID-19" but noted "other causes of death also increased," with differences in race, ethnicity and age documented among those increases.
The overall uptick in deaths "differed substantially by race/ethnicity" in California, the department brief said.
For the country as a whole, the U.S. Centers for Disease Control and Prevention said last summer that life expectancy dropped 1.5 years in 2020 alone. An international study released last fall found COVID-19 led to the largest decline in life expectancy since World War II.