Inconceivable! Twitter Reacts to the News of a Potential 'Princess Bride' Remake
Rumors are swirling about a potential remake of the 1987 fantasy film The Princess Bride — but many famous names on Twitter aren't interested. One might even say they find the idea of a remake inconceivable.
Buried in a Variety article about Norman Lear renewing his production deal with Sony was an announcement from CEO Tony Vinciquerra that he's been approached by "very famous people whose names I won't use" to remake the iconic family film. Twitter's reaction was swift and firm — no thank you.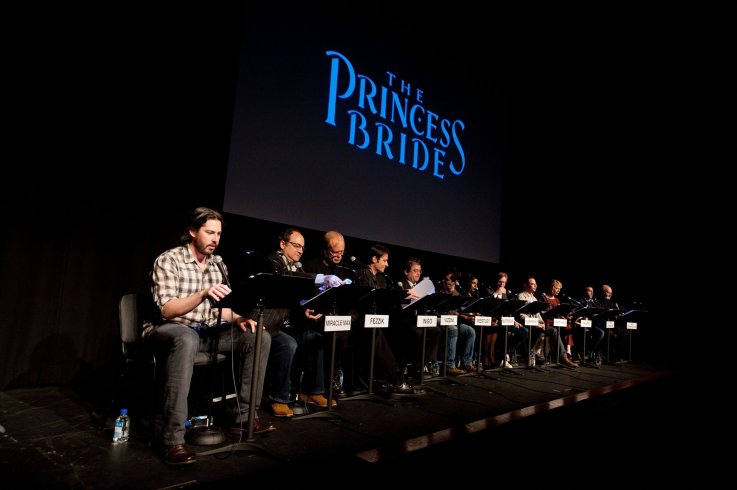 "Oh really? Well, I married the six fingered man, obviously why we have stayed together for 35 years and there is only ONE The Princess Bride and it's William Goldman and @robreiner's. 'Life is pain highness. Anyone who says differently is selling something!'" Jamie Lee Curtis, wife of Sir Christopher Guest, who infamously played Count Rugen in the first production, replied.
Others, such as writers Marc Bernardin and Craig Mazin, responded by pointing out that the notion that Lear solely created the movie erases the contribution of many others, including the author of the original novel writer and screenwriter, the late William Goldman, and the film's director Rob Reiner, as well as the improvisations of the cast.
"A) No. B) Calling it Norman Lear's The Princess Bride is as accurate as Al Ruddy's The Godfather—in that neither of them is creatively responsible for what you know and love. C) No," Bernardin wrote.
"Indeed. No disrespect to Norman Lear, but The Princess Bride will always be the primary work of William Goldman, with additional contributions from Rob Reiner and his cast and crew," Mazin added.
But perhaps the best response came from Republican Senator Ted Cruz:
"NOOOOOOOO!!!!!! Sonny, The Princess Bride is the greatest thing, in the world—except for a nice MLT, mutton, lettuce and tomato sandwich, where the mutton is nice and lean and the tomato is ripe. They're so perky, I love that. DON'T MESS WITH PERFECTION."
Even Dictionary.com weighed in:
The Princess Bride stars Robin Wright, in her debut, as Buttercup, a gorgeous peasant who's plucked from obscurity and a bubbling romance with farm boy Westley (Cary Elwes) — to marry the scheming and murderous Prince Humperdinck (Chris Sarandon).
But Buttercup's journey to the altar is interrupted by encounters with giants, vengeance-seeking swordsmen, laconic pirates, albinos and homicidal super geniuses. The film recently received a 30th anniversary theatrical re-release. Sitcom legend Lear co-produced The Princess Bride with Reiner and Andrew Scheinman.
Inconceivable! Twitter Reacts to the News of a Potential 'Princess Bride' Remake | Culture