While January saw overall migration at the U.S. Mexico border slow for the first time since November, the number of Mexican citizens heading north continues to rise as gang violence and economic insecurity show no signs of letting up. Some are now questioning whether the country is becoming a "failed state."
This past week saw cartel members, reportedly working under the son of El Chapo, effectively hold the city of Caborca, Sonora, hostage in a display of power as an armed convoy made its way through the city streets. One woman told Mexican newspaper El País that authorities "hid" during the incident, powerless to stop cartel forces.
"That is approaching the images that we see of a failed state," Tony Payan, director of the Baker Institute for Public Policy at Rice University, told Newsweek. "And I think it deserves more attention."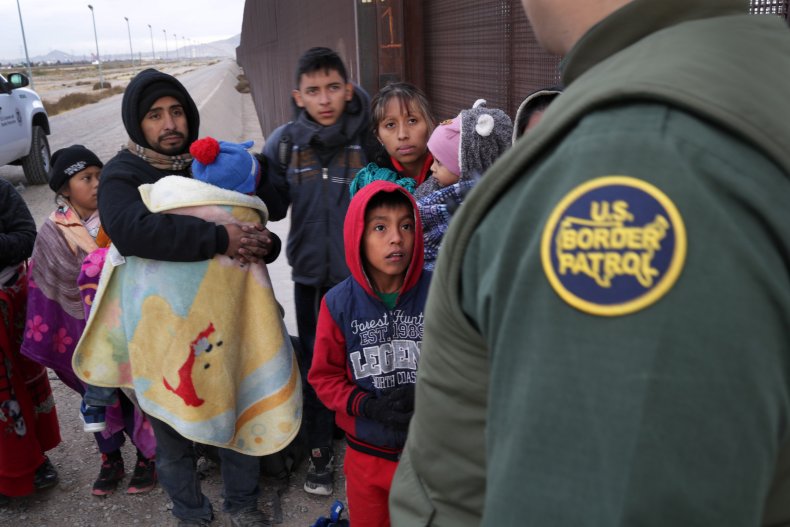 Close to 60,000 Mexican citizens were encountered by U.S. Customs and Border Protection in January, an uptick from the over 51,000 reported by the agency in December. This increase came despite the overall number of confrontations dropping from over 179,000 to nearly 154,000 and despite the fact that all other significant citizenship or demographic group reported decreases.
Mexican President Andrés Manuel López Obrador, who took office in 2018, has advocated for 'hugs not bullets' policy of dealing with the nation's drug cartels. Under this agenda, the county has focused on addressing the country's cartel-related issues through anti-poverty programs rather than militarized enforcement.
Payan told Newsweek this style of governance has allowed the cartels to expand their power by picking up new territory and expanding their criminal enterprises. As disputes over territory and operations have ramped up, so has the violence. And it has gotten to a point where the country's economic operations are now being affected, as the U.S. elected to temporarily stop importing avocados after American food safety officials received a threat.
Amid the violence and the economic downturn brought on by COVID-19, Mexico has seen its economy struggle to gain momentum. Payan notes that some 60 percent of Mexican citizens work in the informal job sector without consistent wages and benefits, carrying out work like selling goods on the streets.
Given the low pay and inconsistency those jobs offer, Payan said people who are pushed out of their home villages due to gang violence, who cannot find work in Mexico's formal sector, may instead choose to seek opportunities in the United States.
"When you have an underperforming economy, it's not like they can move to Monterrey, Guadalajara, or Mexico City. They're going to go to the border," Payan told Newsweek. "Washington ought to really be paying attention to the deterioration of the economy and the rule of law in Mexico."