Increasing Number of Americans Likely to Accept COVID-19 Vaccine Amid Promising News From Moderna, Pfizer
The number of Americans who say they're willing to accept a vaccine for the novel coronavirus has increased over the past month, amid successful results from two vaccine manufacturers, according to a new poll.
The poll, which was conducted by Gallup, found 58 percent of Americans saying they would accept a COVID-19 vaccine if it were approved by the Food and Drug Administration (FDA) and was available at no cost. Forty-two percent of Americans said they would not accept a vaccine for the virus.
In a separate poll conducted from September 14 to September 17, only 50 percent of Americans said they'd accept a vaccine.
Despite an increase in the most recent poll, the percentage of Americans saying they would be inoculated for the virus is down from the summer. In July and August, Gallup found percentages ranging from 66 percent to 61 percent who said they would be vaccinated.
Gallup surveyed 2,985 U.S. adults from October 19 to November 1 and reported a margin of error of plus or minus 3 percentage points.
A poll conducted by Morning Consult from November 12 to November 14 found similar results, with 52 percent of Americans saying they'd get a COVID-19 vaccine if it becomes available to the general public.
The Gallup poll was conducted before recent announcements by Pfizer and Moderna that they had each developed what appear to be highly effective vaccines.
Last week Pfizer, in partnership with German biotechnology company BioNTech, announced the preliminary findings of their vaccine trials, which showed the treatment to be more than 90 percent effective. New York state Senator Brad Hoylman was among the vaccine trial participants, and he described the side effects as "minimal."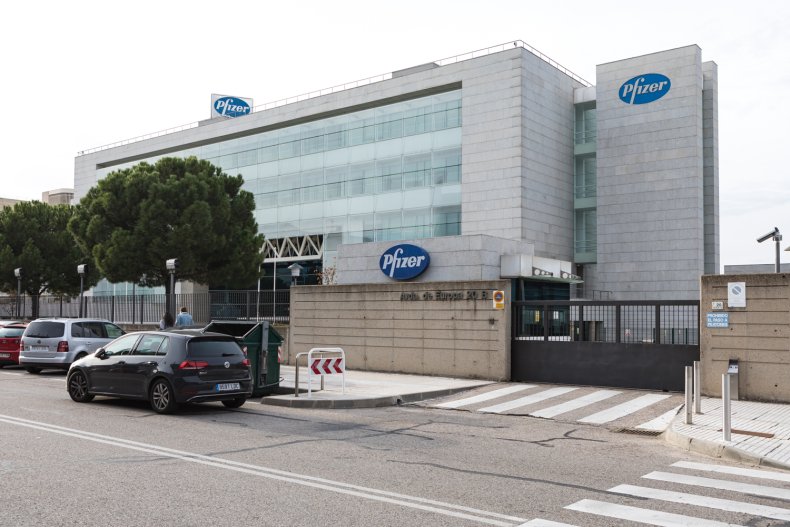 On Monday, Moderna released the early findings of its vaccine trials, which showed it being approximately 94.5 percent effective against the novel coronavirus.
Both companies will have to wait to conduct a final analysis to see if the results hold up and the vaccines can be released to the general population.
Despite the promising news from both vaccine manufacturers, Dr. Anthony Fauci, the nation's leading infectious disease expert, recently said that Americans should not become "complacent" with COVID-19 following the preliminary results.
"Vaccines are important. But the important issue is that we don't want the extraordinary success of these two vaccines to get people to be complacent," Fauci, who serves as the Director of the National Institute of Allergy and Infectious Diseases, said while appearing on CNN's Newsroom on Tuesday. "So one of the things we need to do is to use the success of the vaccines to get people to be motivated to hang in there a bit longer and double down on the public health measures without necessarily shutting down the country."
Newsweek reached out to the FDA and the Department of Health and Human Services for comment but did not receive a response in time for publication.