Incredible Drone Shots: Aerial Photos Reveal Natural and Man-made Patterns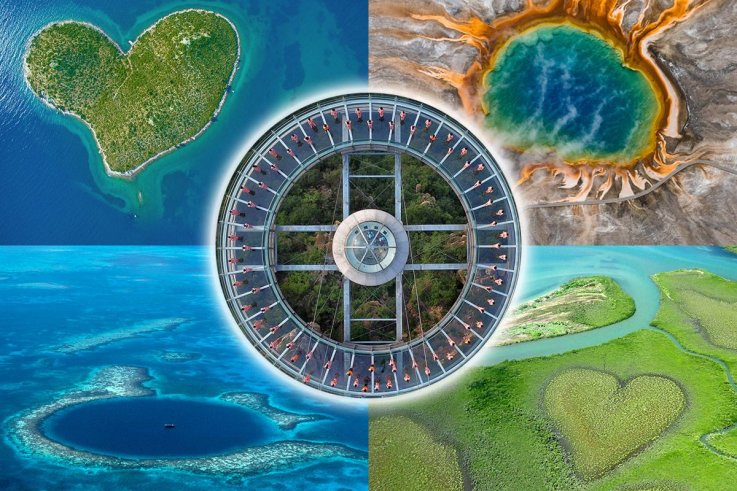 Aerial photography has existed for 150 years, but is now reaching new heights of popularity.
We've come a long way from clunky cameras in hot air balloons. Consumer drones, some of which are available online for as little as $30, have democratized an area of photography that once relied on aircraft access.
The timing of aerial photography's rebirth seems to be prescient. In an age of rapid climate change and environmental degradation, drone photography has become a powerful tool for environmental activists to show the grand scale of the changes the world is undergoing, as well as aiding research in remote areas.
However, the popularity of drones raises questions over the normalization of surveillance, and unmanned aerial vehicles have been known to get some amateurs into trouble when they accidentally violate no-fly zones.
Still, aerial photographs provide a fascinating new perspective, allowing us to zoom out and appreciate the hidden patterns and shapes in the landscape, both natural and man-made.
Once familiar scenes are rendered into surreal patterns and shapes from above. Farmland turns into a colorful patchwork, scored through by scribbles of road and speckled by tiny human figures.
Far from being abstract, other aerial photos can provide us with the full picture of historical events. The devastating scale of the 2010 giant sinkhole in Guatemala City is best appreciated from above, where it becomes a dark mass consuming an otherwise orderly city.
We've collected some of the best examples of recent aerial photography, showing everything from mass yoga sessions to heart-shaped Croatian islands, Hajj pilgrims and Dutch tulip fields. These photos provide a god's-eye view of the world, reminding us of our fragility within its vast landscape.