Endangered Amazon Tribe Cut Off From Civilization Bathes With Tortoises and Eats Armadillos
The uncontacted Awá of the Amazon rainforest were once named Earth's most threatened tribe. Now stunning photos have provided a glimpse into their daily lives in a remote pocket of the Brazilian jungle.
The photographs snapped for the October issue of National Geographic show the Awá bathing with tortoises in the village of Posto Awa, and preparing armadillo meat in the depths of the Maranhão forest.
Also known as the Guajá or Awá-Guajá, the group are the most isolated people in the eastern Amazon. Their population currently stands at around 600, 100 of whom are nomadic. The tribe populates the Arariboia reserve, with a core uncontacted group of 60 to 80 who hunt monkeys with bow and arrows, drink forest water and top up their diets with wild honey and Amazonian babassu nuts.
In 2012, the Survival International advocacy group for tribal people named the Awá the world's most threatened. The photo essay lays bare the tribe's struggle in the face of loggers, drug traffickers and miners.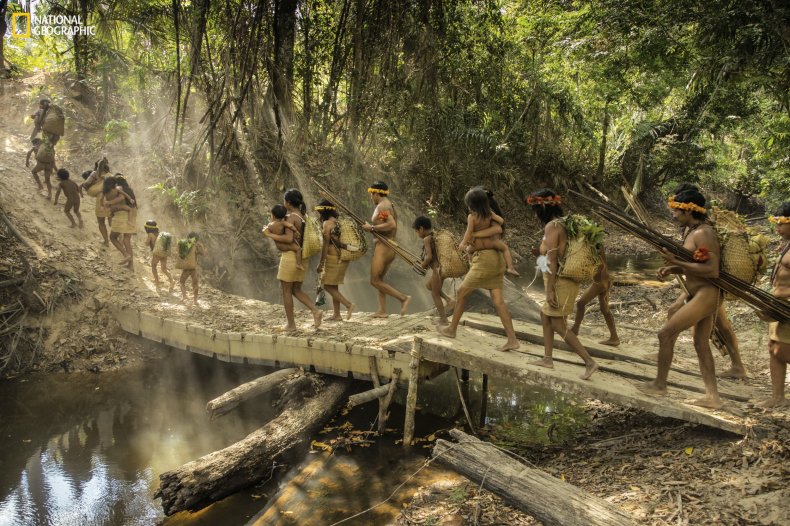 The problem partly dates back to the 1970s and 1980s, when a railroad divided Awá territory in two, disrupting the way of life they had followed for generations.
British photographer Charlie Hamilton James captured the images after spending a month interacting with indigenous groups in the Amazon, including the Awá and the Guajajara, with whom they share the Arariboia reserve.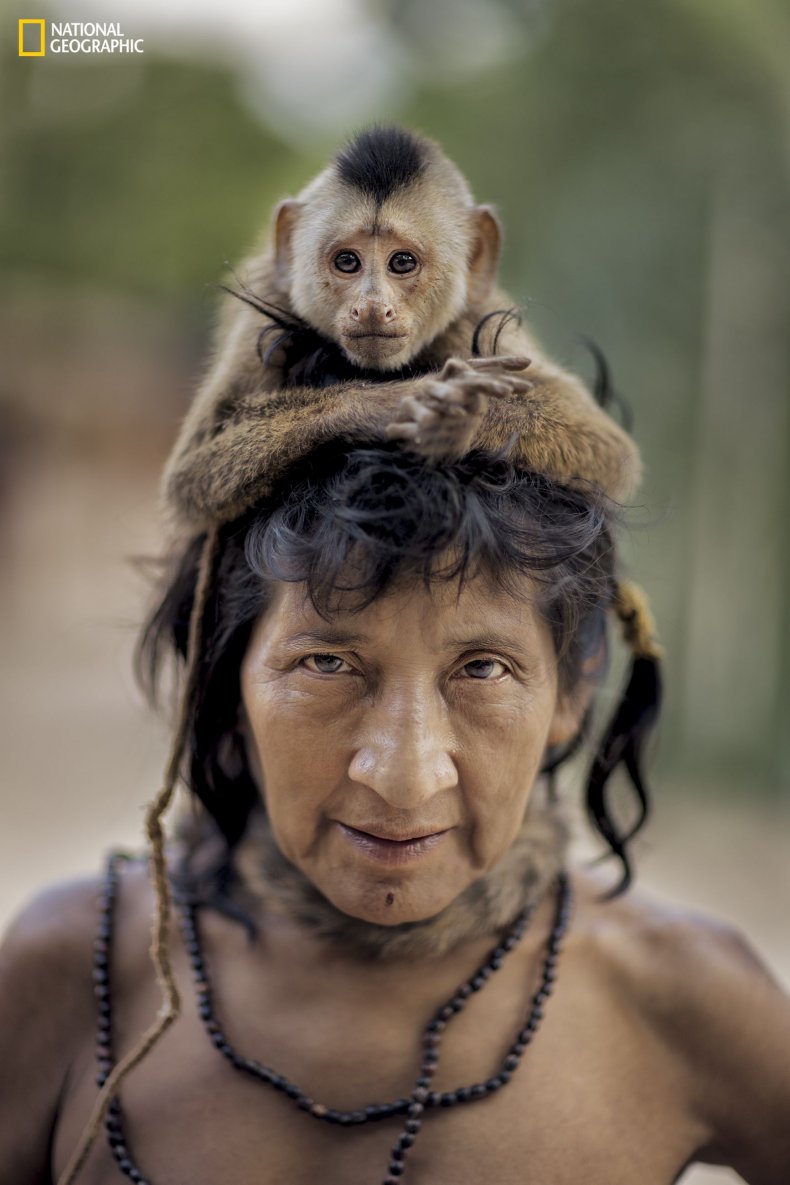 The images were released months after Funai, the Brazilian government's agency tasked with protecting indigenous people, unveiled drone images taken of an Amazonian tribe believed to have had no contact with people outside their own community.
Related: Spider explosion: Giant web covers Greek town with mystery phenomenon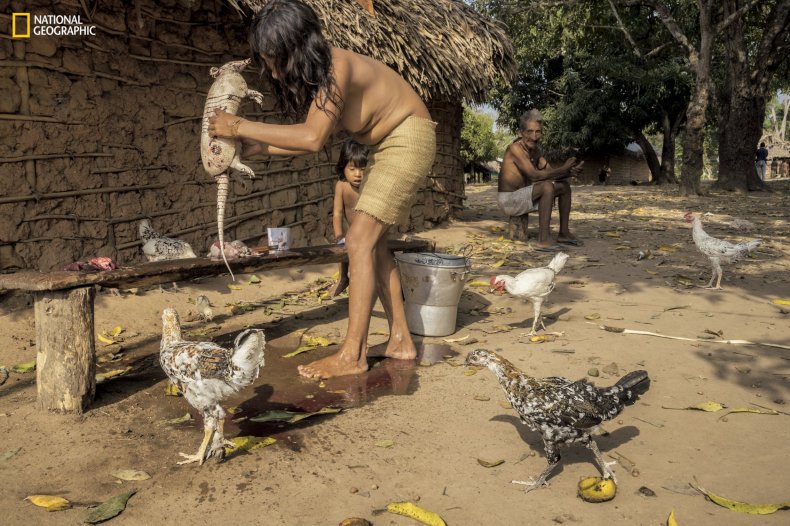 The footage of the tribe in Vale do Javari was shot in 2017, and was the first time the agency was able to capture the group on camera. Funai had been monitoring the settlement for years. In total, Funai has found 107 isolated tribes in Brazil.
The territory of Vale do Javari, in the southwestern part of Amazonas state, is among the biggest indigenous territories in Brazil, taking up 32,990 square miles.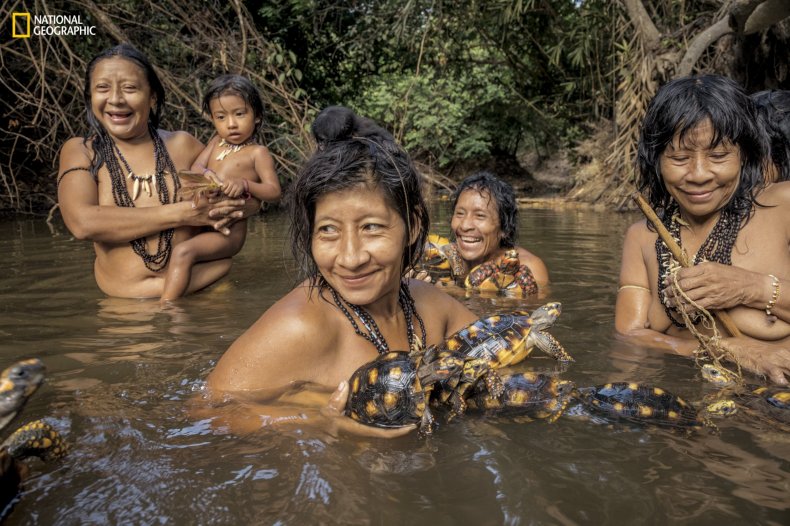 Bruno Pereira, who coordinates Funai's research of isolated Amazonian tribes, commented at the time: "The more we know about isolated communities' way of living, the more equipped we are to protect them."
The populations are aware of the external habitations, but choose to isolate themselves, he said.
"If they wanted contact with the outside world, they would seek out ways to communicate with us," said Pereira.