'Incredible' Mexican Kindergarten Conductor Catches Lin-Manuel Miranda's Eyes (And Ears)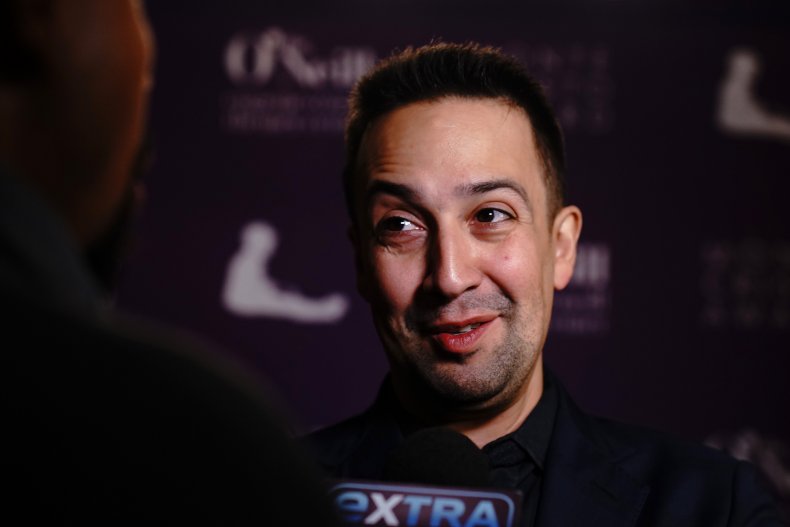 A Kindergarten conductor is getting a standing ovation on social media after a video of her passionate performance went viral. The young Mexican girl was seen leading her class in a song in the video posted Monday by Laura Martínez on Twitter.
Now, the video is being shared on a bigger scale at the hand of Hamilton creator Lin-Manuel Miranda. The Broadway star and Tony award winner shared the video on Tuesday, with great appreciation for the girl's talents. "This conductor is incredible," read Miranda's sweet message.
The girl's identity is currently unknown, and it wasn't immediately clear if she was a budding professional. What is known is that the group was a kindergarten class.
Others have chimed in with great praise for the girl. Some users said they'd be happy to audition for her group if she ever takes up conducting professionally. Others said she has a gift.
Most of the comments, however, bring attention to the girl's bubbly demeanor. It seems all viewers were able to see how much fun she seems to be having as she conducts her peers. Comments applauded her sense of self, ability to have fun and charismatic movements. Others stopped by the comment section to mention the video is adorable.
The conducting girl is not the only child in the video who has been applauded. Another kindergartner has been pointed out as someone with rhythm and a sense of style. A boy on the left side of the video, who is playing the tambourine, has also been praised for what some have called obvious "swag." Like the girl, the boy seemingly has exaggerated movements, and can clearly keep a beat.
All of the musician children in the video, it seems, were able to bring immense joy to viewers. Twitter users who shared and commented on the kid's performance, expressed joy and gratitude for the lighthearted, uplifting break on their Twitter feed.
Miranda is no stranger to children, as he's vocal about his two kids and parenting struggles. The musical master often tweets funny moments and experiences about being a father of two young sons. He has been a musician since he was a child, and even showcases his early piano skills in his profile photo.