India and Pakistan Intensify Himalayan Border Conflict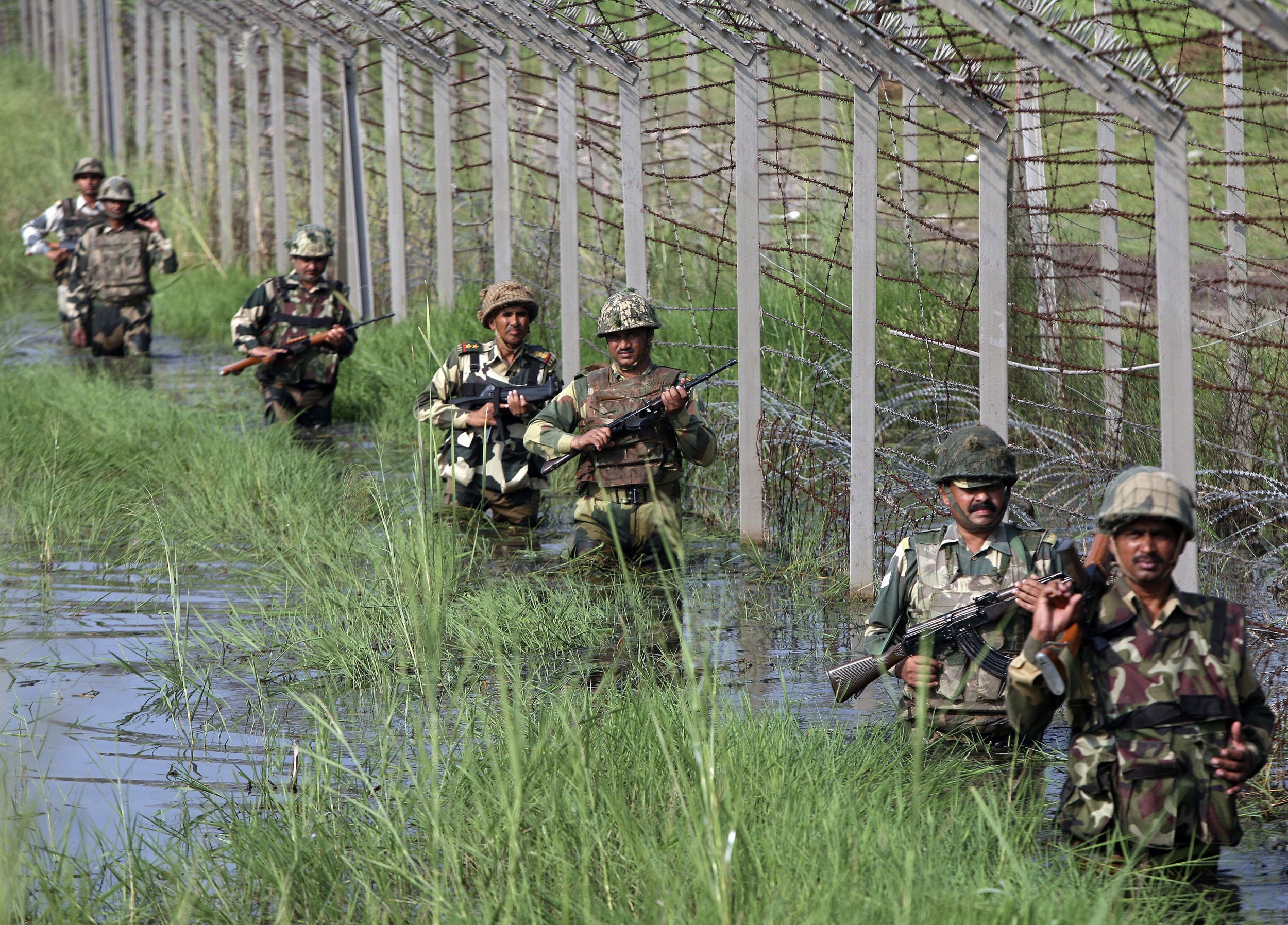 Fighting intensified between India and Pakistan in the disputed Himalayan region of Kashmir on Wednesday, wounding a dozen along a more than 200-km stretch of border.
Pakistan's military fired machine guns and mortars at about 60 Indian army posts, a senior Indian border security force official said, adding that India retaliated.
"Pakistani rangers targeted the entire Jammu border during the night and the firing is still going on," said Indian police official Uttam Chand.
Eight Indian civilians and a member of India's border security force were wounded, Chand said. Three Indian soldiers were also injured, a senior army officer said.
The mostly Muslim Himalayan region of Kashmir is claimed by both India and Pakistan and has been a major focus of tension in South Asia. The nuclear-armed neighbors have fought two wars over the territory and there have been regular clashes along their de facto border, known as the Line of Control.
Thousands of Indians living in Indian-controlled Kashmir have fled their homes as the fighting moves to civilian areas. The shooting, which started more than a week ago, has seen some of the most intense violence between the two nations since they agreed a border truce in 2003.
Indian and Pakistani politicians have accused each other of unprovoked violations of their border truce, as goodwill that had built up after Prime Minister Narendra Modi took office in May evaporates in the face of weeks of sporadic fighting.
"It is very unusual that we are seeing both sides targeting civilian areas and buildings," said S. Chandrasekharan, director of the South Asia Analysis Group in New Delhi. "At the moment neither side seems willing to back down."