India Just Called Pakistan 'Terroristan' At the U.N. General Assembly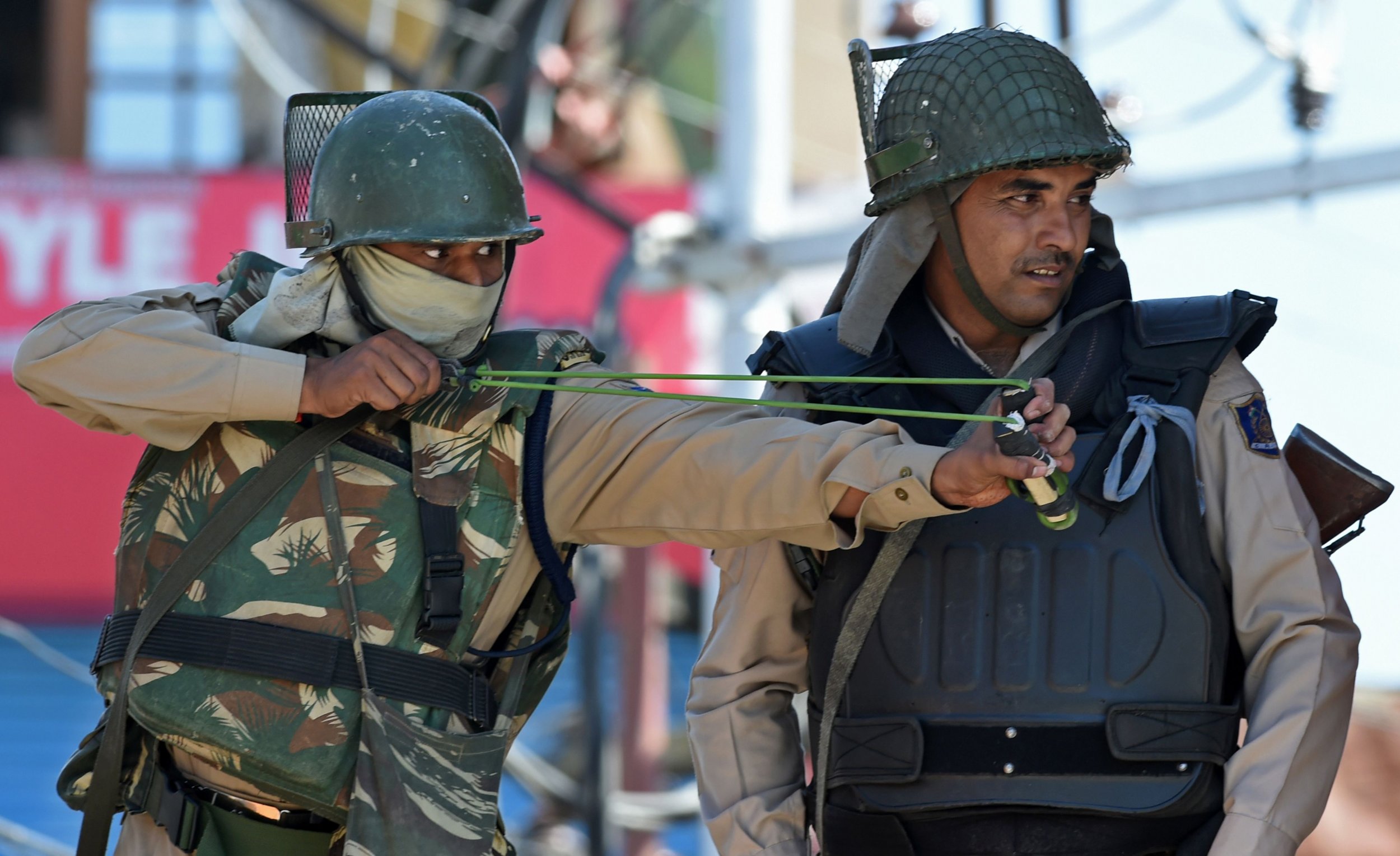 India denounced Pakistan as "the land of pure terror" and branded it "Terroristan" in an explosive speech at the U.N. General Assembly, which comes on the back of deadly clashes in the disputed territory of Kashmir.
The two states regularly clash over the Muslim-majority region of Kashmir, under Indian control since the country's partition in 1947 but which Pakistan also claims as part of its territory.
Pakistan's Prime Minister Shahid Khaqan Abbasi called for a U.N. investigation to "verify the nature and extent of India's human rights violations" in Kashmir and called the issue the "most intense foreign military occupation" of recent times.
In its right of reply, the Indian delegation lashed out at Pakistan for purportedly harboring terrorists, including former Al-Qaeda chief Osama Bin Laden and ex-Taliban leader Mullah Omar.
Read more: The chosen one? Al-Qaeda appears to be grooming its next leader: Osama Bin Laden's son
"In its short history, Pakistan has become a geography synonymous with terror. The quest for a land of pure has actually produced the land of pure terror," said Eenam Gambhir, India's first secretary to the U.N. The prefix Pak means pure in Urdu, the official language of Pakistan.
"Pakistan is now 'Terroristan,' with a flourishing industry producing and exporting global terrorism."
Numerous global terrorist groups, including Al-Qaeda and the Haqqani network, have used Pakistan as a base for carrying out attacks. President Donald Trump recently issued a tough statement on Pakistan, saying that Washington could "no longer be silent about Pakistan's safe havens for terrorist organizations."
Vice-President Mike Pence met with the Pakistani prime minister on the sidelines of the U.N. meeting on Wednesday. Pence said that he had reiterated Trump's belief that "Pakistan has much to gain" from partnering with U.S. efforts in the region.
Pakistan has denied playing host to terrorist groups and in his U.N. speech, Prime Minister Abbasi said that "after 9/11 it was Pakistani efforts that enabled the decimation of Al-Qaeda."
Abbasi also said that Pakistan refused to be a "scapegoat" for the Afghan war. U.S. officials have accused Pakistan's intelligence services of cooperating with militants in Afghanistan.
Pakistan and India have fought three wars since they both gained independence from Britain in 1947, two of them over Kashmir. The region has witnessed an armed revolt against Indian rule since 1989.
Two Indian soldiers were beheaded on the Pakistani side of the Line of Control that divides Kashmir in May. Delhi said that the Pakistani army was responsible but Islamabad denied it.
Three civilians were killed in a grenade attack in Indian-administered Kashmir on Wednesday in a suspected militant attack. India regularly blames Pakistan for militant attacks in the region.