India Arrests ISIS Cell Suspected of Plotting Attacks During Diwali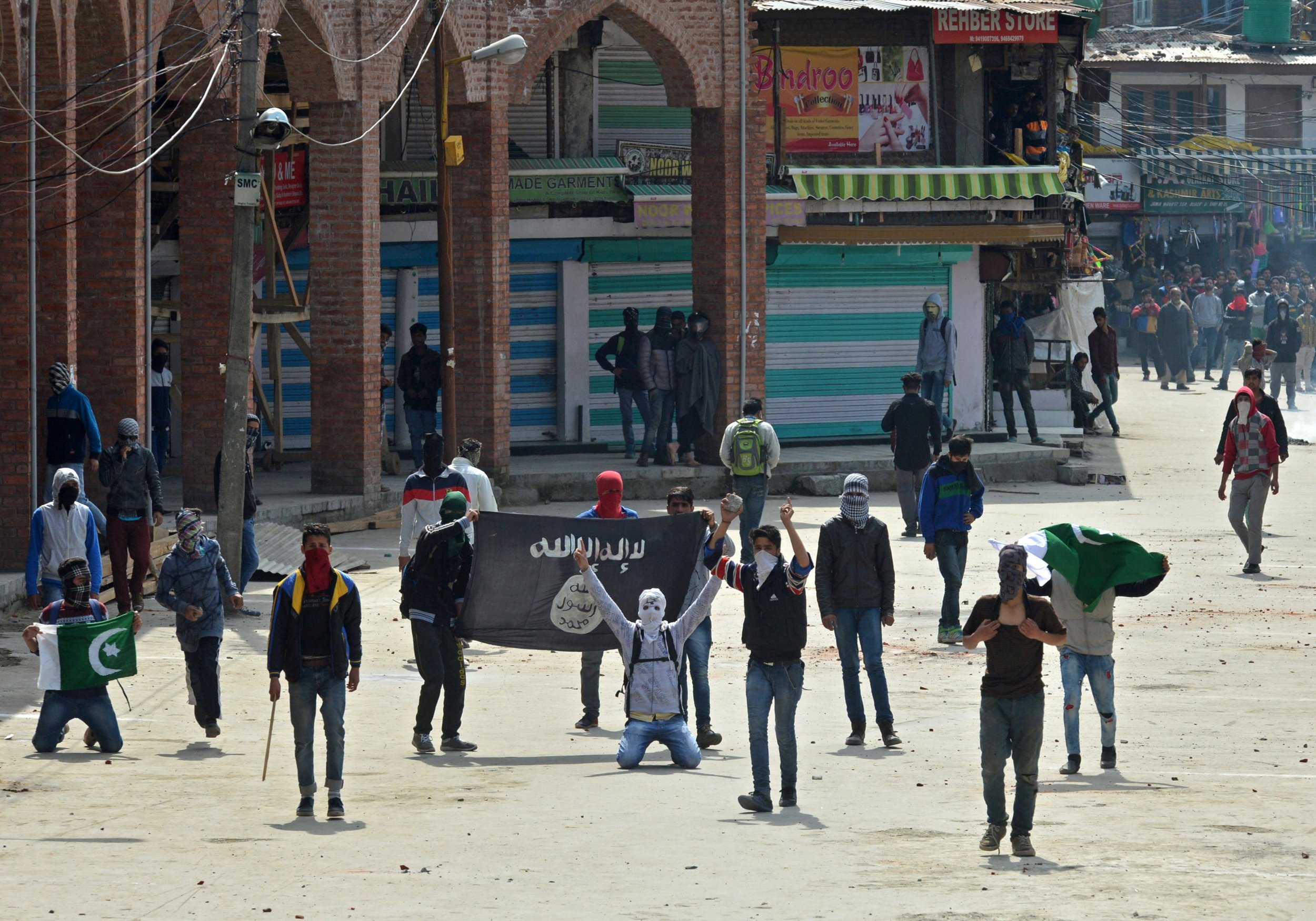 Indian authorities have dismantled what they called Monday a "terror module" inspired by the Islamic State militant group (ISIS) that was planning attacks on notable individuals and public places during the Hindu festival of Diwali.
The country's national counter-extremism agency arrested six men who had gathered at a hilltop shrine in the southern state of Kerala, who it said were preparing explosives and bringing together other materials in order to execute attacks on the occasion known as the Festival of Lights at the end of October.
"During the searches, incriminating material, including electronic devices have been seized from their possession and search of their premises," India's National Investigation Agency said in a statement, Reuters reported.
Both ISIS and Al-Qaeda have struggled to develop significant recruitment in India despite it being the third most-populous Muslim country in the world. In September 2014, Al-Qaeda leader Ayman al-Zawahiri announced the creation of the group's Indian branch and called on Muslims to "raise the flag of jihad" across South Asia. But the branch has had a limited impact in terms of attacks.
Even so Indian authorities have detected several cells linked to ISIS in Kerala and the southern state of Tamil Nadu that had planned attacks on Indian soil and some who had traveled to Syria to fight for radical Islamist groups. ISIS released a propaganda video in May allegedly showing Indian jihadis fighting against Syrian forces in the northern province of Homs.
One of the Indian fighters shown in the video said that ISIS would come to India to liberate its Muslim population, which numbers approximately 160 million people, and attain revenge for perceived crimes committed against Muslims in the western state of Gujarat and Kashmir, the contested region that lies on the border with Pakistan.
Islamist groups have named Indian Prime Minister Narendra Modi as a target of its ire because of his position as chief minister of state in Gujarat in 2002, when anti-Muslim riots broke out and hundreds of Muslims were killed. Radical Islamists believe that he did not do enough to protect Muslims from the bloodshed but he has been cleared of any complicity in the violence.