Bank Security Guard Allegedly Shoots Man in Argument Over Face Mask
Police in India have arrested a bank security guard they say shot a customer who tried to force his way inside the branch without wearing a protective mask, according to reports.
Eyewitnesses at the Bank of Baroda branch in Bareilly, Uttar Pradesh described the altercation between the guard, named by local media as Keshav Prasad Mishra, and the customer, Rajesh Kumar, who is a railway worker.
The Indian Express reported that a dispute arose just before midday Friday when Mishra challenged Kumar about entering the branch without wearing the protective measure against COVID.
Kumar was said to have forced his way in before the guard drew his weapon and shot him in the thighs.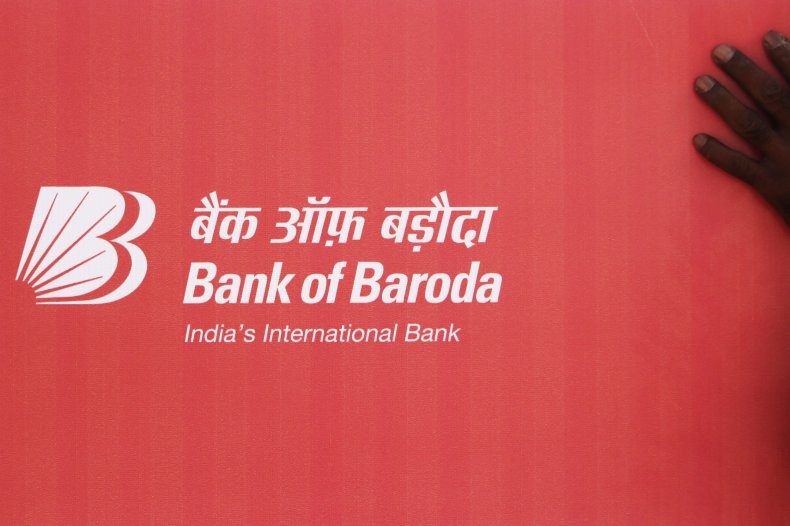 Video footage shows the victim lying in a pool of blood on the branch floor, next to his horrified wife. He was taken to hospital where is out of danger, the Express reported.
Meanwhile, according to Times Now News, the guard said: "The man got the mask and he started abusing me. In the subsequent melee, the loaded gun fired accidentally."
However, the victim's wife Priyanka Rathore reportedly said that after her husband was told he would not be allowed to go into the bank, he did get a mask, but was still refused entry, having been told it was lunchtime. "He pushed him and shot at him," she said according to The Indian Express.
Police have said that the guard has been arrested and will be sent to judicial custody.
Meanwhile, branch manager Geeta Bhusal said police were checking CCTV footage amid an investigation.
"We deeply regret the unfortunate firing incident that took place as a result of a reported altercation between the guard and the victim," the bank said in a statement.
It added that the bank would give support "financial and otherwise" to the "aggrieved family." It was also conducting an internal investigation of its security officials "to ensure that any such random incident also does not happen in future," CNBC TV reported.
"The guard, who was deployed by a private security agency, has been immediately relieved of his duties and has also been arrested by the police," the statement said.
India was devastated by a second wave of Covid infections in April and May but the country is beginning to reopen, although there are concerns that a third wave could hit in the coming months.
The number of average daily cases has dropped significantly from the peaks of 400,000 in May to around 50,000 in recent days, the BBC reported