India Bans Instant Divorce for Men, Claiming It Violates Muslim Women's Rights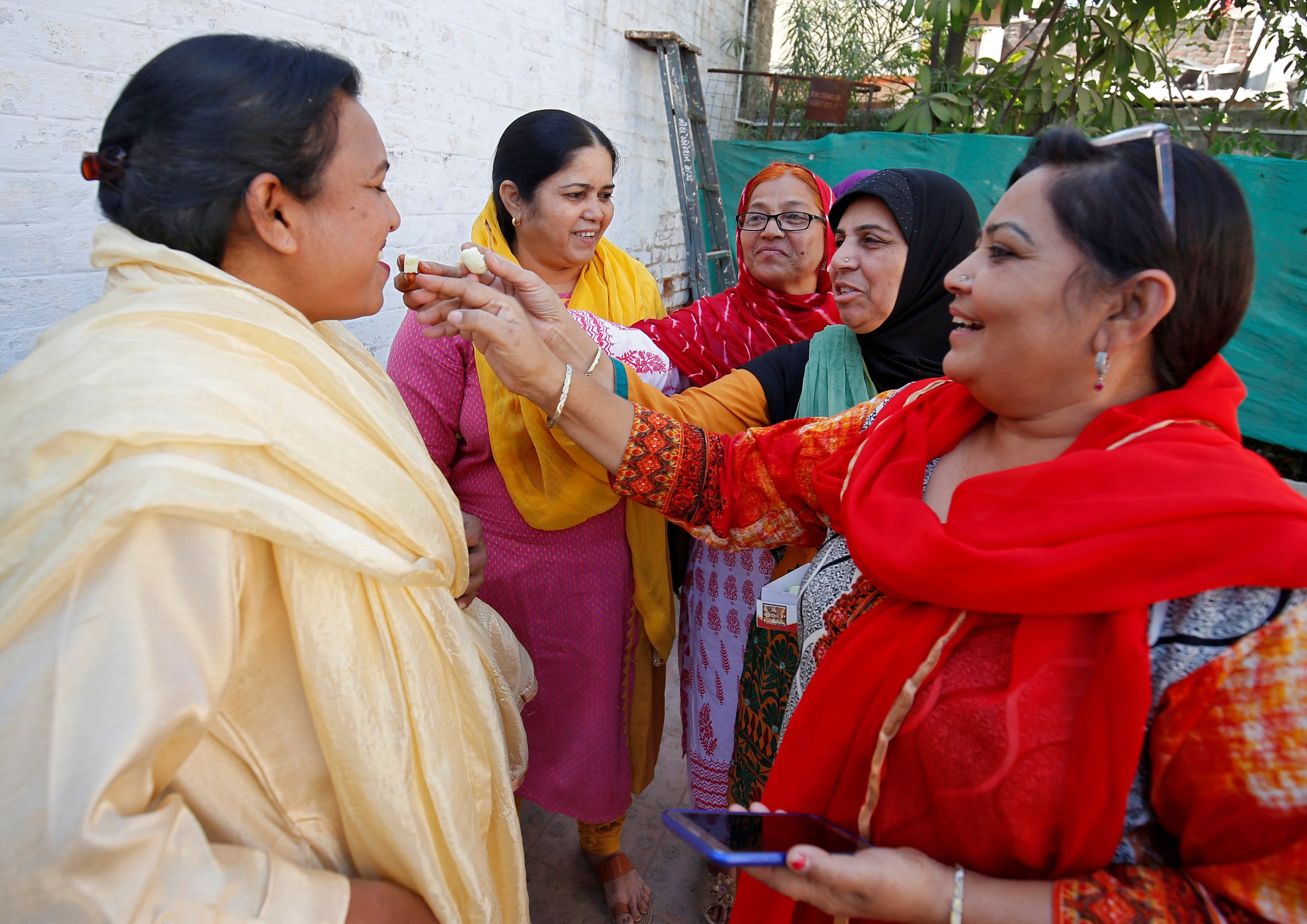 An Islamic practice that allows Muslim men the ability to instantly divorce their wives is facing a ban in India, as the government has determined it violates women's rights.
The practice, known as the triple "talaq," stems from an Arabic term for an utterance than a husband can make and annul his marriage, so long as he makes it three times. In India, where large religious communities have some leeway on laws regarding domestic life, this rule falls under Muslim Personal Law, which could impact on the lives of 170 million Sunni Muslim residents.
A top court in the country issued an ordinance to strike down the practice and this week Prime Minister Narendra Modi's government gave its backing too.
The government needs Parliament's backing to make the ban on the practice permanently binding, having initially failed to do so earlier, the Associated Press reported. Over the course of the next six months, authorities may prosecute suspects allegedly practicing the triple talaq, in compliance with the court's ordinance.
The triple talaq is controversial because there is little formality required and it could be binding even if the word is not repeated consecutively or if it is conveyed by various impersonal means such as text message or social media post.
The move to legally punish the practice earned the backing of India's lower house in December, where Modi has a majority but failed to do the same in the opposition-held upper house. Law Minister Ravi Shankar Prasad appealed for officials to support the court's ruling, noting that nearly 22 countries, including Muslim-majority neighbors Pakistan and Bangladesh, have taken a stance against the practice, calling on the opposition to help outlaw the instant divorce.
The opposition Congress party refused to back the push for criminalizing the practice, taking particular issue with the suggested punishment for offenders—a three-year prison sentence. The party's members have not unanimously ruled out supporting outlawing the triple talaq, but favor a lighter sentence.
The government's decision now effectively comes into force in the form of an executive action, though it has prompted some debate about what, if any, body should be the one to abolish the practice for good. Pundits have questioned if focusing on the relatively uncommon practice is not a political tactic to polarize India's many cultural and religious communities. Some Muslim women's rights activists, however, have praised the government's initiative for granting Muslim women a firmer legal foothold in marriage.
"We welcome this," Zakia Soman, founder of the Mumbai-based women's rights group BMMA or Bharatiya Muslim Mahila Andolan (Indian Muslim Women's Movement) told Al Jazeera. "The Muslim woman is happy today because she wants legal protection. Despite the Supreme Court order, instant triple talaq has been taking place, so we needed this to be criminalized."