India Bans Mastercard From Adding New Customers Due to Data Storage Rules
India's central bank is banning Mastercard from adding new customers next week due to a long-standing battle over local data storage rules in the country.
The Reserve Bank of India (RBI) found the global payments company to be in violation of its local rules, which were unveiled in 2018 and require payment data to be stored on servers exclusively in India. This way, regulators would have "unfettered supervisory access" to transaction details.
Beginning July 22, Mastercard will be indefinitely banned from issuing new debit, credit or prepaid cards to customers in the South Asian market.
"Notwithstanding lapse of considerable time and adequate opportunities being given, the entity has been found to be non-compliant with the directions on Storage of Payment System Data," RBI said in a Wednesday statement.
The new order won't impact existing Mastercard customers in India, where the company is one of the top three card issuers.
"Mastercard shall advise all card-issuing banks and non-banks to conform to these directions," RBI noted.
The bank continued, "We will continue to work with them to provide any additional details required to resolve their concerns."
Mastercard is authorized under the country's Payment and Settlement Systems (PSS) Act.
In a statement shared with Newsweek, the card payment giant said it was disappointed with the RBI's decision but that it would continue to work to fulfill its regulatory obligations in the markets Mastercard works in.
"Since the issuance of the 2018 directive requiring on-soil storage of domestic payment transaction data, we have worked closely with the RBI to ensure that we comply with the requirements," a Mastercard spokesperson said.
"While we are disappointed with the stance taken by the RBI today [July 14], we will continue to work with them and provide any additional details needed to resolve their concerns."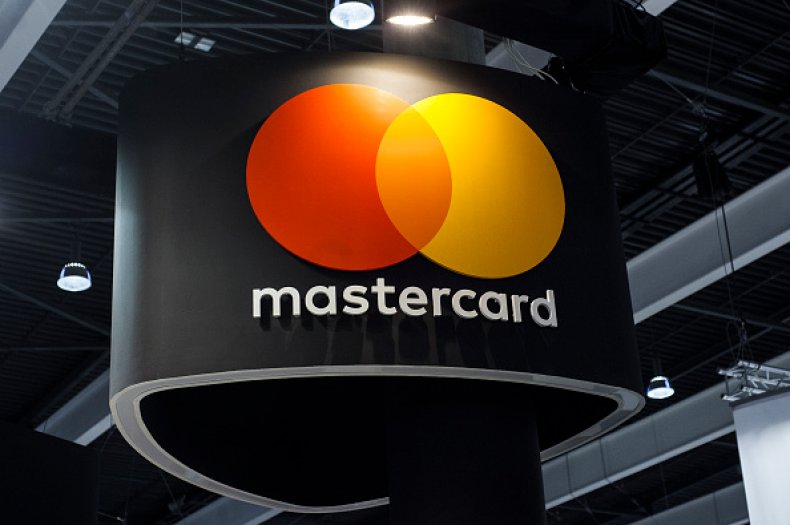 This is not the first time the central bank has penalized firms for non-compliance with their data storage rules, which initially mandated compliance by the end of 2018.
Earlier this year, RBI also restricted American Express and Diners Club International, owned by Discover Financial Services, from adding new customers for violating the same rules. The order against the first two major payment system operators went into effect on May 1.
Global firms like Mastercard, American Express and Visa have lobbied against data localization, citing increased infrastructure costs. In 2018, Mastercard told the U.S. government to call on New Delhi to reconsider its protectionist policies which the company argued hurt foreign payment companies.
Despite these efforts, RBI has not relented.
Wednesday's announcement dealt the latest blow to international payment giants as India's domestic payments networks provide increased competition in the market.
India's United Payments Interface (UPI) transactions offer customers cardless and cashless payment options through phone numbers and QR codes, while Rupay has been promoted by Prime Minister Narendra Modi.
"I'm happy to know that there have been 11,000 successful Rupay transactions in Bhutan already. Had COVID not happened, this number would have been much higher. We are launching the Phase II of the RuPay Card scheme," Modi said during the card network's expansion into Bhutan last year.
A record 2.8 billion UPI transactions worth roughly 5.5 trillion rupees, or $73.8 billion, also took place last June.
Updated 07/15/2021, 9 a.m. ET: This story has been updated with comment from Mastercard.