Bus Crash: Overcrowded Vehicle Plunges into Gorge After Losing Control, Dozens Reported Dead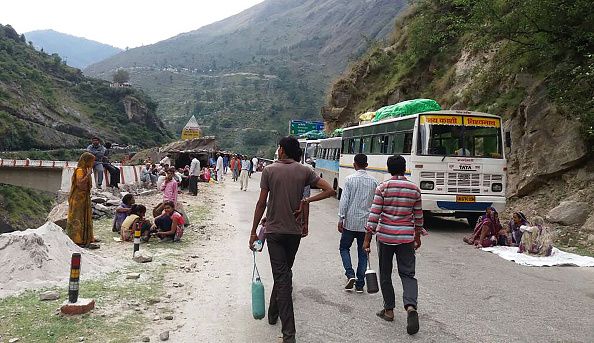 More than 40 people were killed Sunday when a bus crashed into a gorge in the mountainous Uttarakhand state in Northern India.
"The bus lost control and swerved off the road into a deep valley," Deepesh Chandra Kala, a disaster management official, told AFP news agency. "It broke into two pieces on impact and it is now in a small river at the bottom of the valley."
Surendra Agrawal, an official at the Chief Minister's Office in Uttarakhand, told Al Jazeera over 50 people were on the bus at the time it crashed and that officials are investigating whether the accident was human error or a problem with the bus.
"A probe will determine the reason of the accident," he said. "It could be human error, or a technical snag."
Jagat Ram Joshi, a police officer who is part of the investigation into the crash, told Sky News the 28-seater bus was carrying roughly double the amount of passengers the vehicle could safely hold.
"People were packed like sardines," he said.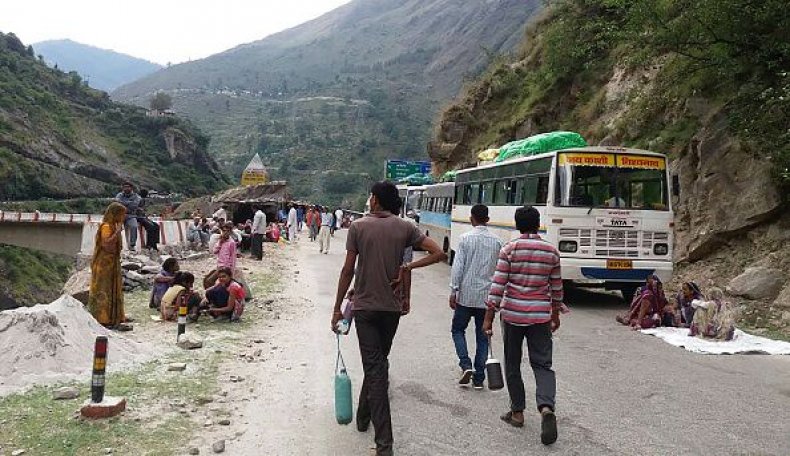 Prime Minister Narendra Modi reacted to the incident on Twitter with a statement that said: "Extremely saddened by the bus accident in Pauri Garhwal, Uttarakhand. My deepest condolences to the bereaved families. I pray that those injured recover at the earliest," he said. "Rescue operations are underway and authorities are providing all possible assistance at the accident site."
Bus crashes remain a problem in the Northern region of India. In April, 27 children were killed when a school bus drove off a mountainside in Nurpur. Days later, 21 people were killed when a bus carrying a marriage party drove off a bridge in Madahya Pradesh. India holds one of the world's highest vehicle fatality rates, according to the World Health Organization.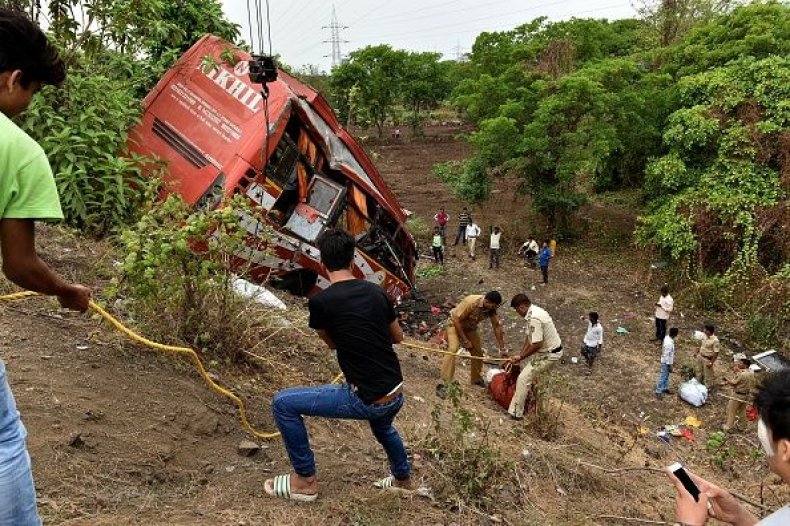 "It's a combination of factors," Harman Singh, a member of Arrive Safe, a travel safety advocacy group, told Al Jazeera of India's high traffic fatalities. "Roads are not in good condition, drivers are not trained, vehicles are not road worthy," he said.
"New set of rules are no good unless we think of ways to ensure implementation. It was, still is and would probably remain one of the biggest challenges," he said.