India Clashes With China After Returning Order of Half a Million 'Faulty' Coronavirus Antibody Test Kits
Health experts in India have advised against further use of coronavirus testing kits procured from Chinese companies, disclosing its intentions to return all previously acquired tests to suppliers in an announcement released on Monday.
The statement, issued by Indian Council of Medical Research (ICMR) Director General Dr. G. S. Toteja, cited reports of performance issues from various states and corroborated their claims with conclusions drawn from the council's own evaluations.
"The results have shown wide variation in their sensitivity, despite early promise of good performance for surveillance purposes," ICMR said of the antibody assessments, which aim to identify individuals who have contracted the novel coronavirus by detecting the presence of certain antibodies in blood. Earlier this month, India received roughly 500,000 testing kits from two biotechnology companies based in China, Guangzhou Wondfo Biotech and Zhuhai Livzon Diagnostics.
A spokesperson for the Chinese Embassy in India, Ji Rong, responded to ICMR's announcement on Tuesday, calling its analysis of the testing kits "unfair and irresponsible." His statement also noted that both products met quality standards established by China's governing medical board as well as India's national virology institute.
"We are deeply concerned with the evaluation results and the decision made by [the] Indian Council of Medical Research," the spokesperson said. "It is unfair and irresponsible for certain individuals to label Chinese products as 'faulty' and look at issues with preemptive prejudice. Regarding the current issue [that] occurred, we hope the Indian side could respect China's goodwill and sincerity, strengthen communication with [the] relevant Chinese companies based on facts, and resolve it reasonably and properly."
The Embassy pointed out that antibody tests, in general, should not be regarded as replacements for diagnostic assessments, and said ICMR had acknowledged its limitations in that regard. In a notice shared to its website April 17, Zhuhai Livzon Diagnostics explained the antibody test's purpose directly, saying:
"It is only used as supplementary detection index for suspected cases with negative results... It cannot be used as the basis for diagnosis and ruling out of COVID-19, and is not suitable for screening in [the] general population."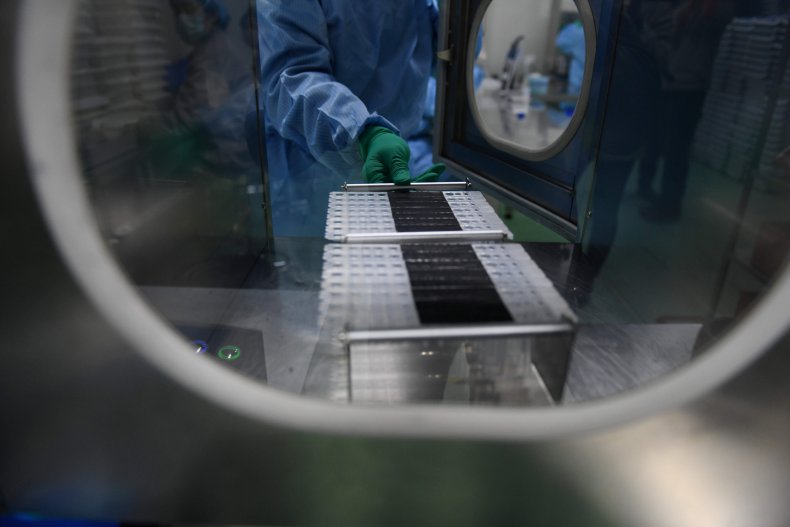 In his Tuesday comments, India's Chinese Embassy spokesperson also suggested that improper handling of test kits could lead to incorrect results.
"There are strict requirements for the storage, transportation and use of COVID-19 antibody rapid test kits," he continued. "Any operation which is not carried out by professionals in accordance with the product specifications will lead to the testing accuracy variations."
Several nations have questioned the effectiveness of coronavirus antibody tests and other medical equipment obtained from Chinese companies, including Turkey, Spain, the Netherlands, the Czech Republic and the United Kingdom.