India Restricts TV Condom Commercials Because They're 'Indecent' and 'Inappropriate' for Children to View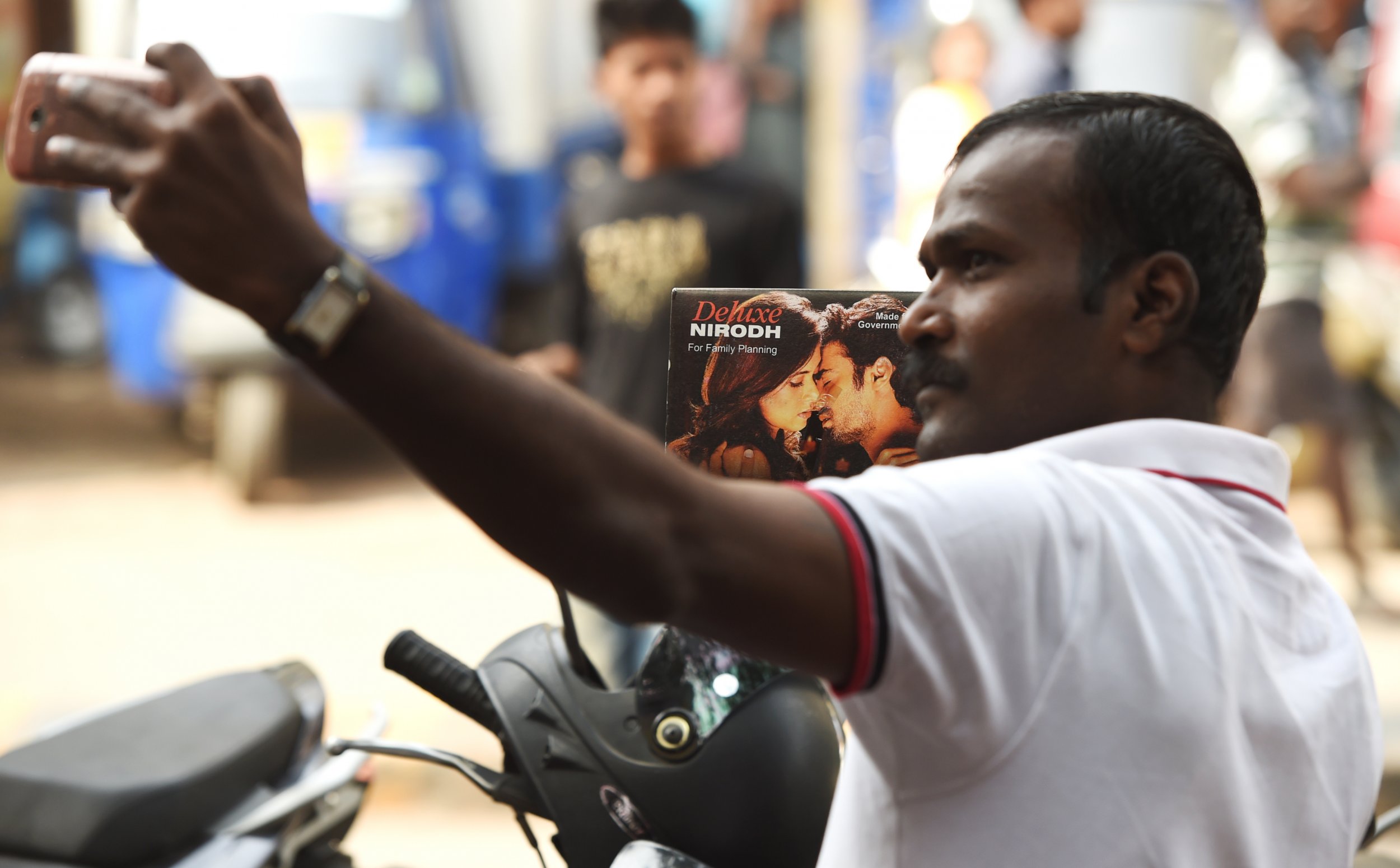 The India Information and Broadcasting Ministry has banned condom commercials from airing during day and evening television hours, claiming that the advertisements endanger the safety of children.
"All TV channels are hereby advised not to telecast the advertisements of condoms which are for a particular age group and could be indecent/inappropriate for viewing by children" said a statement issued by the Information and Broadcasting Ministry on Monday, according to The Indian Express.
The order bans condom advertisements from the hours of 6 a.m. to 10 p.m., though most kids in India go to school at 7:30 a.m. and remain there for a good portion of the 16-hour stretch.
The country's Cable Television Network Rules of 1994 prohibit any commercial that "endangers the safety of children or create in them any interest in unhealthy practices or shows them begging or in an undignified or indecent manner."
The 1994 code cited to impose the order also bans ads with "indecent, vulgar, suggestive, repulsive or offensive themes or treatment."
The ministry says the order comes a few months after it received consumer complaints from the Advertising Standards Council of India about "indecent" contraceptive ads.
India is one of the fastest growing countries in the world with a population of about 1.32 billion, but less than 6 percent of the population uses condoms. The World Bank reported that India's population had an annual increase of 1.2 percent in 2016. As a parallel to the increase, condom use has declined 52 percent within the past eight years, according to a November 2017 report.
K. Srinath Reddy, president of the Public Health Foundation of India, told Deutsche Welles in November that the alarmingly low percentage of condom users was worrying, and advised more public awareness campaigns for such contraceptives. Still, female sterilization is a popular method of contraception in India, and about 30 percent of couples opted for the method in 2015.
A Tuesday Reuters report revealed that about 15.6 million abortions are performed on women each year in India. More than 80 percent of these abortions are performed at home by taking mifepristone or misoprostol pills like the American brand-name drug Plan-B One Step.
The ban on almost 900 channels is "poised to undo decades of progress on sexual and reproductive health," Poonam Muttreja, executive director of the Population Foundation of India, told The Guardian.