A dengue outbreak has killed at least 21 people in India's southern state of Kerala in the past three weeks, a government official said, adding that there was a shortage of medicines and health workers to tackle the crisis in the tourist hotspot.
The mosquito-borne dengue virus, which causes flu-like symptoms and can develop into the deadly hemorrhagic dengue fever, has infected more than 11,000 people in Kerala since May, forcing the state to buy new hospital beds and cancel medical staff leave.
"We are staring at a massive health crisis," Kerala's director of health services, R.L. Sarita, told Reuters on Tuesday. "There's a shortage of medicines and health professionals to tackle the situation."
Dengue cases - found in the world's tropical and subtropical regions - have increased 30-fold over the past 50 years, according to the World Health Organisation. Up to 100 million infections occur annually in more than 100 endemic countries.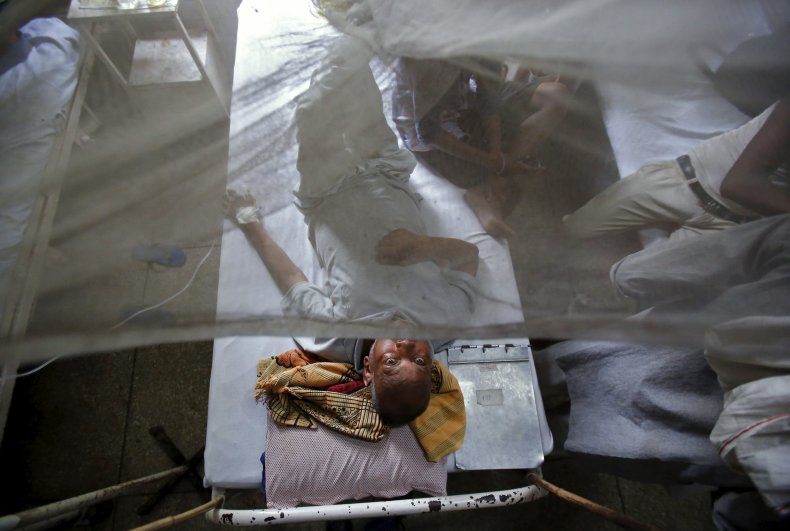 Sarita said more than 40,000 people were suffering from high fever in the state and that the government was planning to set up emergency medical camps in schools and temples.
With its sweeping coastline, riverboats and tea plantations, Kerala has become a leading tourist destination in India, promoting itself as 'God's Own Country'.
But experts say stagnant water left behind after torrential rains was contributing to the spread of dengue. Authorities said they were trying to prevent breeding of mosquitoes by insecticide fogging, a common sight in Indian cities including New Delhi notorious for open garbage dumps.
"Patients are lying in (hospital) corridors and availing treatment. The situation looks really bad," said a health professional at a hospital in Thiruvananthapuram, the capital of Kerala.