Education in India: Prime Minister Modi Is Writing a Book About Exam Tips for Students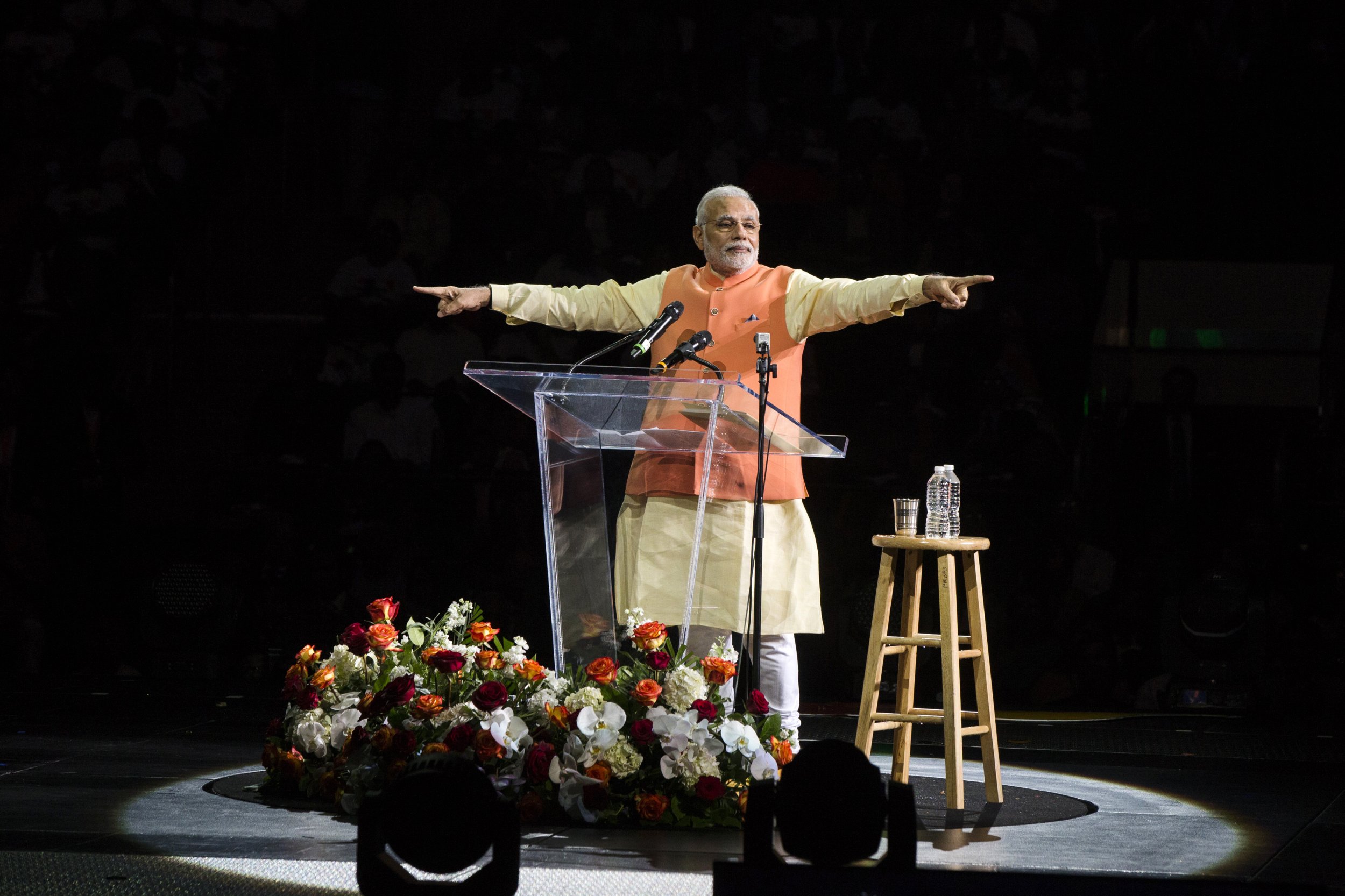 Feeling nervous about finals? Soon, you'll be able to seek advice from India's prime minister.
Narendra Modi and Penguin Random House India announced Monday that the leader is writing a book for students about how to beat exam stress, according to the Press Trust of India. The book, which is scheduled to come out this year and be available in a variety of languages, will not only tell students how to effectively prepare for tests but also how to handle the anxiety that accompanies them.
Related: Presents for the president: Modi's Lincoln-themed gift tells Trump to believe in people's 'basic goodness'
It'll come complete with inspirational anecdotes from the prime minister.
"In a rare and unique initiative, Prime Minister Narendra Modi has decided to directly address the state of the students through this book," publisher Milee Ashwarya said in a statement. "We are proud to be a part of this special journey to help him reach out to millions of students in India and across the world."
Modi pitched the book himself after seeing the success of Mann Ki Baat, a monthly radio show the prime minister has been hosting since 2014. Earlier this year, Modi did an exam-themed episode of Mann Ki Baat that became so popular he turned it into an e-book, The Times of India reported. In it, one of the leader's main tips was to smile more.
"I will tell all students to smile more and score more. Remain happy and stress free to score more marks in the exams," Modi said at the time. "The exams that you'll give are a test of this year, not of a lifetime.… They are not a benchmark of your success in life. Knowledge is what matters."
Testing in India is no joke, and as a result it's received international attention in recent years. Students typically take board exams at the end of 10th grade and 12th grade as well as entrance exams in order to gain access to specialized college courses and research positions. Because India has so many people, the stakes are high.
In 2015, photos of parents climbing the walls of school buildings to help their children cheat in the state of Bihar went viral. The scandal sparked a crackdown, and about 300 people were arrested for attempting to pass kids papers with test answers on them. About 700 students were expelled.
The next year, more than 70,000 law enforcement officers were sent to monitor the exams in Bihar. Still, in Karnataka, officials suddenly canceled a chemistry test for roughly 170,000 students after learning the questions had leaked and been sold for as low as $15 on Whatsapp, according to The Guardian.
It's unclear whether Modi's self-help book can curb the cheating. Either way, he's doling out a healthy dose of grandfatherly I'm-not-mad-I'm-just-disappointed shame.
"People have told you often, but I am saying it again—do not cheat. Even if no one caught you, you know that you have cheated in exams," he said in January.