India Government Tells Citizens to Use Homeopathy to Treat China Coronavirus
India's government has promoted pseudoscientific homeopathic practices in its effort to prevent the spread of the mysterious new coronavirus, which has killed over 100 people.
A total of 132 people have died since workers at a now-shut wholesale food market in the central Chinese city of Wuhan, Hubei province, started falling ill late last year. India is not currently among the over a dozen countries dealing with cases of the virus, dubbed 2019-nCoVA, which includes the U.S., Canada, Japan, Australia, and South Korea as this infographic from Statista shows.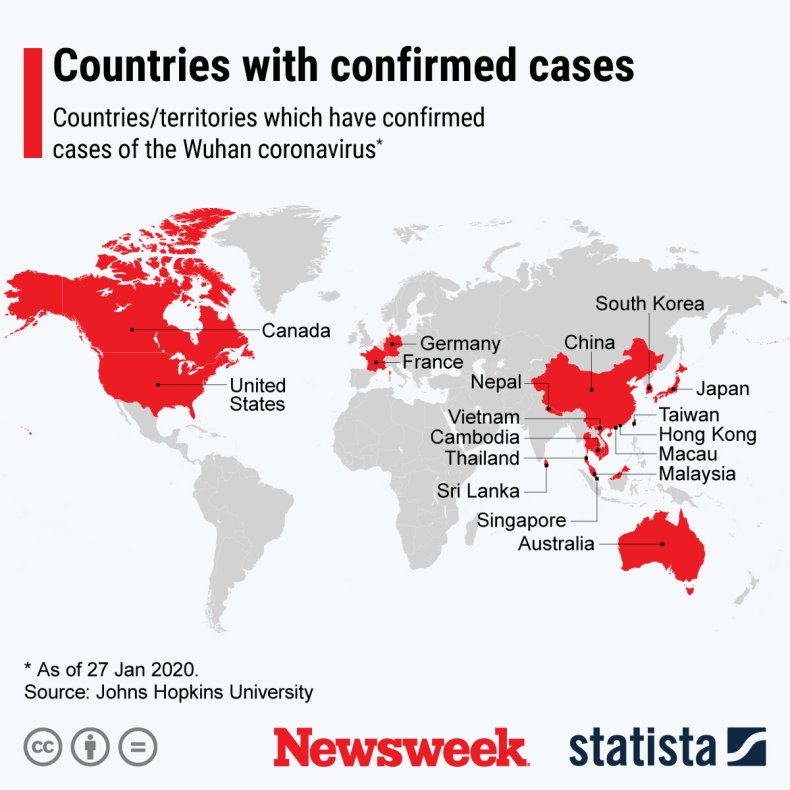 On Wednesday, the Indian government's Press Information Bureau released a statement recommending members of the public use ancient Hindu and ancient Greek homeopathic practices to prevent and treat the new coronavirus.
That is despite the fact that, by its nature, the novel virus is little-understood, and the World Health Organization (WHO) has only advised the public to stick to basic measures they would usually take to avoid catching any acute respiratory infection. That includes avoiding close contact with people suffering from such conditions, washing hands often— particularly after coming into contact with sick people or their environment—and staying away from farm or wild animals.
Those who are sick should also maintain a distance from others, cover coughs and sneezes with disposable tissues or clothing, and wash their hands, according to the WHO.
The Indian government gave similar hygiene recommendations, but also told people to take unproven approaches such as consuming herbal drinks based on ancient Hindu Ayurveda,and the ancient Greek system of Unani, which is also used in countries including Iran and Pakistan. They also endorse rubbing alternative medicines on the chest, scalp and nostrils, and squirting sesame oil into the nose each morning.
Both pseudo-medical practices take a holistic approach to physical and mental health, and are aimed at creating and maintaining a "balance" in the body. Ayurveda treatments include plants, animals, minerals and metals, which the U.S. Food and Drug Administration warns can make some products potentially harmful. The WHO has issued similar warnings on the potential harms of Unani medicine.
Newsweek has contacted the Indian government's Press Information Bureau for comment.
The 2019-nCoVA is a new member of the large family of illnesses known as coronaviruses, which includes a range of conditions from the common cold to Severe Acute Respiratory Syndrome (SARS) and Middle-East Respiratory Syndrome (MERS). As such, scientists are still learning about its characteristics and how to treat it.
Peter Horby, professor of emerging infectious diseases and global health at the Centre of Tropical Medicine and Global Health at the U.K.'s University of Oxford, told The Telegraph the virus is understood to have the hallmarks of "classic viral pneumonia."
"There are currently no antivirals for this, so care is just supportive, supporting the lungs and other organs until patients recover," he said.
On Wednesday, scientists in Australia announced they were the first outside of China to grow a copy of the new coronavirus, which they hope will boost efforts to tackle it.
Julian Druce of the Royal Melbourne Hospital and head of the Virus Identification Laboratory at the Doherty Institute said in a statement: "Chinese officials released the genome sequence of this novel coronavirus, which is helpful for diagnosis, however, having the real virus means we now have the ability to actually validate and verify all test methods, and compare their sensitivities and specificities—it will be a game-changer for diagnosis."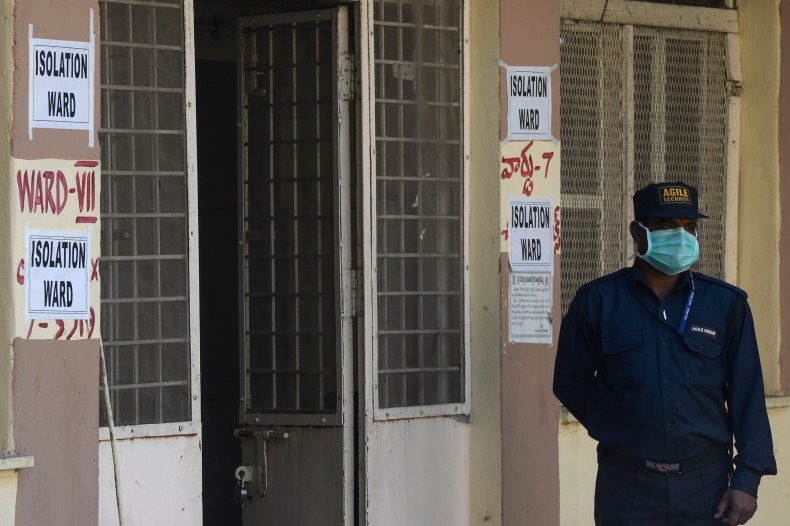 This article was updated to include an infographic.