Controversial Spiritual Guru Gets Life Sentence for Murder of Journalist Who Exposed Sex Abuse in His Sect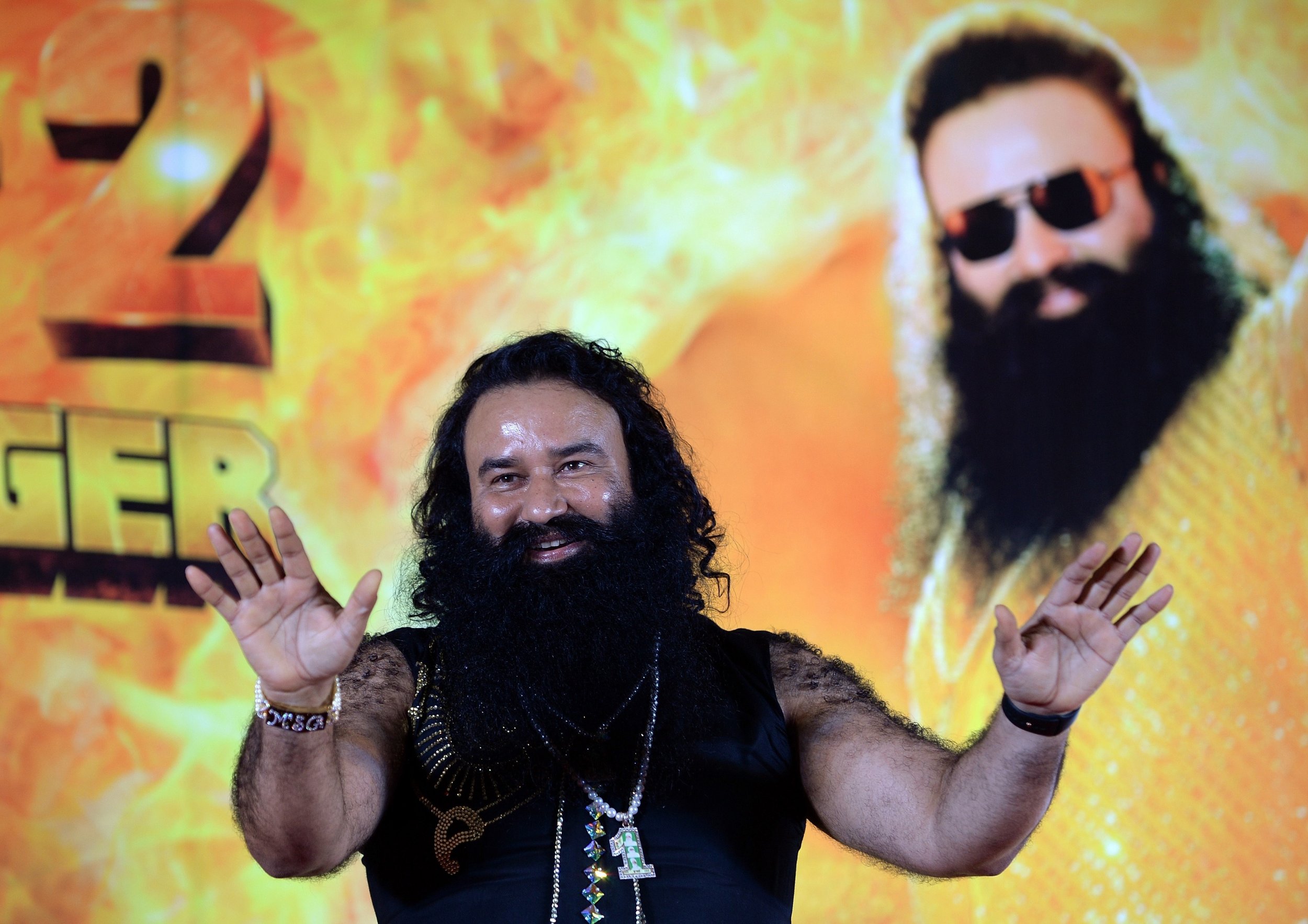 An Indian spiritual guru has been sentenced to life in prison over the murder of a journalist who uncovered allegations of sexual abuse taking place within his controversial sect.
Gurmeet Ram Rahim Singh—who leads the Dera Sacha Sauda organization—was convicted of involvement in the 2002 murder of Ram Chander Chhatrapati, a newspaper editor who published an anonymous report of abuse made by one of Singh's followers.
Read More: Indian spiritual guru sentenced to life for raping 16-year-old
The self-styled holy man was found guilty on charges of murder and criminal conspiracy by a court in the city of Panchkula in India's northern Haryana state last week. Aides Kuldeep Singh, Nirmal Singh and Krishan Lal were also found guilty of involvement.
Singh is already serving a 20-year prison sentence for raping two female followers. His imprisonment for those crimes sparked rioting among his devoted followers, leaving at least 38 dead and hundreds injured, The Guardian reported.
The guru, who calls himself Dr Saint Gurmeet Singh Ram Rahim Insan, received his latest sentence via a video link from his prison in the northern Indian town of Rohtak.
Chhatrapati was working as the editor of the Hindi-language Poora Sacch—meaning The Whole Truth—daily newspaper when he was gunned down in 2002. The murder followed the newspaper's publication of an anonymous letter that eventually led to Singh's sentencing for rape in 2017.
The letter detailed instances of sexual abuse at a compound run by Dera Sacha Sauda in Haryana. After Singh was sentenced in 2017, Chhatrapati's son Anshul said the letter was linked directly to his father's death.
"The next day onwards, there were threats, and he understood that he was likely to be killed. Still, he decided to soldier on," Anshul explained. "My faith in law has been reaffirmed. The sacrifice of my father was to uphold the journalistic principles of complete truth."
Despite his crimes, Singh remains an influential figure with a huge number of loyal followers, CNN noted. The Dera Sacha Sauda website—which still prominently features the convicted guru—says it has ashrams across 10 of India's states and union territories, and claims millions of followers worldwide. The site describes the Dera Sacha Sauda as a "selfless socio-spiritual organization."
Known as the "guru of bling" for his flamboyant lifestyle, Singh played himself in biopics and cultivated links with powerful politicians before he was imprisoned. He formerly lived on a 1,000-acre ashram in Haryana with tens of thousands of followers.