India Launches 104 Satellites and Creates New World Record, Beating Russia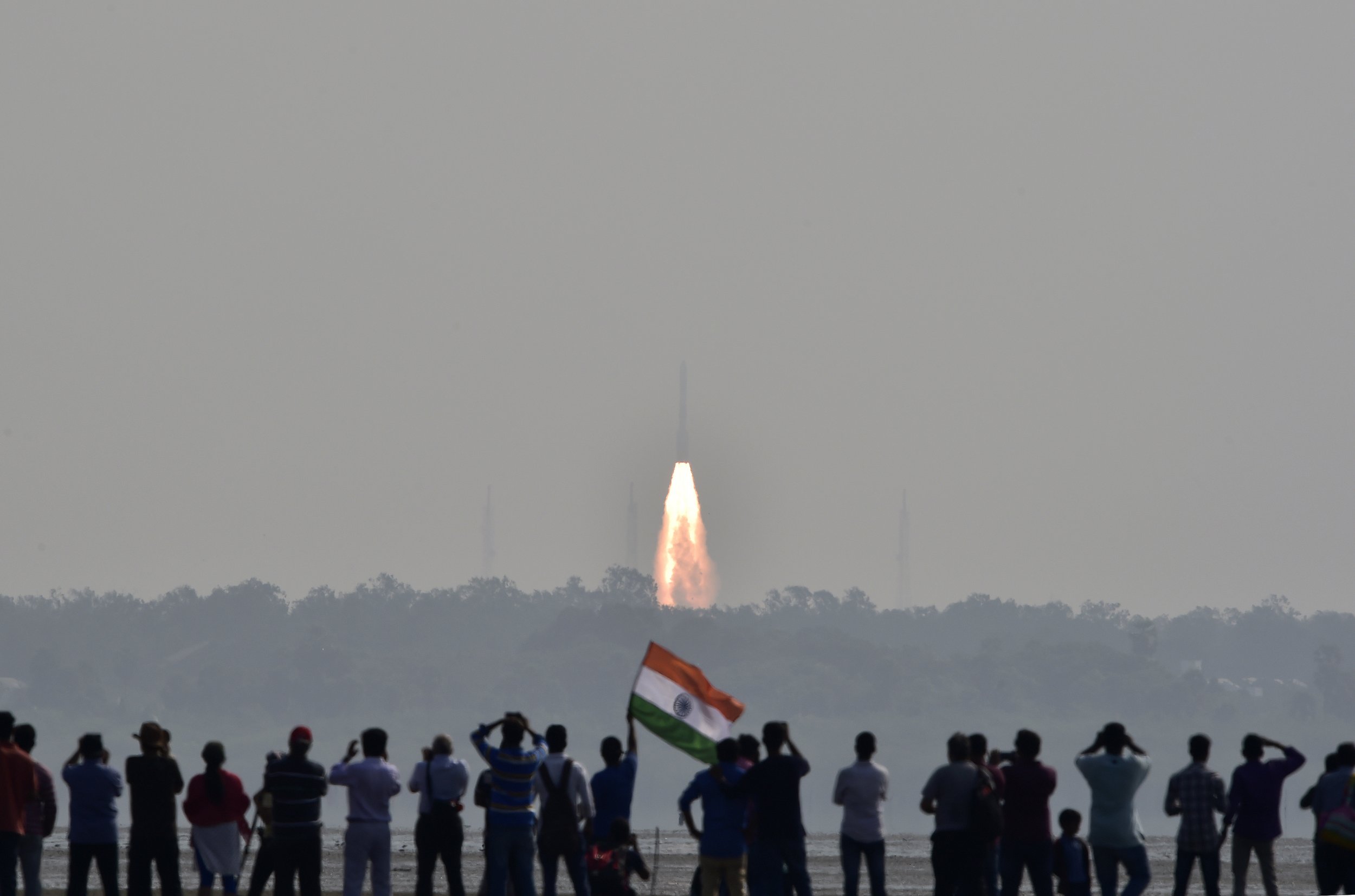 India has launched 104 satellites from the Sriharikota Space Station in east India in one mission, beating Russia's previous record of launching 37 satellites at once. The majority of satellites hailed from the United States, while just three were Indian. One of the satellites launched by India was for cartographic purposes, to map the country's mountainous northern borders.
Commentators see it as a sign that the Indian space program is booming and growing fast. Prime Minister Modi tweeted after the launch, "This remarkable feat by ISRO [ Indian Space Research Organization] is yet another proud moment for our space scientific community and the nation. India salutes our scientists."
International customers made up the majority of the satellites, with 96 of the satellites from the U.S. Other satellites belonged to Israel, Kazakhstan, the Netherlands, and the UAE according to the BBC.
India's space program is thriving, partly thanks to the enormous amount of funding it receives from the government. In 2014 India became the first Asian nation to send a probe to orbit Mars, and the first ever to reach the red planet on its first try. However, the level of funding the government provides for space programs compared with public health has provoked criticism: in 2012 development economists cited in the Financial Times pointed to levels of poverty in India and questioned why the government chose to fund a Mars mission and British critics have questioned why the U.K. allocates an aid budget to India.
Nevertheless, India's space program has grown because it has the capacity to launch satellites frequently and has proved its ability to meet deadlines. Cost is also a factor—Kiran Kumar, chairman ISRO, told the BBC in September that the agency was "able to maximise our returns by making use of the excess space available in the vehicle."
These factors are increasingly important when more companies wish to launch satellites to screen weather, enable GPS systems, and use satellites to meet cartographic demands.
So far, India has launched light satellites so far using a polar satellite launch vehicle. There are few operators in this weight class, which is one of the reasons India is pushing to dominate the market. And, 104 satellites up, India is showing the world just how much potential it has.