India Launches Air Quality Index in Bid to Clean Up Environment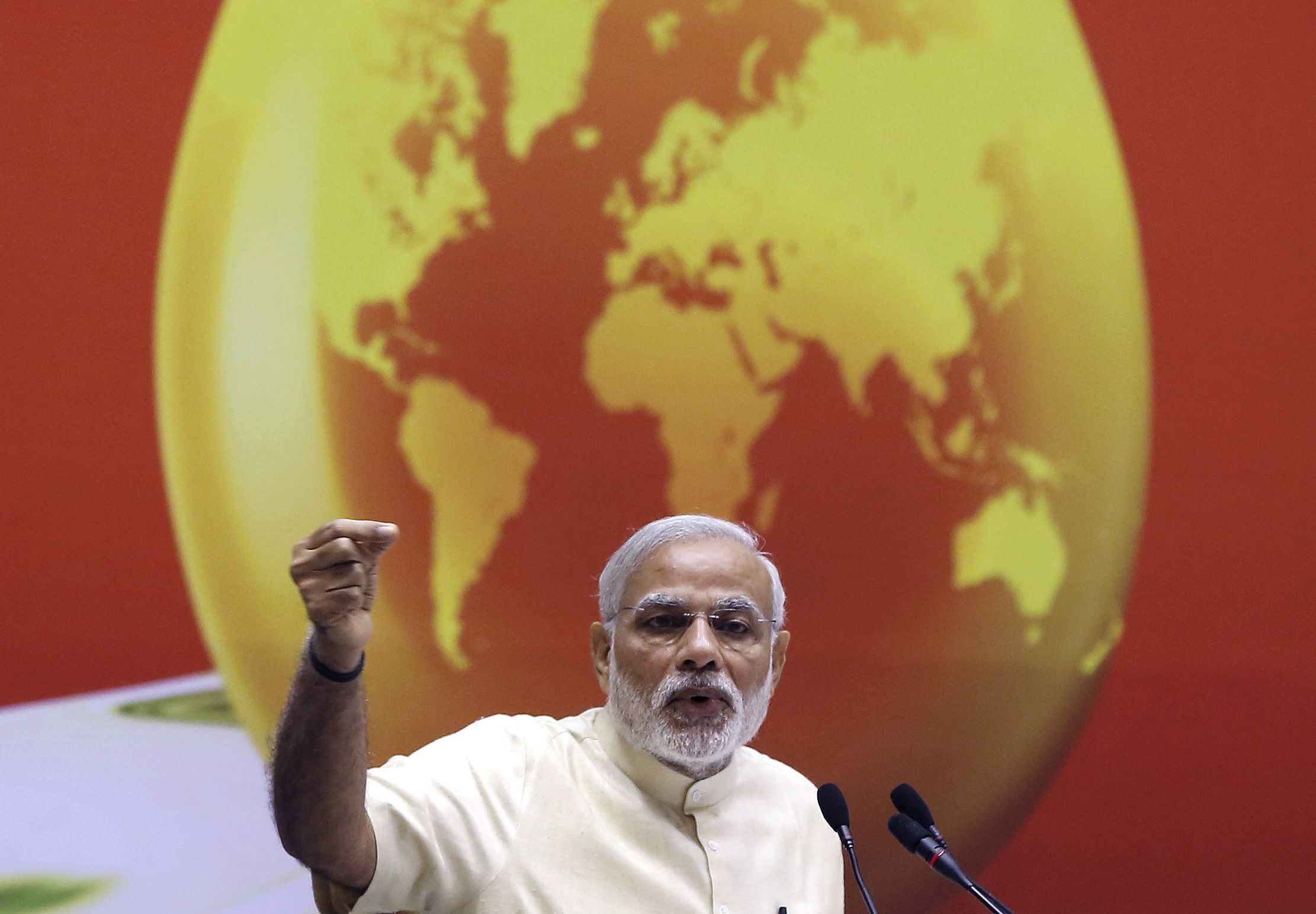 India has launched its first air quality index in an effort to reverse years of policies that have made Indian cities some of the most polluted in the world.
Prime Minister Narendra Modi launched the index, which will initially monitor the air quality in 10 cities, on Monday during a two-day environmental conference. Those cities include Delhi, Bangalore and Hyderabad and will eventually total 60. The index is part of Modi's Clean India Mission, a campaign to improve the environment and quality of life for the country's citizens.
"We are trying to think of ways of reducing carbon emissions, but we are not thinking of changing our lifestyle. Unless we bring a change in our lifestyle, we will not be able to save the environment," Modi said on Monday.
He added that India has to "take the lead" in helping the world tackle climate change and said there are "green solutions in our age-old traditions" to help reduce air pollution, the Hindustan Times reports. Modi also said he wants to use nuclear energy to improve the environment, but some countries have worked to block India's access to nuclear power. Modi called this a "double standard."
The index will track air pollution by gathering data on eight pollutants and will use color coding to illustrate health hazards, the Hindustan Times reports. There is also a new rule on the disposal of construction waste, a major source of air pollution, according to the BBC. Government officials said the index will give "composite and comprehensive" information on air quality in the 10 cities, which will be made available on the Internet.
The rapid growth in cars, especially diesel vehicles, on India's roads, as well as industry pollution, construction waste and the gradual loss of sustainable forests, is believed to have been the cause of the rise in air pollution, the BBC reports. Around 620,000 people a year in India die from diseases related to the pollution.
The dire quality of India's air has been the focus of a number of reports over the past few years. A World Health Organization report from last year found that 13 out of the world's 20 most air-polluted cities were in India, with Delhi taking the No. 1 spot. Three Pakistani cities also made the top 20, Quartz reports.
The 2014 Environmental Performance Index ranked India 155 out of 178 countries for its approach to areas like water and sanitation, forests and climate. India's air quality was ranked second from the bottom.
The U.S. Embassy in New Delhi already measures the air quality from embassy and consulate compounds around the country and posts the information online. Air-quality postings on Monday show that Delhi, Hyderabad and Mumbai are at "unhealthy" levels.