Leopard That Injured Six at Indian School Escapes Enclosure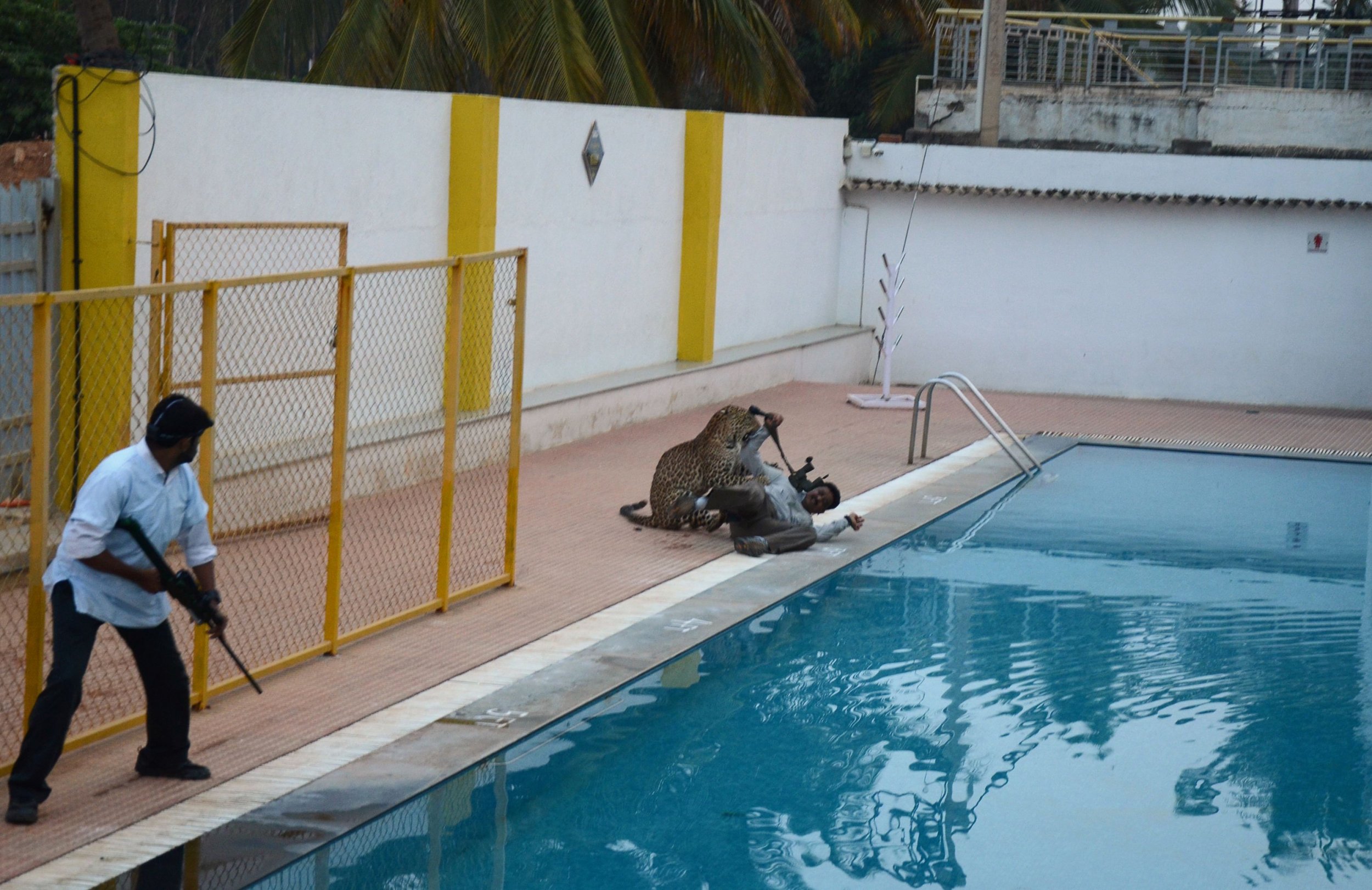 A leopard that mauled six people at a school in Bangalore, India, earlier in February has escaped its cage. The animal, which was first captured on February 7, was being held at the Bannerghatta National Park when it fled its enclosure on Sunday. The leopard had been undergoing medical treatment following its rampage last week.
The director of the park, Santosh Kumar, told Indian media that there was no reason to panic as the big cat is still somewhere in the park, the BBC reports. It is believed that the leopard escaped when park employees opened its cage to feed it, possibly because the door was not shut properly. But the park does not have CCTV cameras, park officials said, and there is a chance that the leopard may have fled to a neighboring national park, which spans 500 acres.
One week earlier, the leopard had entered a school in Bangalore's Kundalahalli area. It was eventually cornered near a swimming pool, after having mauled a scientist and forestry employee who had tried to capture it, Sky News reports. Several other leopards were later seen in the city, causing 142 schools to close due to safety concerns.
Wildlife experts estimate that India has a leopard population of 12,000 to 14,000. They have expressed concerns that sprawling urbanization may lead to more run-ins with the big cats.