Indian Bus Driver May Be First Meteorite Fatality Since 1825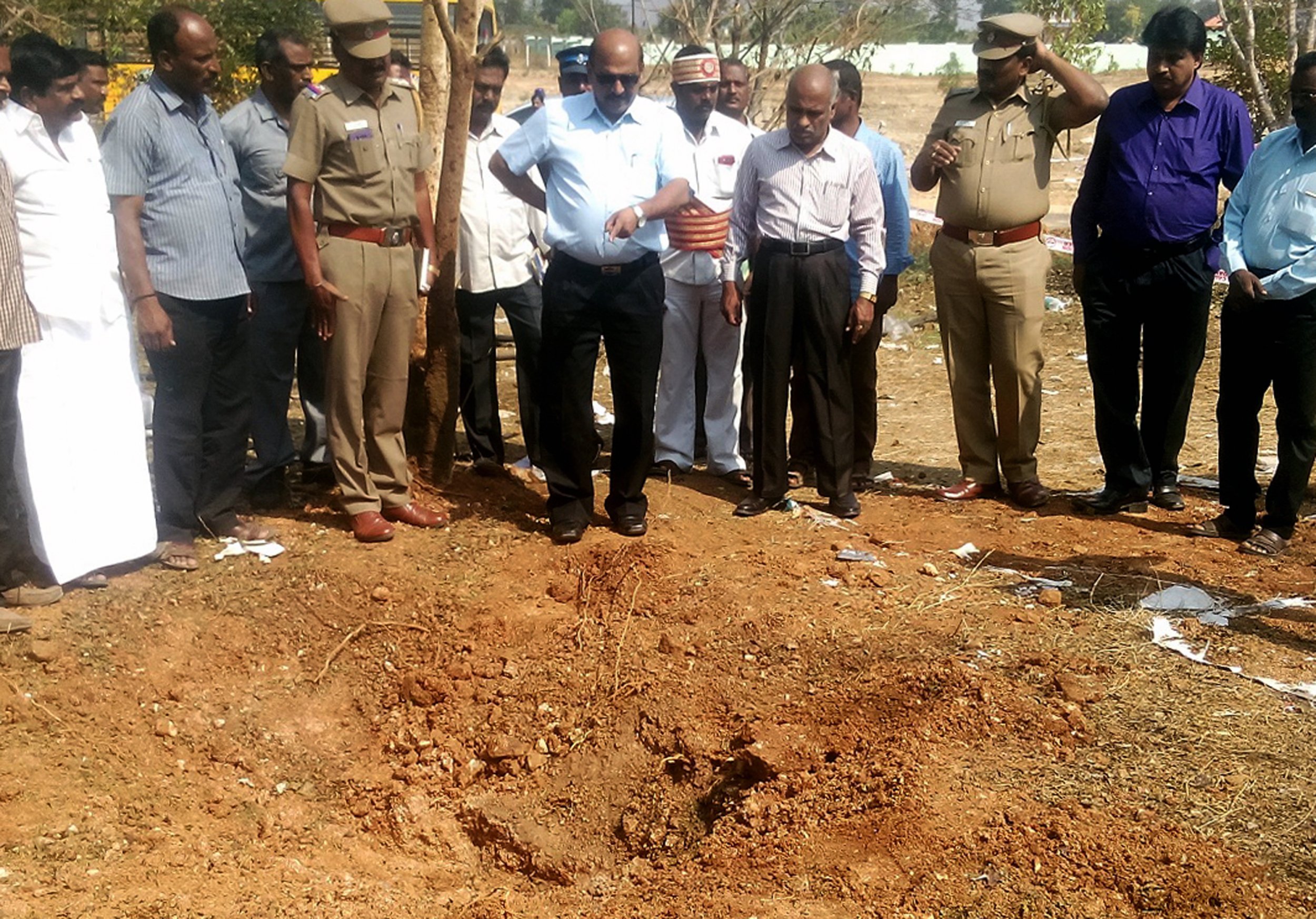 An investigation is under way in southern India to determine if a man who died over the weekend was the first person to be killed by a meteor in modern times.
According to Reuters, Indian officials believe a bus driver at Bharathidasan Engineering College in Vellore, a district in the southern Indian state of Tamil Nadu, was struck and killed by a meteor. Jayalalithaa Jayaram, chief minister of the state, said the family of the bus driver was awarded 100,000 rupees ($1,470) in compensation.
"A meteorite fell within the college premises," Jayalalithaa said. The victim "sustained serious injuries and died while on the way to the hospital."
The meteorite broke windows at the college and left behind a crater measuring five feet deep and two feet wide. The bus driver was reportedly killed while standing near the college cafeteria, and three people were injured, A "dark blue stone resembling a diamond was found at the scene," Reuters reports.
Officials in India initially believed the damage was caused by explosives, but tests for explosive residue came back negative. There's no confirmation yet that a meteorite landed, but a team from the Indian Institute of Astrophysics will collect samples from the site on Tuesday. Sujan Sengupta, an associate professor at the Indian Institute of Astrophysics, expressed his doubt to The Wall Street Journal and said there was "extremely little possibility of a small meteorite falling to the ground" and killing a person.
The last time a person was killed by a meteorite was in 1825, according to the scientific journal International Comet Quarterly. In 2013, a meteorite famously struck the Russian city of Chelyabinsk, injuring 1,200 people and hospitalizing 52 of them. NASA says "there is no record in modern times of any person being killed by a meteorite."