A convicted rapist is using India's crippling pollution to avoid the death penalty.
According to reports in India Today, a man sentenced for gang-raping a 23-year-old woman on a bus claims high levels of pollution in Delhi's air and water is already cutting his life short, using it as an argument to change his sentence.
Akshay Thakur is one of four men sitting on death row for the rape and murder of Jyoti Singh, a physiotherapy student known as "Nirbhaya" (meaning "braveheart") in the media, in 2012.
This week, Thakur's lawyer filed a petition to India's Supreme Court requesting a review of his sentence, claiming that he was incorrectly convicted while pointing to laws in other countries that have abolished capital punishment.
The petition also broaches Delhi's air quality problem, which research suggests reduces average life expectancy by 1.7 years. (Other studies suggest a decrease of up to 10 years.)
"Life is short to short, then why death penalty? [sic]" the petition states, India Today reports.
The petition likens the city's air quality to a "gas chamber" and describes its water as being "full of poison."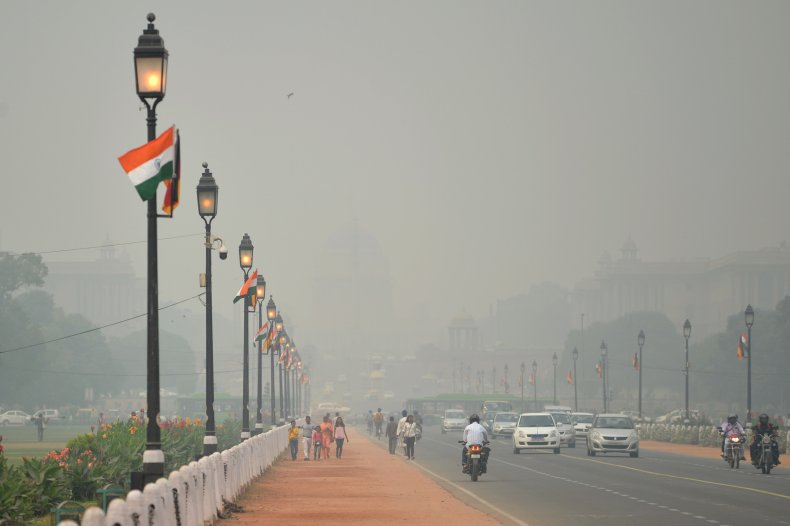 In November, levels of PM 2.5 approached 1,000 (anything over 100 is considered unhealthy)—a situation UNICEF executive director Henrietta Fore described as a "crisis." A paper published in the Lancet in 2017 estimated as many as 1.24 million deaths (12.5 percent of the yearly total) could be linked to air pollution.
"Acute health problems such as breathing difficulties and lung infections are important, but the bigger impact from air pollution on health is long term in the form of heart attacks, stroke, and lung cancer," Lalit Dandona, director of the India State-Level Disease Burden Initiative, previously told Newsweek.
"Air pollution particles are similar to smoke particles—they keep up clogging our arteries and our lungs."

However, experts have expressed doubts that Thakur will receive much leniency as a result of the arguments laid out in the petition.
The pollution argument is unprecedented but it is unlikely it will get much traction in the courts, says Satish Maneshinde, a criminal defense lawyer. Maneshinde told CNN that Thakur "cannot avoid death penalty on these grounds."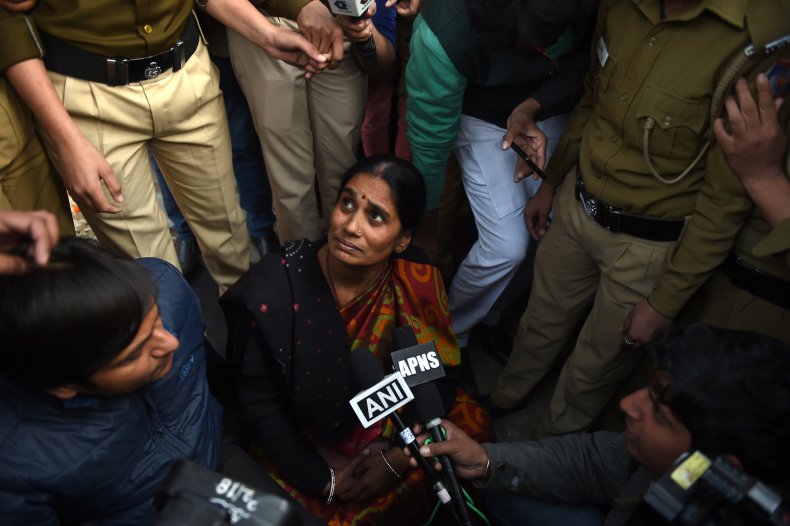 As Newsweek reported at the time, Singh and a male friend were beaten with an iron rod as the perpetrators took turns to rape her before dumping her on the street. Singh died of her injuries in a Singapore hospital two weeks after the attack.
The brutal nature of the crime created outrage across the country, prompting the media and policymakers to look into the country's rape problem.
"Nothing has really changed in terms of the crimes. They continue," Bollywood actress Nandita Das told Newsweek in 2014, describing the impact Singh's death had.
"But what has changed is the breaking of the culture of silence. I was told of a 200 percent rise in just reporting of such cases in Delhi alone. People are not shying away."
Thakur was one of four men sentenced to death for the rape and murder of Singh. Mukesh Singh, Vinay Sharma and Pawan Gupta were also given the death penalty.
A fifth suspect died by suicide while awaiting trial and a sixth person said to be connected to the crime attended a juvenile court.
Thakur's lawyer has been contacted for comment.