Is India Ready for Uber? Is Uber Ready for India?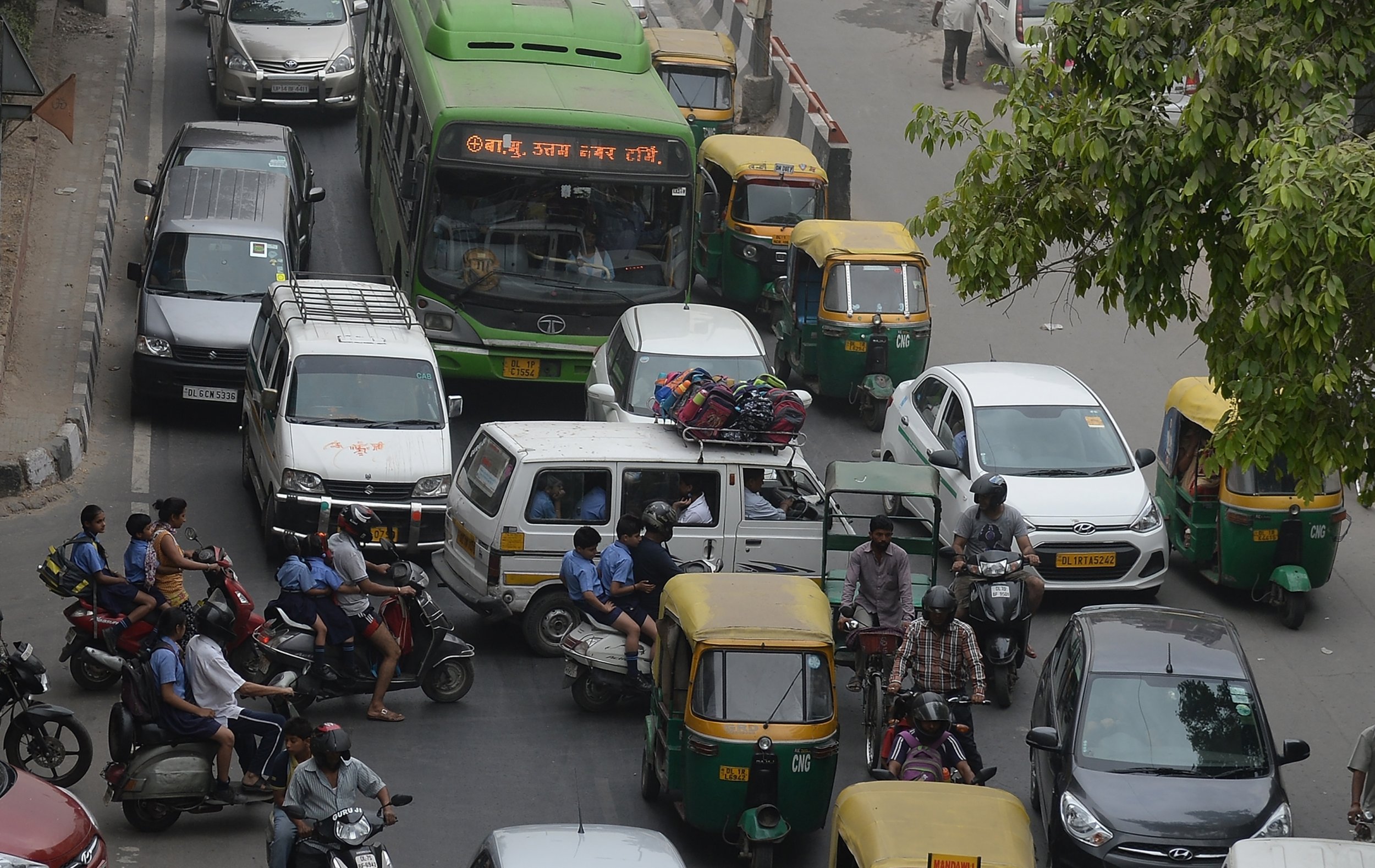 This article first appeared on the Foundation for Economic Education site.
Uber CEO Travis Kalanick has never been one to shy away from a challenge. But his latest venture to bring Uber to India might prove to be his most ambitious project yet.
Already, Uber has made quite a name for itself outside the United States market and the company hasn't given any indication that it intends to slow down anytime soon.
In fact, the popular ridesharing service is not just dominating the seemingly "easy" global markets, it is going after the most powerful players, even previously attempting to break into the Chinese economy—an experiment that did not fare so well.
Now, Uber is taking on perhaps its second most challenging quest as it attempts to bring its ridesharing platform to India—where neither smartphones nor cars are plentiful among its citizenry.
Global Competition
India has been the apple of every economist's eye over the past several years as its role in the world has gone from a relatively passive country to a prime leader of developing nations, even giving China a run for its money.
Travis Kalanick, who has a reputation as a risk-taker when it comes to expanding his ridesharing service, made India his ideal next target.
Since few people actually own cars in India, Kalanick's ambitious plan for the country is to bypass the significance placed on individual car ownership—a matter of pride that has held an important role in other cultures as they have modernized.
However, with India's enormous population, it is unrealistic to believe that even the larger cities' infrastructure could handle the repercussions of almost four million city drivers, making Kalanick's plan a feasible solution to India's already congested streets.
India's current population is well over one billion and the country's transit system is severely lacking, leaving a major gap in the transportation sector that Uber hopes to fill.
However, just as China's ride-sharing provider Didi Chuxing brought Uber to its knees in the Chinese ridesharing sector, India has its own local ridesharing company, which may present a similar problem for the San Francisco-based company.
Ola, is Uber's well funded rival that has about 640,000 vehicles servicing the 400 million city dwellers in the country. In fact, Ola has even partnered with Lyft to form a coalition against Uber's efforts to expand in Asia.
As opposed to Uber, Ola began as a cab service that allowed customers to book rides in advance. This was seen as the market solution to the cab shortages occurring throughout the country. From there, the company took the Uber approach and began operating as a ridesharing service.
Uber in India
Throughout the country, the ridesharing company has set up "Uber dosts" or "friend of Uber" locations that serve as recruiting posts for potential drivers. These locations are not organized directly by Uber itself; instead, the company works with contractors across the country who help with the hiring process.
While Uber is always on the cutting edge of all things modern, Uber Dost recruiter Nandini Balasubramanya's makeshift office in Bangalore is anything but.
The town of Bangalore is often without electricity, which means Ms. Balasubramanya must often leave her front door open to let light into her tiny office. But letting in the light also means letting in piles of dust from the traffic just outside her entrance.
Yet, in this meager, dust-filled space, which sits on the outskirts of India's own "Silicon Valley," a picture of Travis Kalanick hangs on the wall, letting prospective workers know they have come to the right place.
Already, Uber has established itself in 29 major Indian cities since 2013, some of which contain the most congested roads in the world. Uber also claims to have 200,400 active drivers within the country.
The Challenge
While Ms. Balasubramanya is happy to be a contracted employee of Uber, receiving compensation for each new driver she registers, she is no stranger to the complications that come with starting a ride-sharing service in India.
In fact, Balasubramanya is having to do a great deal more than just sign-up potential drivers.
As India continues to rapidly distance itself from its Third World past, its people have not necessarily been able to keep up with the skills needed in the developing world.
In the case of Uber, many of the applicants have little driving experience and some have none at all. This makes Balasubramanya's job all the more difficult as she must help these applicants gain basic training before they can be accepted as Uber drivers.
But the skills are not limited to driving. Many of these potential drivers struggle with operating smartphones and deciphering maps; the country has high rates of illiteracy.
"I show them how to use Uber, teach them about how to use navigation, or how to use a phone," Ms. Balasubramanya told the New York Times.
For these recruits, many have never even held a job before or have even ever associated with the middle class. Many also do not have access to a personal vehicle which makes the whole process more complicated.
But in spite of the challenges, the opportunities that working with Uber can provide these individuals could be potentially life-altering. But again, the task of bringing a tech-based company to a developing world country comes with loads of obstacles, though Kalanick remains optimistic, saying:
The way to think about it is that India is a super-important place in the world that has huge cities, with huge transportation needs, that we want to serve. We want to be there, and want to be there in a big way.
Who Benefits?
But Uber's presence in India stands to benefit more than just those who will now have access to gainful employment. Since the arrival of ridesharing, urban street life has been noticeably safer—especially for women.
Rape is the fourth most common crime committed in the country, making night life a risky occupation for India's female population. Uber, however, is making it safer for women to lead independent lives by providing transportation. In fact, the Indian Uber App even has a panic button built into its platform.
As cabs are known for their high prices, ride-sharing has also made safe transportation more accessible to more people while also providing jobs to those who come from the poorest neighborhoods around the country.
Uber India is not currently bringing in a profit, but Uber is optimistic that this will soon change.
"We are not profitable in any of the cities we're in now," Amit Jain, the president of Uber said. "We have a path to get there and we are confident we will."
Brittany Hunter is an associate editor at FEE.